Stilling:
PhD Research fellows in Marketing Management
Deadline: January 18, 2019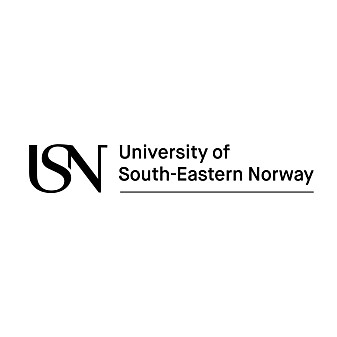 University of South-Eastern Norway
University of South-Eastern Norway has about 18 000 students and about 1500 employees. The university is organized in four faculties, with instruction and R&D activities on eight campuses. The main profile of the university is to provide socially relevant education, geared towards specific professions, and adapted to the requirements of the workplace, as well as to produce applied research and development.
The School of Business of University of South-Eastern Norway has a vacancy of five PhD Research Fellow positions in Marketing Management. The successful candidates must qualify for enrolment in the PhD-program in Marketing Management. Commencement is from August 2019.
The positions are assigned to the Department of Business, Strategy and Political Science and report to the Head of Department. The place of employment is at Campus Drammen, 40 km west of Oslo.
Read more about the PhD-program in Marketing Management here.
Qualifications
Applicants must hold a Master of Science degree in marketing, business, management or equivalent. Students currently enrolled in a master program are also welcome to apply, but must have earned their degree prior to being appointed.
Applicants must have achieved grade B or above to qualify for the enrollment in the PhD-programme.
Excellent command of written and spoken English is required. Proficiency in Norwegian or another Scandinavian language will be an advantage.
The candidates must have the ability to cooperate with fellow students and facultymembers, and to work independently on academic topics.
Information about the position
The PhD-program in Marketing Management aims to bring academic research closer to marketing management practice, thereby focusing research on topics that will generate new knowledge for real world problems for tomorrow's markets. The applicant is invited to write a research proposal of his/her interests to accompany the application, and during the first year of courses and supervision the PhD proposal will be further developed to constitute a plan to contribute to world class research in marketing management.
The positions are four-year fixed-term appointments. Duties will be divided as follows: 75 % to PhD-related research and 25 % to other duties, including teaching or other projects at the School of Business.
For further information please contact Frøydis Maurtvedt, PhD Coordinator, tel.: +47 31 00 93 84, e-mail: [email protected] or Head of Department Jan Velvin, [email protected]
How to apply
Applicants are asked to register their application online by using the "Send application " link.
Applications must include the following documents:
An application letter, including personal suitability and motivation for the position (motivation letter, one page).
Curriculum vitae (with full information about education, grades, prior positions, teaching experience, research and administrative experience, and a list of publications and conference presentations, if applicable).
A research proposal for the PhD project (4-10 pages). The tentative proposal must include the topic for the planned PhD research, a research problem, positioning/contribution, relevant theory, research method, and a time schedule.
In addition, applicants must upload the following documents:a) certified diplomas and certificates from university college/universityb) two letters of recommendationc) master's thesis (if finished. lf not, a one-page summary of the ongoing thesis)d) the application form for the PhD program, ande) GMAT/GRE test results , if master is not from Norwegian institution.
Please note that the motivation letter, CV and research proposal must be written in English. lncomplete applications will not be considered. Further information about the requirements are available here: https://www.usn.no/research/postgraduate-studies-phd/ourphdprogrammes/marketing-management/information-for-applicants/ Applicants will be evaluated based on academic performance (grades from bachelor and master degrees), relevant research work, the project plan and interview performance. Applicants are encouraged to include documentation of earlier, relevant work that shows academic potential. Applicants are encouraged to plan a stay abroad during the fellowship period. We offer
Close supervision by internationally publishing faculty members during the period.
Access to arenes where you get the chance to meet world class marketing professors.
Become involved in research projects that involve leading Norwegian and Global companies and research partners.
A professionally stimulating work environment.
Good opportunities to develop your career and your academic skills.
A good social environment.
Attractive welfare benefits from the Norwegian Public Service Pension Fund.
Relevant job duties (25%) to polish teaching and project skills to qualify for attractive jobs at academic and non-academic organizations.
Salary
The position is placed in the state salary scale 51 (code 1017, LR 20). Further promotion will be based on service in the position. In special cases, employment in code 1378 may be considered. Code 1378 is placed in the state salary scale at levels 50-68. A statutory contribution will be made from the employee's salary to the state pension plan.
Additional information
The Academic Appointments Board is responsible for appointments to academic positions at University of South-Eastern Norway. An expert assessment of applicants will be carried out. Short-listed candidates will be called in for interviews and must be prepared to present and discuss their projects.
The successful applicant must comply with the laws, regulations and agreements that apply tothe position.
According to the Norwegian Freedom of Information act § 25 2 paragraph, information about the applicant may be included in the public applicant list, even though the applicant has requested non-disclosure. The applicant will be informed if his/her request has been declined.
Please note that all documents must be translated into English or a Scandinavian language by an authorized translator.