Stilling:
Professor / associate professor - Machine Learning
Deadline: August 1, 2018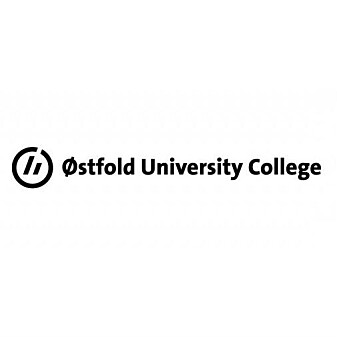 Østfold University College
Østfold University College is located in Fredrikstad and Halden; near the skerries and islands of the coast and close to great walking terrain, but at the same time not far from cities such as Oslo and Gothenburg.

We are a growing and developing university college that focuses on good, close cooperation with our students and across academic disciplines. We have a strong position in relation to the business community, and good relations with our local and regional partners. We offer a broad range of study programs at bachelor's and master's degree level focusing on relevant research.

For more information about Østfold University College, visit our website at http://www.hiof.no//?lang=eng
The Faculty of Computer Sciences at Østfold University College (ØUC) is building an even stronger team. Each of our four core research groups will be strenghtened by 2–3 positions. A strong connection between research and teaching is vital for us, and our research groups are heavily involved in the continued development of our four bachelor programs and master program. The faculty is engaged in the development of a cross disciplinary PhD program at Østfold University College (working title: "The digital society"). Members of the faculty research groups are expected to contribute to this process.
Our faculty has a history of 40+ years, and a strong connection with regional industry and institutions. Several labs are located on campus, e.g. a Makerspace, a rapid prototyping lab, a robotics lab, a cybernetics lab, a VR lab, a data security lab, a cyber-physical lab and a local cluster for high performance computing.
The faculty has a good academic track record, and very strong student application numbers. In summary, the faculty is in a good position, and are looking to increase staff to continue strengthening our research and teaching activities.
Read more about our faculty, research groups and educational programs here:https://www.hiof.no/it/english/
Machine Learning
The Machine Learning research group consists of a mix of scientific staff, master and doctoral students and external members from partners, e.g. local businesses. Our work covers the whole spectrum from deep theoretical work to developing practical large-scale machine learning algorithms that are widely used in industry. Some of the topics we work with are neural networks, image processing, evolutionary optimization and automatic programming.
Read more about the research group here:
https://www.hiof.no/it/forskning/grupper/machine-learning/
Formal requirements
a PhD within the field of machine learning
documented publishing history within machine learning
documented knowledge of typical machine learning methods, such as ensemble techniques and neural networks.
good oral and written communication skills in English
Desired skills and experience
documented practical experience with design and implementation of machine learning systems
experience from the industry, or an applied research institute within the field of machine learning
documented project management experience
documented experience with competitive research project funding
documented experience with PhD supervision in the field
documented project management experience
documented teaching experience from higher education
documented experience from industry or applied research institution
good communication skills in Norwegian or another Scandinavian language
General qualification requirements
The person appointed must document his/her skills in Norwegian or another Scandinavian language within two years after appointment. This is to be documented by passing the Bergen test with a score of 450 points.
Appointment to a permanent position requires documented teaching qualifications. If you lack such qualifications, the appointment can be made conditional for up to three years. The university college offers a special teacher training course for higher education with colleague supervision.
Appointment as professor requires an academic level conforming to established international or national standards. Read more about general criteria for appointment to teaching and research posts in the Regulations concerning appointment and promotion to teaching and research posts, Chapter 1 (regjeringen.no).
Terms and conditions of employment and pay
the salary for the position is according to individual agreement within the pay range NOK 695 500- 871 300 (professor) and NOK 497 000 - 650 200 (associate professor). A statutory contribution to the Norwegian Public Service Pension Fund is deducted from the salary.
The Norwegian Public Service Pension Fund offer good loan and pension arrangements
Østfold University College is a state funded institution. It is a policy goal of the Norwegian government that the state workforce shall, as far as possible, reflect the diversity of the Norwegian population. Recruitment should therefore aim at a balanced age and gender distribution and the inclusion of persons with immigrant background . As an Inclusive Workplace enterprise, Østfold University College endeavours to adapt the working environment for persons with physical disabilities.
Contact persons
Submitting an application and publications
Please submit your application electronically via our recruitment system. All attached documentation must be in a Scandinavian language or in English.
Please describe in the application what motivates you to apply for the position, your specialisation in the subject and your R&D work in the field. In addition, your Curriculum Vitae, complete list of publications with descriptions of the most central or relevant worksreferences and certificates.
Applicants considered for the position will be asked to submit publications and scholarly work for expert assessment.
If you want your application to be treated confidentially, please note the following: Information about applicants may be made public even if applicants have asked to be treated confidentially. In such case, applicants will be informed, cf. the Freedom of Information Act Section 25.