Stilling:
PhD Research Fellow in Antimicrobial resistance at the Centre for Global Health
Deadline 09.09.2018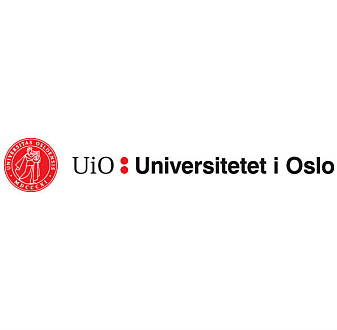 University of Oslo
The University of Oslo is Norway's oldest and highest ranked educational and research institution, with 28 000 students and 7000 employees. With its broad range of academic disciplines and internationally recognised research communities, UiO is an important contributor to society. The Institute of Health and Society is one of three institutes at the Faculty of Medicine at the University of Oslo.

The Institute covers various disciplines and consists of six departments: General Practice, Health Sciences, Health Management and Health Economics, Medical Ethics, Community Medicine and Global Health and Nursing Science. The Institute of Health and Society bases its work on a complex understanding of disease, health and health systems. Culture, environment, economics, society and biology play direct and indirect roles. Our teaching responsibilities include seven Master's programs, one Bachelor program and part of the Faculty's medical school and PhD-program. We employ about 220 FTE and have almost 700 Bachelor and Master students. Annual income is about 200 mill NOK, half of which is external funding. Our researchers play an active part of public policy and disseminate new knowledge through many channels.
Job description
Applications are invited for a 3-year position as PhD Fellow in Global Health to be based at the Centre for Global Health at the Institute of Health and Society, University of Oslo.
The Centre for Global Health (CGH) at the University of Oslo is established to coordinate and facilitate educational and scientific activities related to global health. Two of the centre`s priority areas are antimicrobial resistance (AMR) and One Health.
The concept of One Health acknowledges the close connection between the health of humans, animals and the environment, and is particularly relevant in efforts to constrain the development and spread of AMR.
AMR is a global challenge. It compromises advances in modern medicine and makes it difficult or impossible to treat common infections in any country. Development of drug-resistant bacteria anywhere in the world spread globally within a short period of time.
Important objectives for all the projects at CGH are to facilitate collaboration North – South and to contribute to improved healthcare, access to health and surveillance in resource poor settings. Several multidisciplinary projects on AMR, using the One Health approach, have been established at CGH. These projects are in general addressing the development of resistant bacteria in low and middle-income countries (LMIC), the spread of these bacteria in the environment, to animals and humans locally and further potential spread globally.
More specifically, two partly overlapping projects are in the pipeline at CGH. One study in collaboration with research partners from Germany, Sweden, Bangladesh, US and Ethiopia, aim to develop novel tools to assess the prevalence of fluoroquinolone (FQ) resistance in LMICs, the quality of FQs used in animal farms in these settings, and how this practice potentially contributes to development and spread of FQ-resistance. In the other project the research team will study the prevalence of multi-drug resistant Gram-negative bacteria (MDRGN) in animal and human populations in Ethiopia, how these bacteria spread from animals to humans in LMIC, and further with humans migrating or travelling across geographic distances of any reasons. The PhD student will primarily participate in conducting the field work of the latter project, and in the collection and analyses of bacterial samples from migrants from Sub-Sahara Africa arriving in Norway.
AMR at human, animal and the environment interface locally and its potential spread with people moving to Norway will be studied. The area of responsibility will include participation in the setting up of the study, collection of samples, entry of data, analysis of epidemiological, microbiological and other data, presentation of scientific results and writing of scientific papers. There are also possibilities for collaboration with other PhD fellows at CGH in related areas. A substantial amount fieldwork must be expected. Experience with laboratory work such as microbiological procedures, resistance analyses and PCR will be considered advantageous.
The successful applicant is expected to work in close collaboration with international partners and English will be the preferred spoken language.
More about the position
The fellowship period is 3 years and devoted to carrying out a project entitled "Antimicrobial Resistance and Migrant Health".
The research fellow must take part in the Faculty's approved PhD program and is expected to complete the project within the set fellowship period. The main purpose of the fellowship is research training leading to the successful completion of a PhD degree.
The applicant must, in collaboration with her/his supervisor, within 3 months after employment, have worked out a complete project description to be attached to the application for admission to the doctoral program. For more information, please see our web site.
Qualification requirements
Applicants must hold a medical degree(M.D. or equivalent such as cand. med.)
Additional experience in global health and/or One Health, as well as experience from resource scarce settings are assets.
Excellent command of oral and written English is required, command of Norwegian is an advantage.
Personal skills
Collaboration and communication skills
Ability to work independently
Ability to take advice
Ability to work within a team
We offer
salary NOK 449 400,- to 497 000,- per annum depending on qualifications in a position as PhD Research fellow, position code 1017
attractive welfare benefits and a generous pension agreement, in addition to Oslo's family-friendly environment with its rich opportunities for culture and outdoor activities
How to apply
The application must include
cover letter, statement of motivation and research interests
CV (summarizing education, positions and academic work)
copies of educational certificates (academic transcripts only)
a complete list of publications and academic works
list of reference persons: 2-3 references (name, relation to candidate, e-mail and phone number)
The application with attachments must be delivered in our electronic recruiting system, please follow the link "Apply for this job". Foreign applicants are advised to attach an explanation of their University's grading system. Please note that all documents should be in English (or a Scandinavian language).
When evaluating the application, emphasis will be given to the eventuelt "project description" and the applicant's academic and personal prerequisites to carry out the project. Applicants may be called in for an interview.
Formal regulations
Please see the guidelines and regulations for appointments to Research Fellowships at the University of Oslo.
According to the Norwegian Freedom and Information Act (Offentleglova) information about the applicant may be included in the public applicant list, also in cases where the applicant has requested non-disclosure.
The appointment may be shortened/given a more limited scope within the framework of the applicable guidelines on account of any previous employment in academic positions.
The University of Oslo has an agreement for all employees, aiming to secure rights to research results etc.
Contact information
Regarding the scientific inquiries please contact: Postdoktor: Ernst Kristian Rødland, phone: +47-99155345, email: [email protected]
The inquiries regarding the technical aspects of the application can be directed to: HR Adviser: Åse R. Halfstad phone: +47-22850508, email: [email protected]