Stilling:
Postdoctoral Fellow at the Group of Cancer Genome Variation
Deadline 29.08.2018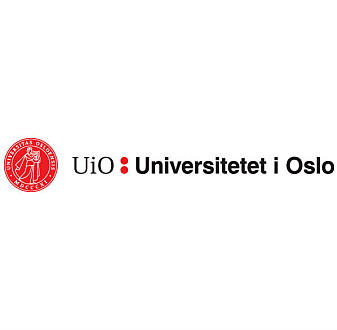 University of Oslo
The University of Oslo is Norway's oldest and highest ranked educational and research institution, with 28 000 students and 7000 employees. With its broad range of academic disciplines and internationally recognised research communities, UiO is an important contributor to society.

The Institute of Clinical Medicine (Klinmed) is one of three institutes under the Faculty. Klinmed is responsible for the Faculty's educational and research activities at Oslo University Hospital and Akershus University Hospital. With about 800 employees spread over approximately 425 man-labour years, Klinmed is the university's largest institute. Our activities follow the clinical activity at the hospitals and are spread across a number of geographical areas.
Job description
Applications are invited for a 3 year full time position as Postdoctoral Fellow in the Group of Cancer Genome Variation, Department of Cancer Genetics, Institute for Cancer Research. The candidate will be employed at the Institute for Clinical Medicine, the Faculty of Medicine, University of Oslo (UiO), Norway. The position is funded by The Norwegian Cancer Society (DNK).
More about the position
The position is central within the group and the candidate will have full operational responsibility for her/his research project within the DNK-funded programme. He/she will be responsible for the in silico RNA/DNA seq data from cancer, in particular for lncRNA and splice variants, as well as mutation and other functional screens. She/he will lead and contribute enthusiastically to the collaborative research project, with the aim of producing best science with impact.
Important is to establish and strengthen collaboration in a multidisciplinary research setting, and to develop and validate predictive models for patient specific cancer treatment. The post holder will contribute to the strategic research leadership in the group.
The main purpose of the fellowship is to qualify researchers for work in higher academic positions within their disciplines.
Qualification requirements and personal skills
The candidate holds a PhD in biomedicine, molecular biology, biochemistry or in another relevant field. Her/his research has been within the broad area of genomics. He/ she has experience from interdisciplinary collaboration with other experimentalists, bioinformatitians and clinicians. Candidates to the position will have some experience and/or clear potentials to initiate, develop and manage an independent scientific programme. Some experience in student supervision is of interest. High ambitions and quality of supervision, research and communications are expected. Candidates must demonstrate team spirit when developing their research, and strong interpersonal skills.
The ideal candidate should have expertise in the following fields of research:
Pooled mutation screen
DNAseq/RNAseq datamining for lncRNAs and splice variants
Wet lab expertise will include:
Validation of lncRNA transcripts and clinical association by qRT-PCR in a separate cohort of breast cancer patients
Knockdown of candidate lncRNAs using shRNAs in a cell line expressing the transcript
Experience in analysis of alternative splicing of mRNA is also required
Computational expertise will include:
Experience in analysis of RNAseq data for alternative splicing of mRNA and lncRNA
Knowledge of publically available databases, data mining and assembly the corresponding ethical regulations and principles
The successful applicant will have a plan for development of her/his research, and for acquiring externally funded research projects. High quality of research, and publishing in peer-reviewed international journals is expected. The applicant is asked to describe his/her research profile, with respect to strategic plans and existing research at the institute/department.
We offer
Salary NOK 515 200 – NOK 576 100 per annum depending on qualifications in position as Postdoctoral Research Fellow (position code 1352)
A professionally stimulating working environment
Attractive welfare benefits and a generous pension agreement, in addition to Oslo's family-friendly environment with its rich opportunities for culture and outdoor activities
How to apply
The application must include
Cover letter (statement of motivation, summarizing scientific work and research interest)
CV (summarizing education, positions, pedagogical experience, administrative experience and other qualifying activity)
Description of the research profile, with respect to strategic plans and existing research at the institute/department
Copies of educational certificates (academic transcripts only)
A complete list of publications
3 selected academic works that the applicant wishes to be considered
List of reference persons: 2-3 references (name, relation to candidate, e-mail and phone number)
The application with attachments must be delivered in our electronic recruiting system. Foreign applicants are advised to attach an explanation of their University's grading system. Please note that all documents should be in English (or a Scandinavian language).
In assessing the applications, special emphasis will be placed on the documented, academic qualifications, as well as the candidates motivation and personal suitability. Interviews with the best qualified candidates will be arranged.
It is expected that the successful candidate will be able to complete the project in the course of the period of employment.
Formal regulations
Please see the guidelines and regulations for appointments to Postdoctoral fellowships at the University of Oslo.
No one can be appointed as Postdoctoral Fellow for more than one specified period at the same institution.
According to the Norwegian Freedom and Information Act (Offentleglova) information about the applicant may be included in the public applicant list, also in cases where the applicant has requested non-disclosure.
The University of Oslo has an agreement for all employees, aiming to secure rights to research results etc.
The University of Oslo aims to achieve a balanced gender composition in the workforce and to recruit people with ethnic minority backgrounds.
Contact information
Professor Vessela Kristensen, phone number: + 47 920 68 432, e-mail: [email protected]
HR Adviser Thoril Kristiansen (questions regarding the online application form), e-mail: [email protected]