Ledig stilling ved SINTEF
Postdoctoral candidates / Research scientists in "Optimization"
Deadline: 30.09.2019
The Optimization group at SINTEF Digital is looking for professional and dedicated postdoctoral candidates. Highly qualified applicants may be offered a permanent research scientist position.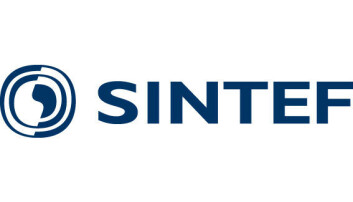 SINTEF
SINTEF is one of Europe's largest research organisations, with multidisciplinary expertise in the fields of technology, the natural sciences and the social sciences. SINTEF is an independent foundation and has conducted contract research and development projects for the private and public sectors since 1950. SINTEF has 2000 employees from 75 countries and annual revenues of three billion Norwegian kroner.

Vision: Technology for a better society.

SINTEF Digital conducts research and innovation in the areas of information and communication technology and technology-oriented social sciences. Our multidisciplinary knowledge base is used across all industries and helps our customers exploit and meet the opportunities created by today's omnipresent digital transformation.
The Optimization group at SINTEF Digital currently consists of 17 researchers and software engineers. It is one of eight groups within the Department of Mathematics and Cybernetics. For the past 25 years, we have been developing optimization methods, software prototypes, libraries, and components. We have built expertise at an international level and have a good publication record. The group conducts basic and applied research on discrete optimization, mainly within planning, scheduling, routing, sequencing, design, and timetabling. Our application areas include transportation, healthcare, sports, energy, and construction. As requirements vary regarding solution accuracy and response time, the group covers the full range of methods for solving discrete optimization problems: exact methods, decomposition, as well as approximation methods based on metaheuristics or matheuristics.
We develop our own software libraries that have been refined and extended over many years and contain a variety of solution methods, but we also utilize commercial solvers. Our results are exploited, either through existing solution vendors, spin-off companies, or directly by the end users. Our revenues come from users in industry and the public sector, often supported by Norwegian or EU funding agencies. The group is internationally renowned both in industry and academia. We publish actively, also in top level scientific journals.
We are looking for candidates that will strengthen our group. The candidate should be highly motivated for applied research, not only by scientific advances and publication, but also by the opportunity to see the results being put into practice and making a difference. SINTEF's vision is "Technology for a better society". Most of our projects are in direct collaboration with key stakeholders in industry and the public sector, but we also have basic research projects with less user involvement.
We have recently acquired several large projects in railway optimization and air traffic management. This is currently our focus for recruitment, but we encourage candidates with background in other application areas to apply.
Qualifications
We are looking for candidates with a PhD in applied mathematics, operations research, computer science, or a related field. Fluency in English is expected, along with good communication and presentation skills. Moreover, you should be curious, innovative, have a proactive attitude, and be a good team player.
Expertise
We seek candidates with expertise in several of the following areas:
Discrete optimization
Railway optimization, optimization in air traffic management. Expertise in other application areas may compensate.
Programming. Candidates should have good programming skills, preferably in C#. Experience in software development in teams is an advantage.
We offer
Challenging research tasks in a team of internationally renowned experts.
A good work environment with skillful, experienced, and creative colleagues.
Well-established national and international scientific and industrial networks.
A good social climate, a large degree of autonomy, and flexible working hours.
Competitive salary (subject to qualifications).
Social benefits (pension plan, insurance, possibility for kindergarten, etc.).
Duration
The duration of postdocs will normally be two years, with the intention to make it a permanent position if all parties are interested. Highly qualified applicants may be offered a permanent research scientist position from the start. Start date: as soon as possible, by February 1 2020.
Questions regarding the position:
Homapage: www.sintef.no