Ledig stilling ved Simula
PhD position on the mapping of the Internet infrastructures and digital value chains at The Center for Resilient Networks and applications
Deadline: 15.10.2019
A PhD position on the mapping of the Internet infrastructures and digital value chains at The Center for Resilient Networks and applications
We are looking for a PhD candidate for complementing our team of researchers and engineers. The candidate will be part of an international team of experienced researchers, and will operate a global measurement network which can measure connectivity of the Internet in a large scale. This PhD studentship is for three years and is part of a nationally funded project called GAIA that aims to map cyber-physical location of Internet infrastructures, digital value chains for critical services and their impact on the cyber safety and digital vulnerability of various nations.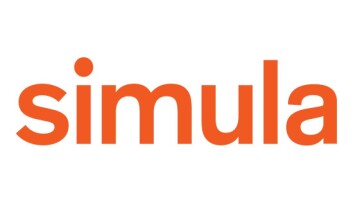 The PhD project will focus on mapping Internet infrastructures onto the physical world, geographically dissecting digital value chains and geo-locating sources of malicious activity and large scale attacks. To this end, the PhD project will focus on collecting relevant data sets and analyzing them using advanced data analytics and machine learning techniques. This research will involve a tight collaboration between SimulaMet, the Technical University of Berlin, the Norwegian Institute of International Affairs and several Norwegian network operators.
About GAIA
An online service today is no longer a single unit that is hosted at one particular location. In fact, such a service has become a collection of micro-services that are hosted at diverse geographic locations that may be under different jurisdictions. A closer look reveals that services which most nations rely on are not contained within the respective national borders. Examples include services such as Facebook, Google, Whatsapp, PayPal and various App Stores and many services of national importance such as banking, health and telecommunications. Consequently, an increasing number of states are invoking the need for national autonomy to impose tighter controls on service placement and Internet connectivity. While these fears could be warranted for technical and political reasons, a premature push in this direction may undermine the very fabric of openness and trust that binds the Internet together. GAIA aims to cover an important knowledge in this respect, which is the lack of maps that describe the geographic distribution of online services, how Internet traffic travels between different countries and the interplay between geopolitics and Internet connectivity. It will achieve that through an interdisciplinary effort that combines technological and political aspects of the problem. To this end, the project consortium comprises a unique set of stakeholders, including computer scientists, social and political scientists, regulatory bodies and network operators. The envisioned results of GAIA will contribute to improve our understanding of the complex interplay between digital vulnerabilities and national autonomy, which will be of relevance to policy makers, technologists and end users.
Research Environment
Simula Metropolitan is a new research unit that is jointly owned by Simula Research Laboratory and Oslo Metropolitan University (OsloMet), formerly Oslo and Akershus University College (HiOA). It is the home of Simula's research activities on networks and communications, machine learning and IT management, and it is OsloMet's strategic partner in research, PhD and MSc. education in digital engineering. Simula Metropolitan is organized as a limited company and is part of the Simula lab.
SimulaMet Offers
A highly dynamic and motivated team of international researchers and engineers.
A well-established collaboration with applied research teams and companies.
Access to an internally hosted HPC infrastructure of experimental nature, specifically targeting heterogeneous architectures that are expected to be vital for future exascale computing.
An informal and inclusive international working environment.
Professional courses and workshops in scientific and transferable skills.
Good office facilities located in the Oslo downtown.
Support with administrative matters, EU funding, accommodation, and visas
A competitive salary.
General requirements
Masters of science in computer science, electrical engineering or a similar subject area
An average GPA of at least C in Bachelor and at least B for Masters
Fluency in English both written and spoken
Position requirements
Good understanding of basic IP networking.
Good understanding of programming and Internet service development.
Familiarity with machine learning is a major advantage
Fluency in R or Python
Familiarity with C/C++ is a plus
Familiarity with Linux systems is a plus
We will be evaluating the candidates on a rolling basis and fill the position as soon as a suitable candidate is found.
For further information please contact:

SimulaMet uses Semac's background check in our recruitment process.
According to the Norwegian Freedom and Information Act (Offentleglova) information about the applicant may be included in the public applicant list, also in cases where the applicant has requested non-disclosure.