Ledig stilling ved Simula
PhD fellowship available in Geometric Deep Learning – SUURPh International Training Programme
Deadline: 15.07.2019
The Simula School for Research and Innovation seeks applicants for a PhD position offered as part of a larger collaborative PhD programme between Simula, the University of Oslo (UiO), and the University of California, San Diego (UCSD). This programme has been named SUURPh (the Simula-UiO-UCSD Research and PhD training programme), and more details can be found on the programme home page, and on the page for SUURPh applicants. These pages should be consulted for general information regarding the programme and descriptions of all applicable projects.
In particular, the project is titled "Geometric Deep Learning for Brain Activity Classification" and a detailed project description can be found here. The successful candidate will develop novel theoretically-grounded and resource-efficient methods for processing of non-Euclidean geometric data, aka Geometric Deep Learning, with applications in medical imaging and sensor data.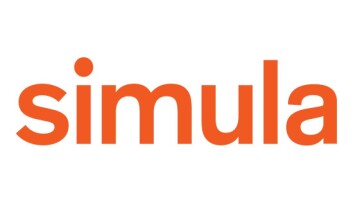 The duration of SUURPh doctoral fellowships will be 3 years, and the time of initiation will be Fall 2019. All Simula-based SUURPh fellows will be enrolled as PhD students at the University of Oslo Mathematics and Natural Sciences Faculty.
As a SUURPh fellow at Simula you will work closely with your primary SUURPh supervisors in Oslo and at UCSD, and undertake coursework and training related to computational biology and medicine. Development of mathematical and computational techniques for analysing and reducing complex experimental data will be a common application for SUURPh fellows, as will be development of complex and sometimes large numerical simulations of biological or medical systems.
Teamwork is an important feature of the Simula working environment, and all SUURPh fellows will be expected to conduct themselves in an engaged and participatory way with their peers and colleagues at Simula.
An additional unique feature of the SUURPh programme is that SUURPh fellows will be required to conduct a portion of their doctoral research in San Diego. As such, all applicants should be prepared and eager to spend a portion of their degree (generally 6 months – 1 year) at UCSD.
Candidate Profile
Beyond these general recommendations, we consider interested candidates who have a MS degree in applied mathematics, statistics, computer science, electrical engineering or other related disciplines, with top grades.
Other required qualifications include
a) strong background in optimization, signal processing, applied harmonic analysis, and/or machine learning,
b) an average GPA of at least B in Bachelor and Masters,
c) willingness to carry out interdisciplinary research,
d) fluency in MATLAB and Python.
Desired qualifications include
a) knowledge on medical imaging and signal modalities,
b) familiarity with Tensorflow/Keras libraries,
c) experience in large scale data analysis.
The candidate will also have to demonstrate an excellent level of spoken and written English, possess good interpersonal and communication skills and show willingness to work as part of an international team. Simula strives to achieve a good balance between male and female employees, and women are particularly encouraged to apply.
We offer:
An engaging and interactive working environment with highly competent and motivated researchers
An informal and inclusive international working environment.
High-standard facilities and offices located on the Oslo fjord only a 10 minute bus ride or drive from Oslo centre
Professional courses and workshops led by international experts such as Communication of Scientific Research, Innovation and Entrepreneurship, and Writing Effective Research Proposals.
Competitive salary
Application requirements:
A cover letter summarising the candidate's background, and describing specific interest in this PhD project.
Curriculum vitae, listing contact information, education, prior research experience and specific research project involvement, and any publication of conference contributions or scientific papers.
Academic transcripts, copies of relevant diplomas or graduation certificates.
Letters of reference, and contact information (name, current position, relation to the candidate, phone and email) for up to 3 academic and research-oriented referees.
For non-native English speakers, proof of competency with English is optional but recommended. Standardized test results or completion of a University degree in an English-speaking country is suitable.
Simula seeks to maintain strong representation of international and female researchers, which makes for a dynamic and well-balanced environment.
Women are particularly encouraged to apply. The above documents should be combined into a single pdf document in the order listed above, and submitted via the application form – applications submitted by email will not be considered. We are accepting applications for these position as of June 3, 2019.
The starting date is October 01, 2019.
Application deadline: July 15, 2019.
However, applications will be screened continuously and a decision will be made as soon as we find the right candidate, if so even before this deadline.
For more information please contact programme coordinator Kimberly McCabe ([email protected]).
Simula School of Research and Innovation uses Semac´s background check in our recruitment process.
According to the Norwegian Freedom and Information Act (Offentleglova) information about the applicant may be included in the public applicant list, also in cases where the applicant has requested non-disclosure.