Stilling:
Researcher Position in Social Science
Deadline for applications: 3 September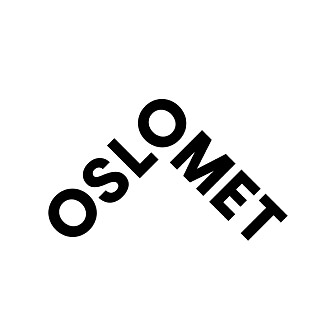 OsloMet
OsloMet - Oslo Metropolitan University (former HiOA) is Norway's third largest university, with more than 20,000 students and over 2000 employees. We conduct research in areas that are important for welfare and value creation, for instance health, education, social sciences, technology and design. OsloMet has an academic stimulating environment with a variety of welfare schemes.

SPS develops the study of professions as a multidiciplinary field of research, comprising research from a wide range of diciplines. SPS aims to be a leading centre for research and graduate study within the study of professions in the Nordic countries.
Paradoxes of Wealth and Class There is a vacant position as a researcher in Social Science at the Centre for the Study of Professions (SPS). The position is for a period of three years.
You will be working on a research project called "Paradoxes of wealth and class: historical conditions and contemporary configurations" funded by the Norwegian Research Council and led by Professor Marianne Nordli Hansen at the University of Oslo. The project raises questions such as: Why is wealth inequality so pronounced in a society that in many respects is comparatively egalitarian? How should one explain such paradoxical features, and what do they mean for the understanding of Scandinavian egalitarianism? Are these paradoxes relatively new, or do today's rich families maintain family dynasties that have persisted over generations? Are dynastic tendencies also found in families with top-level positions in other sectors, such as in the cultural sector, the professions, among civil servants, and in the academic world? To what extent does marriage between people from similar social milieus contribute to accumulation of resources over time?
The project involves working with a combination of historical and more recent datasets: older censuses and other historical sources, newer administrative population data, as well as a number of data sources on prominent people in various sectors.
You will, together with Professor Håvard Helland, be part of a research group on stratification and inequality lead by Professor Marianne Nordli Hansen. In addition, you will be part of a research group on 'Professional careers and professional labour markets', led by Helland, at the Centre for the Study of Professions.
You must have
the capacity for independent academic research at a high level, preferably documented through publications in international journals
a thorough knowledge about the theoretical literature on social stratification and mobility
published empirical research on social stratification based on quantitative data in high quality journals
a degree equivalent to a Norwegian doctoral degree in social science. Candidates in the completing stages of the doctoral degree must have submitted their thesis for evaluation, and have received an approval for public defence by the application date
excellent written and oral proficiency in English and Norwegian (or other Scandinavian language)
Residence in Norway is expected, but Researchers are also encouraged to spend time abroad during the fellowship period. The position will be located at Oslo Metropolitan University.
We are looking for applicants who will contribute to at least two of the project's following work packages:
WP 1 Social mobility and class structure
WP III Dynasties in the course of history and
WP IV Social closure through marriage in a historical perspective.
It is important for OsloMet to reflect the population of our region, and all qualified candidates are welcome to apply. We make active efforts to further develop as an inclusive workplace and to adapt the workplace if required.
Expert evaluation
If appropriate, an expert committee may be set up to assess applicants. You must upload the following documents together with your application by the final date for applications:
Application letter. Please describe your motivation for applying for this position and explain how your background, research and experience is relevant to the research project.
CV, references and all pages of certificates/diplomas. The certificates/diplomas must include ECTS grades (A–F). Foreign diplomas must be translated into English by the degree-conferring institution. Education taken abroad should preferably be recognised in advance by NOKUT, and a confirmed copy of the letter of recognition should be enclosed.
A complete list of your academic production
Up to 10 academic documents including your PhD dissertation (in English or Scandinavian languages only)
In assessing applications, particular emphasis will be placed on the academic and personal capacity of the candidate to contribute to the project within the given timeframe, to interact within national and international networks, and to be part of a dynamic research group. We expect the successful candidate to complete the project in the course of the period of employment
Original documents and a valid passport must be presented if you are invited for an interview. OsloMet performs document inspections for a proper evaluation and to ensure fair competition.
If you have documents that cannot be uploaded electronically, please contact [email protected]
Please note that incomplete applications will not be considered.
We can offer you
an exciting job opportunity at Norway's third largest and most urban university
the opportunity to be a part of a dynamic professional environment and unique academic network
membership in an active research group and academic seminars where you will receive feedback on articles etc.
a work environment where we see and encourage each other
beneficial pension arrangements with the Norwegian State Pension Fund
good employee welfare arrangements
free Norwegian language classes to employees and their partners
relocation support, cultural courses and on boarding services
working location in downtown Oslo with multiple cultural offers
OsloMet's International Career Site gives information on living and working in Oslo.
Other information
If you would like more information about the positon, feel free to contact:
The position is remunerated in accordance with the pay scale for Norwegian state employees as 1109 Researcher, with a salary range between 524.200 and 658.300 NOK. For particularly well qualified applicants we may consider a higher salary. By law, 2% of the salary will be deducted and sent to the State Pension Fund.
If you wish to apply for the position, please apply electronically by clicking the button at the bottom of the page.
Deadline for applications: 3 September
Ref.: 18/06612
OsloMet has implemented the Charter & Code and has been certified by the EU Commission with HR Excellence in Research (HRS4R). We are also part of the EU network for mobility of Researchers Euraxess.