Stilling:
Senior advisor at NordGen Farm Animal Section
Søknadsfrist 31. oktober 2018.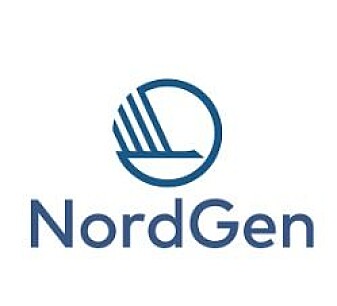 If you have interest in farm animal genetics, multi-stakeholder collaboration and communication, then don't hesitate to send an application for the job as senior advisor/scientist within the Farm Animal Section at NordGen. NordGen offers an interesting and international work position within farm animal genetic resources with a twist of communication activities. This job provides highly variable tasks and responsibilities in close collaborations with your colleagues.

Your main responsibilities will be:
NordGen
NordGen – Nordic Genetic Resource Centre – is an institution under the Nordic Council of Ministers, working with conservation and sustainable use of genetic resources of farm animals, forest trees and agricultural plants. Our main objectives are to secure genetic diversity and be in the forefront at the international level as a service and knowledge centre for the management of genetic resources. NordGen is responsible for the Nordic Gene Bank of seed and administrates the Svalbard Global Seed Vault. NordGen has 30 persons employed and has its main office at Alnarp, Sweden, close to Malmoe. NordGen also has a division at Ås, Norway.
· organizing and participating in activities on sustainable conservation and use of farm animal genetic resources
· communication activities like updating the web-site, writing news articles, helping with promotional activities and inputs to NordGens communication team
· project participation and management
· planning and administering seminars and training courses
· establishing and strengthening relationships with stakeholders and policy makers within the farm animal sector in the Nordic countries
· promoting Nordic animal genetic resources on Nordic- and international level.

Qualifications:
· university degree within genetics, biology or agriculture
· relevant working experience within research and development in farm animal genetic resources, animal husbandry or breeding, conservation organization, international processes and networking and/or public administration
· work experience within communication through web-sites, social media and publications
· knowledge of the operating field of stakeholders
· fluency in one of the Scandinavian languages and English is required.

Extra merits for the following qualifications:
· PhD within the field of agriculture or biology, preferable within genetics
· experiences with applying project funding
· relevant list of publications
· education/courses within communication
· experience in analysis and evaluation methods in animal breeding, genomics or population genetics
· familiar with political processes and policy makers at regional and national level in animal genetic resources.

Personal qualifications
· a team player that enjoys working independently as well
· good communicator and strong networker - ability to collaborate with different organizations and countries
· structured and well organized
· result oriented
· good organizer skills
· open-minded.
The position requires some travelling. The job is located in Ås, Norway. The employment contract is according to the regulations of the Nordic Council of Ministers. The employment contract will be signed first for 4 years with the possibility for an additional 4 years.
More information about the position can be obtained from Farm Animal Section Leader Mervi Honkatukia +46 73 542 0186 or Managing Director Lise Lykke Steffensen +46 738 171 215.
Deadline for application is 14 September 2018. Applications, including CV and references only via the Nordic Council of Minister website Norden.org.