Stilling:

Would you like to contribute to the modelling of the water resources in Norway in the past, present and future?
Søknadsfrist 15. februar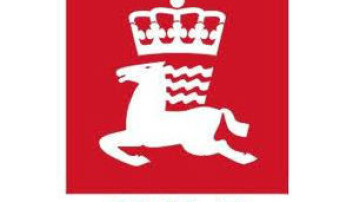 Hydrologisk modellering, Norges vassdrags- og energidirektorat (NVE)

We are looking for a colleague with a PhD in hydrology or meteorology and experience in hydrological modelling and model development.
NVE is the key research centre in the Norwegian hydrological community. The Hydrology Department at NVE has approximately 110 employees and is responsible for collecting, storing and analysing data on water level, water discharge, snow, ice, glaciers, ground water, water temperature, erosion, and sediment transport. The department carries out research and development activities, as well as commissioned work, is a partner in the Norwegian Centre for Climate Services and is responsible for the national flood, landslide and avalanche warning services.
Norges vassdrags- og energidirektorat (NVE)
NVE forvalter Norges vann- og energiressurser til det beste for samfunnet. Vi sørger for at strømmen blir levert, vi overvåker og varsler naturfare, vi holder tilsyn med kraftbransjen, vi utvikler regelverk, vi behandler søknader om ulike konsesjoner innen vann og fornybar energi og vi sikrer bebyggelse mot naturfare. Forskning og internasjonalt utviklings­samarbeid er også viktige arbeidsområder for oss, i tillegg til at vi er nasjonal faginstitusjon for hydrologi.
NVE har hovedkontor i Oslo og fem regionkontor rundt i landet. I tillegg har vi fjellskredovervåking på Stranda og i Kåfjord. Til sammen er vi 600 ansatte med tverrfaglig kompetanse. NVE er et direktorat underlagt Olje- og energidepartementet.
The Section for Hydrological Modelling is engaged in several research projects, both national and international. We study how to improve hydrological models for flood forecasting and prediction in ungauged basins and the effects of climate change on the hydrological cycle. We apply the results from research projects to improve water resources management in connection with issues such as assessing the available water resources, adaptation to climate change, flood prevention and hydropower production. We would like you to contribute to this work. The position as a research scientist is permanent.
Your main responsibilities will be related to:
Hydrological model development to produce digital runoff maps for Norway
Hydrological modelling focussing on climate change effects on hydrology
Development of hydrological models for river flow forecast
Participation in the operational flood forecasting team
The major modelling focus:
Improvement and further development of precipitation-runoff models. This may include improved model description, post processing methods and quantification of uncertainty.
Qualifications:
Mandatory
The applicant should hold a PhD degree (or equivalent) in hydrology/meteorology. Applicants with a degree in a related discipline will also be considered.
Experience in hydrological or climate modelling
Good knowledge about the characteristics of hydrology in Norway
Relevant experience in programming/scripting (e.g C , C#, R, Python).
Analytical skills
Experience in handling large spatial and temporal data sets (in time and space)
A high standard of Norwegian and English both orally and written
Desirable:
Experience in project leadership
Experience in statistical analyses
Personal skills
Ability to work independently, systematically and solution oriented
Good communications and teamwork skills
Ability to link hydrology to water resources management in a broad perspective
NVE places a high level of importance on personal qualities in the work environment in general. Personal suitability is therefore of key importance for the position
We offer
Salaries based on qualifications, according to research position 1108/1109/1110, annual salary: 500 000 – 700 000. A higher salary can be considered commensurate with experience. A pension contribution is deducted from the salary according to current rules.
The section has a strong professional emphasis and a good working environment where teamwork is highly prioritised.
The possibility to develop your career as a research scientist
The possibility to see your scientific results be applied in climate change adaptation, operational hydrology and water resources management
Offices at Majorstuen close to Frognerparken in Oslo
Training facilities and a company sports team
Family friendly and flexible personnel policy
Flexible working hours, reduced working hours in the summer and paid overtime
Membership in the Norwegian Public Service Pension Fund that includes favourable housing loans

NVE has a multidisciplinary working environment with employees from more than 20 nations. It is a personnel policy goal to reflect the composition of the society with respect to age, sex and cultural background. We therefore welcome applicants independent of age, sex, operability, nationality or ethnic background. NVE is a so-called "including employment" enterprise and will adjust working conditions for staff members with reduced capacity.

Application deadline: 15th February 2019

Please attach degree and exam certificates and letters of reference electronically. Applications will not be returned.

If an applicant wishes to opt out from a public list of applicants, this must be justified. Information regarding the applicant can be released even if the applicant has asked not to be included on the list of applicants. If the reservation is disregarded the applicant will be notified of this before the public list of applicants drawn up. If necessary regarding some position, there can be conducted an extended reference check of candidate (s) who are recommended for the position. This means a document and source control to confirm the origin and validity of the CV, letters of statement and/or degree/exam certificates.

If necessary regarding some position, there can be conducted an extended reference check of candidate (s) who are recommended for the position. This means a document and source control to confirm the origin and validity of the CV, letters of statement and/or degree/exam certificates.



Hege Hisdal, Section Head, +47 934 21 527

Stein Beldring, Senior Research Scientist, +47 22 95 90 30

Kathrine Berg Nilsen, HR, +47 22 95 98 62

Søk på stillingen her