Stilling:
PhD fellowship (3 years) in animal nutrition
Application deadline: 28.06.2018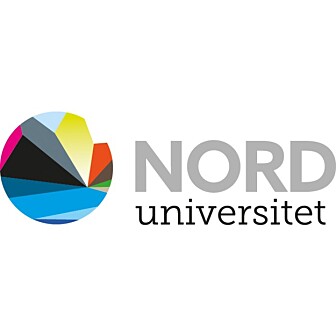 Nord University
Global challenges demand new insight, innovative solutions and local legitimacy. Nord University is a young university with strong regional ties and a global perspective. We are committed to delivering relevant educational programmes and research, with a focus on blue and green growth, innovation and entrepreneurship, and welfare, health and education. Nord University has 12,000 students and 1,200 employees at nine study locations in central and northern Norway.

The Faculty of Biosciences and Aquaculture (FBA) educates people who promote sustainable and innovative development to meet global challenges in food production, climate and environment. The Faculty is an international arena for education, research and knowledge dissemination, with employees and students from 25 different countries. The Faculty offers a PhD in Aquatic Biosciences. The Faculty of Biosciences and Aquaculture has 900 students and 140 employees in Bodø and Steinkjer. The professional community is organised into the following divisions: Aquaculture, Ecology, Genomics and Animal Science, Production and Welfare.Read more: www.nord.no/en/fba
About the position
A PhD fellowship is available at the Faculty of Biosciences and Aquaculture, Nord University (Steinkjer, Norway) within areas of animal nutrition. The position is for 3 years and will be available from December 2018.
With rise in global population, there is a growing competition between humans and farm animals for foods and the livestock sector is facing challenges to identify alternative feeding resources that would lead to a sustainable animal production. Seaweeds are an important component of the Norwegian coastal ecosystem and a larger quantity of such plant-based marine biomass can be harvested. In this context, the PhD project aims to evaluate seaweeds as an alternative feed source for farm animals with a focus on animal production and performance.
Qualification requirements
We are looking for highly motivated, creative and ambitious applicants with an excellent academic record and the ability to collaborate with other members of a multidisciplinary team, whilst developing their own research project. The grades at the qualifying MSc examination needs to be C or better (ECTS scale from A-E) to be admitted to the program. However, the Faculty seeks highly qualified candidates with top grades.
At the time of taking up the appointment, the successful candidate should have completed an MSc degree in a relevant field, mainly in field of Animal sciences, Molecular biology, Microbiology or Aquaculture. The candidate should have a prior experience on basic laboratory tools related to molecular biology, histology, physiology or metabolism and should be able to conduct in vivo trials in both laboratory as well as production animals (FELASA certificate or equivalent is preferred). The candidate should have excellent knowledge of English and good collaborative skills. It is important that the candidate is capable of working independently and be target-oriented.
Proficiency in oral and written English must be documented either by the Norwegian Higher Education Entrance Qualification or internationally recognised certificates, such as TOEFL, IELTS, APIEL or similar. Skills in Scandinavian language is an advantage for the position.
The successful candidate will join the PhD programme in Aquatic Biosciences at Nord University and is expected to complete a doctorate within the three-year project period. The candidate should fulfill the admission requirements of this PhD programme at the Faculty of Biosciences and Aquaculture and participate in the training components stipulated in regulations of the PhD program. Application for admission to the programme must be submitted within three months after taking up the position. For admission requirements and regulations, see our see our web page.
We offer
The annual salary for PhD candidates is set at wage level 51 (approximately 443 900,-) in the Norwegian State Salary Scale.
As an employee at the Nord University, the Fellow will become a member of the Norwegian Public Service Pension Fund and will get access to other social benefits. A statutory amount to the Norwegian Public Service Pension Fund will automatically be deducted from the salary.
Advantages within the Government Pension Fund for borrowing, insurance and pension.
Creative and collegial working environment
A workplace with steady progressive development
Flexible working hours
Active university sports team
General information
The person who is appointed must abide by the applicable laws, agreements, and directives. The responsibilities and duties associated with the position may change with future reorganization at Nord University.
The public sector workforce is expected to reflect the diversity of the population in general. Candidates from marginalized groups are encouraged to apply. Nord University practises moderate allocation according to gender quotas in accordance with the Basic Agreement for State Employees.
Contact information
Further information about the position can be obtained by contacting :
Application
Applications must be submitted electronically by 28th June 2018.
The application should include:
Cover letter outlining the candidate's suitability for this position (one page), and a project outline based on the theme "Investigating the role of marine seaweeds as an alternative feed source for land-based farm animalson" (maximum 2 pages) must be submitted. The nonsubmission of these documents will lead to the rejection of an otherwise qualified candidate.
Curriculum vitae, including a list of publications (maximum 3 pages)
Certified copies of academic degree transcripts and any other relevant qualifications
Contact details for 2 - 3 references
Signed consent form PhD (if relevant)
All documents must be uploaded as attachments to the electronic application form.It is the applicant's responsibility to submit the complete documentation within the deadline.
After the application deadline, an applicant list will be announced publicly. Applicants asking for confidentiality must specifically explain the reasons for this in their application. Even so, the information can be published if the reasons for confidentiality are not found relevant. In such the case, an applicant will be given notice prior to the announcement, and he/she will have opportunity to withdraw the application
Refnr. 30079434
fnokode:1234
Søknadsfrist: 28.06.2018

Web: www.nord.no
Kontakt: Associate Professor Prabhat Khanal

Telefon: +47 74 11 21 29

E-post: [email protected]
Kontakt 2: Irene Stork (Office Manager)

E-post: [email protected]