Ledig stilling ved NMBU
PhD scholarship within Data Science and Mass Spectrometry
Deadline: 01.10.2019
About the position
he Faculty of Science and Technology at the Norwegian University of Life Sciences (NMBU) has a vacant 3-year PhD–position related to Data Science and Mass Spectrometry.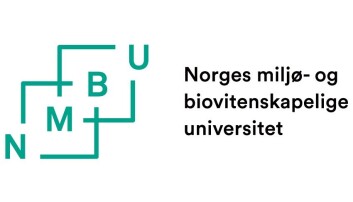 Norwegian University of Life Sciences
NMBU has a special responsibility for research and education that ensures the basis of life for future generations.

Sustainability is rooted in everything we do and we provide knowledge for life.

NMBU has 1700 employees and 5200 students and is organized in seven faculties. NMBU has a campus in Ås and in Oslo. In the autumn of 2020 we are co-located on Ås. Further information on NMBU is available at www.nmbu.no.


About REALTEK


The Faculty of Science and Technology has 130 employees, about 1,100 students and about 60 PhD students. The Faculty offers bachelor, master and doctoral degrees in natural sciences and engineering in the fields of environmental physics and renewable energy, building and architecture, water and environmental technology, machine-, process and product development, robotics geomatics, data science and educational sciences. The workplace is in Ås, 30 km from Oslo.
This PhD scholarship is a part of the project 'New Hydrate Management: New understanding of hydrate phenomena in oil systems to enable safe operation within the hydrate zone'. The work will be part of a SINTEF-NMBU-industry collaboration, financed by The Research Council of Norway and the industry partners. The aim is to develop a new understanding of gas hydrates and their chemistry. Gas hydrates present a major flow-assurance problem for the petroleum industry, and better hydrate management strategies are needed. Current hydrate management methods are costly and not necessarily environmentally sound.
A main goal of the project is to utilize the increased resolution of mass spectrometry together with advanced multivariate data analysis and machine learning to identify the hydrate-active components in crude oils.
The PhD work will focus on analyzing high-resolution mass spectra of numerous samples and using multivariate data analysis and data science methods to find the "needle in the haystack", i.e. the hydrate active components in the crude oil. In addition, the candidate will be involved in the practical lab work, including working with state-of-the art experimental set-ups and instrumentation. This combination of practical lab work and data science will be very useful for understanding and developing new knowledge together with researchers from NMBU, SINTEF and the industry partners.
The main workplace will be in Ås, 30 km from Oslo, but regular stays at SINTEF in Trondheim are planned.
Main tasks
The main activities will be related to the following topics:
Multivariate data analysis and machine learning
Mass spectrometry measurements
Scientific software development
Dissemination of research results
The successful candidate is expected to enter a plan for the progress of the work towards a PhD degree during the first months of the appointment, with a view to completing a doctorate within the PhD scholarship period.
Qualifications
The successful applicant must meet the conditions defined for admission to a PhD programme at NMBU. The applicant must have an academically relevant education corresponding to a five-year Norwegian degree programme, where 120 credits are at the master's degree level. The applicant must have a documented strong academic background from previous studies and be able to document proficiency in both written and oral English. For more detailed information on the admission criteria please see the PhD Regulations and the relevant PhD programme description.
The applicant must document expertise and interest in the research subject.
Required Academic qualifications
A relevant Master degree in Data Science, Statistics, Chemistry, Applied Mathematics, Physics or similar, with very good results.
Proficiency in Data Science (multivariate data analysis, machine learning and mathematical modelling).
Fundamental knowledge in Chemistry
Good programming skills
Desired Academic qualifications
Experience from data analysis within spectroscopy or spectrometry
Knowledge of oil chemistry
Required personal skills
Excellent spoken and written English
Result-oriented and highly motivated
High work capacity
Ability to collaborate
Strong communication and cooperation skills
Desired personal skills
Ability to work independently under varying conditions
Ability to disseminate research results
Remuneration and information
The position is placed in government pay scale position code 1017 PhD Fellow, wage framework 20, salary grade 54 (equivalent currently to NOK 479 600) and follows ordinary meriting regulations.
Terms of employment are governed by Norwegian guidelines for PhD fellowships at Universities and University Colleges.
NMBU offers:
An optimistic, family-friendly academic institution with focus on professional development, dissemination and competence.
An interdisciplinary and inclusive environment that provides exciting research- and development opportunities.
Daily contact with inspiring students and skilled colleagues.
Information for PhD applicants and general Information to applicants
For further information, please contact
SINTEF Industry
Application
To apply online for this vacancy, please click on the 'Apply for this job' button. This will route you to the University's Web Recruitment System, where you will need to register an account (if you have not already) and log in before completing the online application form.
Application deadline: 01.10.2019
Applications should include (electronically) a letter of intent, curriculum vitae, full publication list, copies of degree certificates and transcripts of academic records (all certified), and a list of two persons who may act as references (with phone numbers and e-mail addresses). Publications should be included electronically within the application deadline. The relevant NMBU Department may require further documentation, e.g. proof of English proficiency.
Printed material which cannot be sent electronically should be sent by surface mail to Norwegian University of Life Sciences, Faculty of Science and Technology, P.O. Box 5003, NO-1432 Ås, within 01.10.2019. Please quote reference number 19/02554.
If it is difficult to judge the applicant's contribution for publications with multiple authors, a short description of the applicant's contribution must be included.