Ledig stilling ved NMBU
PhD scholarship in animal behaviour and stress physiology
Søknadsfrist: 19.05.2019
About the position
The Department of Food Safety and Infection Biology, Faculty of Veterinary Medicine at the Norwegian University of Life Sciences (NMBU) has a vacant three year PhD-position related to stress physiology and behaviour in poultry. The candidate is expected to start in October 2019.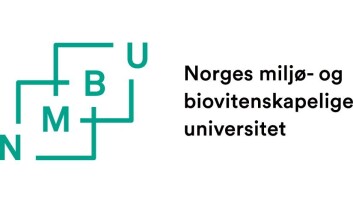 Norwegian University of Life Sciences
NMBU has a special responsibility for research and education that ensures the basis of life for future generations.

Sustainability is rooted in everything we do and we provide knowledge for life.

NMBU has 1700 employees and 5200 students and is organized in seven faculties. NMBU has a campus in Ås and in Oslo. In the autumn of 2020 we are co-located on Ås. Further information on NMBU is available at www.nmbu.no.


About the Faculty of Veterinary Medicine

The Faculty of Veterinary Medicine at NMBU is the country's only veterinary professional education and provide expertise in veterinary medicine and veterinary public health. The Faculty educates veterinarians, animal nurses and doctoral students in Veterinary Science and researches in veterinary medicine and related biomedical fields. We have 500 students and 430 employees.

The faculty consists of the departments Basal and Aquamedicine, Food Safety and Infection Biology, Production Animal Medicine and Sports and Family Animal Medicine. We also run the University Animal Hospital, which is closely linked to our research and education, and receives patients from all over the country.
The Department of F FetTastatursnarvei Ctrl+Bood Safety and Infection Biology consists of three sections with more than 80 employees: section for Pharmacology and Toxicology, Section for Food Safety, and Section for Microbiology, Immunology and Parasitology.

The Department is responsible for providing research-based teaching of veterinary and veterinary nurse students, and for conducting research on a high international level within food safety and animal health. In addition, the department provides services for public and private organisations.

NMBU Veterinary College is today located at Campus Adamstuen in Oslo. In August, 2020, we move into new beautiful premises at Campus Ås.
The project 'Variations in stress responsivity in hens: matching birds to environments' (ChickenStress) is a part of the larger MSCA-ETN project with the same title. The ChickenStress consortium aims to understand how the stress response is regulated in the avian brain and to minimize chronic stress by investigating the three main contributors to variation in the stress response:
genetic variability
early-life environment
current environment
By understanding the impacts of these factors, we will be able to produce more stress resilient birds in higher welfare housing conditions, and thereby enhance animal welfare and productivity.
Within ChickenStress, 14 PhD students will be recruited and trained to be in the forefront of research on avian stress physiology and help solve the challenges to animal welfare and productivity faced by the egg industry. The PhD project at NMBU will last for three years and be funded by Horizon 2020 and NMBU.
More details about the consortium can be found at http://www.ncl.ac.uk/cbe/chickenstress. Please note that applications for the PhD position at NMBU must be placed through JobbNorge (www.jobbnorge.no) whereas some of the other PhD positions in the consortium may be applied for through the ChickenStress webpage.
The stress response is a conserved trait of vertebrate physiology and is similar from fish to mammals. Animals modify their stress response within their defined genetic capacity based on information gained from a variety of sources. Animals are especially sensitive to such information during early development, thereby configuring the brain to respond in a particular way to stressors later in life. As part of the ChickenStress project that is investigating the factors that can make hens more or less resilient to stress, this proposed PhD project will investigate how the degree of complexity of the early rearing environment influences stress responsiveness and cognition and relate this to the level of neurogenesis.
This project is ideal for a candidate with an MSc level of training in physiology, ethology, psychology, veterinary medicine, animal science, or neuroscience. The work will include intervention experiments in order to understand the effects of the early environment, behavioural testing, physiological sample collection, sample preparation and analysis.
You will be employed by the Norwegian University of Life Science (NMBU) and register in the PhD program at NMBU. You will spend four months at Newcastle University (UNEW) to learn how to quantify adult neurogenesis in the avian hippocampus, and two months in the Cumbria district in the UK at the Lakes Free Range Egg Company to be trained in the business of free-range egg production.
Main tasks
The main aim of this project is to investigate the effect of early life experience on stress responsivity and cognitive functioning later in life in lying hens. Main tasks include
Controlled animal experiments
Laboratory analysis of different tissues
Behavioural testing
The successful candidate is expected to apply for admittance to the PhD program during the first months of the appointment, with a view to completing a doctorate within the PhD scholarship period.
Acdemic Qualifications
In order to fulfil the requirements set down in the MSCA-ETN guidelines, the successful applicant must
be within the first four years (full-time equivalent research experience) of her/his research career and not have a doctoral degree.
not have resided or carried out her/his main activity (e.g. work, studies) in the country where she/he have been recruited (ie Norway for the advertised position) for more than 12 months in the 3 years immediately before the recruitment date.
The successful applicant must also meet the conditions defined for admission to a PhD programme at NMBU. The applicant must have an academically relevant education corresponding to a five-year Norwegian degree programme, where 120 credits are at master's degree level. The applicant must have a documented strong academic background from previous studies, and be able to document proficiency in both written and oral English. For applicants from countries where English is not the primary language such certificates should be uploaded immediately. For more detailed information on the admission criteria please see the PhD Regulations and the relevant PhD programme description.
The applicant must document expertise and interest in the research subject.
Required Academic qualifications
Candidates should have an MSc level degree within ethology, physiology, or other relevant fields within the biological sciences.
The candidate must fulfil the requirements listed in the PhD Regulations and MSCA-ETN regulations
The candidate must document good results from previous education.
The candidate must possess good communication skills in written and oral English
Desired Academic qualifications and experience
Experience in designing experiments, analysing data, presenting results
Experience working with animals, ideally chickens
Experience in methods related to stress physiology
Experience with ethology
Experience of techniques used in neuroscience
Knowledge of avian behavior and neuroanatomy
Knowledge of the egg industry
An interest in animal welfare
An interest in the egg industry
Required personal skills
The candidate must be able to work both in a team and independently
The candidate must be interested and enthusiastic about scientific work and the scientific method
Desired personal skills
Ability rapidly to acquire new skills
Remuneration and information
The position is placed in government pay scale position code 1017 PhD. Fellow. PhD. Fellows are normally placed in pay grade 51 (NOK 449 400) on the Norwegian Government salary scale upon employment and follow ordinary meriting regulations.
Employment is conducted according to national guidelines for University and Technical College PhD scholars.
For further information, please contact:
Information for PhD applicants and general Information to applicants
Application
To apply online for this vacancy, please click on the 'Apply for this job' button above. This will route you to the University's Web Recruitment System, where you will need to register an account (if you have not already) and log in before completing the online application form.
Application deadline: 15.05.2019
Applications should include (electronically) a letter of intent, curriculum vitae, full publication list, copies of degree certificates and transcripts of academic records (all certified), and a list of two persons who may act as references (with phone numbers and e-mail addresses). Publications should be included electronically within the application deadline. The relevant NMBU Department may require further documentation, e.g. proof of English proficiency.
Printed material which cannot be sent electronically should be sent by surface mail to NMBU Veterinærhøgskolen Postboks 369 sentrum, 0102 Oslo, Norway, within 30.05.2019.
Please quote reference number 19/01776.
If it is difficult to judge the applicant's contribution for publications with multiple authors, a short description of the applicant's contribution must be included.