Ledig stilling ved NMBU
Associate professor within structural engineering
Deadline: 31.08.2019
About the position
The Faculty of Science and Technology (REALTEK) at the Norwegian University of Life Sciences (NMBU) has a vacant full time permanent position as Associate professor position within structural engineering, with focus on timber engineering.
NMBU seeks to increase its number of female scientific employees. Women are particularly encouraged to apply.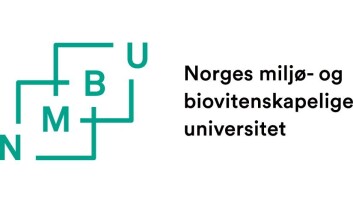 Norwegian University of Life Sciences
NMBU has a special responsibility for research and education that ensures the basis of life for future generations.

Sustainability is rooted in everything we do and we provide knowledge for life.

NMBU has 1700 employees and 5200 students and is organized in seven faculties. NMBU has a campus in Ås and in Oslo. In the autumn of 2020 we are co-located on Ås.

Further information on NMBU is available at www.nmbu.no.


About REALTEK


REALTEK has 130 employees, about 1,100 students and about 70 PhD students.

The Faculty offers bachelor, master and doctoral degrees in natural sciences and engineering in the fields of environmental physics and renewable energy, building and architecture, water and environmental technology, machine-, process and product development, geomatics and educational sciences.

The workplace is in Ås, 30 km from Oslo.
Read more about the position here.
Main tasks
Teaching mechanics of materials, structural engineering, FEM-analyses, construction materials technology (including concrete materials technology), structural design in steel, concrete and timber at the basic level and at the M. Sc. degree level.
Scientific research within structural engineering and related fields (see more details about research below)
Final semester M. Sc. thesis-work guidance.
Guidance of doctoral degree students.
Academic administration
Research
The research should be practically oriented and related to work that is being done at the Faculty of Science and Technology, also in collaboration with the building construction industry and consulting structural engineering firms within the following fields of activity:
General structural design modeling and structural analysis.
Structural design of timber structures.
Developing and enhancing the application of wood in structures.
Qualifications and skills
The applicant must have a documented strong academic background from previous research experience, and be able to document proficiency in both written and oral English.
Required academic qualifications
M.Sc. degree or equivalent
Doctoral degree within the field of building technology/science
Scientific publications in the field of structural design/structural materials technology/civil engineering construction
Excellent oral and written English
Desired academic qualifications
Experience in modelling mechanical components in structures, with special regard to timber elements
Experimental experience in Mechanical Laboratory, with special regard to timber specimens
Published articles regarding research on timber structures
Experience in teaching at bachelor and master level in the field of design/structural materials technology/civil engineering construction.
Fluency, oral and written in Scandinavian language (Norwegian, Danish or Swedish)
Besides scientific expertise, we put emphasis on teaching experience, and pedagogical and administrative expertise. Applicants without formal training in pedagogy commit to undertaking NMBUs course in university teaching within two years.
Applicants who do not speak and write a Scandinavian language (Norwegian, Danish or Swedish), are obliged to learn Norwegian within two years.
Required personal skills
Competence and motivation with regards to developing relevant research activities and to successfully attract research funding
Cooperative skills
Disposition for research and development
Remuneration and information
The position as Associate Professor is placed in code 1011, wage framework 24, salary grade 61-74 (NOK 534 100 – 682 200), depending on qualifications. Seniority Promotion in position.
For further information, please contact:
Application
To apply online for this vacancy, please click on the 'Apply for this job' button above. This will route you to the University's Web Recruitment System, where you will need to register an account (if you have not already) and log in before completing the online application form.
Applicants invited for an interview will be asked to present verified copies of diplomas and certificates.
Application deadline: August 31st, 2019
Up to ten publications selected by the applicant as most relevant must be attached to the application. If it is difficult to identify the contribution of the applicant in multiple-author publications, a short explanation about the applicant's part of the work is suggested.
Printed material which cannot be sent electronically should be sent by surface mail to Norwegian University of Life Sciences, Faculty of Science and Technology, P.O. Box 5003, NO-1432 Ås, within 31.08.2019 . Please quote reference number 19/00192.