Ledig stilling ved NMBU
Postdoctoral fellow within sustainability of livestock systems
Deadline 01.04.2019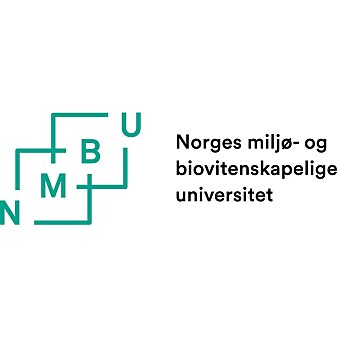 Norwegian University of Life Sciences
NMBU has a special responsibility for research and education that ensures the basis of life for future generations.

Sustainability is rooted in everything we do and we provide knowledge for life.

NMBU has 1700 employees and 5200 students and is organized in seven faculties. NMBU has a campus in Ås and in Oslo. In the autumn of 2020 we are co-located on Ås.

Further information on NMBU is available at www.nmbu.no.


The Faculty of Biosciences


The Faculty of Biosciences is organized into two departments: Department of Animal and Aquacultural Sciences and Department of Plant Sciences. The main objective of the Faculty of Biosciences is to contribute to the development of sustainable agriculture and food production systems through basic and applied research on plants and animals including fish (aquaculture). The faculty houses Centre for Integrative Genetics (CIGENE) and the research centre for Research-based Innovation (SFI) - Foods of Norway.

The faculty employs approximately 240 scientists, technicians, and administrative personnel. Around 480 bachelor and master students and 90 PhD students are enrolled in educational programmes within the faculty, offering a stimulating and supportive learning environment.

The Department of Animal and Aquacultural Sciences provides fundamental, innovative research and practical solutions to improve productivity and sustainability across the agriculture and aquaculture sector. Currently, disciplines within the department include Animal Nutrition and Feed Technology, Ethology and Animal Environment, Breeding and Quantitative Genetics, and Genome Biology.
About the position
The Department of Animal and Aquacultural Sciences, Faculty for Biosciences at the Norwegian University of Life Sciences (NMBU) has a vacant 3-year Postdoctoral position related to sustainability of livestock systems.
The position is linked to the project LIVESTOCK – Sustainable Livestock Production, which is a four-year project (2019-2023) financed by the Research Council of Norway. The main aim of the project is to gain new research-based knowledge of how to develop more sustainable livestock production in Norway in a circular economy perspective.
The successful candidate will be part of a research team consisting of members from NMBU, Østfoldforskning, NIBIO and industrial partners/collaborators. The team will document the environmental impact of livestock production systems through a holistic approach by using life cycle assessment, and the use of novel feed ingredients included in research within Foods of Norway will be of specific interest in the project.
In addition, the team will use the holistic models to analyse different future scenarios for food production on different levels and discover implications for future policy-making for reaching the national sustainability goal within 2050.
Main tasks
Perform life cycle assessment (LCA) of domestic livestock systems in ruminants and monogastrics.
Through LCA, consider the sustainability effect of using novel feed ingredients (main focus: yeast from Norwegian spruce).
Contribute to document the life cycle economy of livestock systems.
Explore the possibilities for adapting the domestic livestock production systems towards the low-emission society in 2050 within resource limits on different scales.
Qualifications and skills
The main purpose of the post-doctoral position is to qualify for work in high-level scientific positions. A PhD degree is required.
Required Academic qualifications
PhD within animal science or environmental impact assessment
Experience with environmental impact assessment (like for instance LCA or other related tools/approaches)
Computing skills
Desired Academic qualifications
Experience within animal nutrition science
Experience within economy science
Good knowledge of the organizing of Norwegian agriculture and the use of policy instruments within agriculture
Required personal skills
Good abilities to cooperate and communicate
Ability for analytical and logical thinking
Systematic and methodical
Remuneration and information
The position is placed in government pay scale position code 1352 Postdoctoral Fellow, wage framework 24, salary grade 59-77 (NOK515 200 – 731 400), depending on qualifications. Seniority Promotion in position.
For further information, please contact the:
Project leader Dr. Hanne Fjerdingby Olsen by e-mail: [email protected], or by phone +47 67232723
General Information to applicants
Application
To apply online for this vacancy, please click on the 'Apply for this job' button above. This will route you to the University's Web Recruitment System, where you will need to register an account (if you have not already) and log in before completing the online application form.
Applicants invited for an interview will be asked to present verified copies of diplomas and certificates.
Application deadline: April 1st 2019
Up to ten publications selected by the applicant as most relevant must be attached to the application. If it is difficult to identify the contribution of the applicant in multiple-author publications, a short explanation about the applicant's part of the work is suggested.
Printed material which cannot be sent electronically should be sent by surface mail to Norwegian University of Life Sciences, Department of Animal and Aquacultural science, P.O. Box 5003, NO-1432 Ås, within April 1st 2019. Please quote reference number 19/01046.