Ledig stilling ved NMBU
Postdoctoral fellow within infrared imaging and numerical simulation of electromagnetic wave propagation
Deadline: 23.05.2019
About the position
The Faculty of Science and Technology (REALTEK) at the Norwegian University of Life Sciences (NMBU) has a vacant 2-year PostDoc position related to infrared imaging and numerical simulation of electromagnetic wave propagation.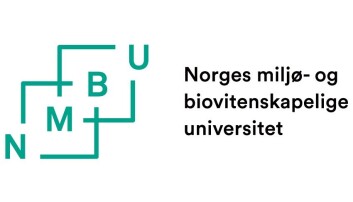 Norwegian University of Life Sciences
NMBU has a special responsibility for research and education that ensures the basis of life for future generations.

Sustainability is rooted in everything we do and we provide knowledge for life.

NMBU has 1700 employees and 5200 students and is organized in seven faculties. NMBU has a campus in Ås and in Oslo. In the autumn of 2020 we are co-located on Ås.

Further information on NMBU is available at www.nmbu.no.


About REALTEK


The Faculty of Science and Technology has 130 employees, about 1,100 students and about 60 PhD students. The Faculty offers bachelor, master and doctoral degrees in natural sciences and engineering in the fields of environmental physics and renewable energy, building and architecture, water and environmental technology, machine-, process and product development, robotics geomatics, data science and educational sciences. The workplace is in Ås, 30 km from Oslo.
The PostDoc position is funded by the NFR FriNaTek project DeepHyperSpec 'Combining spectral and image information in the analysis of hyperspectral imaging data'.
DeepHyperSpec will combining deep learning methods with multivariate modelling of scattering and absorption in biomedical vibrational spectroscopy in order to develop a new paradigm for the analysis of hyperspectral imaging data.
The project results will enhance the understanding of how scatter, morphological and chemical information in infrared microspectroscopic imaging can be used in medicine, such as cancer diagnosis.
The PostDoc project will provide a detailed understanding of scattering and absorption effects in pixelated data in 2D infrared spectroscopy allowing to exploit scatter and absorption information for building classification models in infrared microspectroscopic imaging.
Project and supervisor group: Prof. Achim Kohler, Dr. Valeria Tafintseva, Prof. Kristin Tøndel, Assoc. Prof. Kristian Liland at the Faculty of Science and Technology, Norwegian University of Life Sciences, Ås, Norway.
Main tasks
Numerical simulations of propagation of infrared radiation through samples of spherical shapes and other topologies (that mimic cell and tissues) in the optical system of an infrared microscope
Modelling and linearization of scattering and absorption in spectra by model-based pre-processing techniques
Qualifications and skills
The main purpose of the post-doctoral position is to qualify for work in high-level scientific positions. A PhD degree is required.
Required academic qualifications
Master's degree in physics or electrical engineering.
Ph.D. in physics or electrical Engineering
Fluent English both written and oral
Programming skills, preferably in Matlab
Desired Academic qualifications (in prioritized order)
Theoretical insight in the electromagnetic theory of scattering and absorption
Experience with numerical simulations of electromagnetic wave propagation
Experience with infrared spectroscopy or infrared imaging
Knowledge in multivariate data processing
Experience with data pre-processing of infrared spectroscopic data
Required personal skills
The candidate has to able to work both independently and in a multidisciplinary research team and needs to describe these skills in the application.
Desired personal skills
The candidate must be motivated for collaboration and show responsibility for the progress of the work.
Remuneration and information
The position is placed in government pay scale position code 1352 Postdoctoral Fellow, wage framework 24, salary grade 59-67 (NOK 515 200 – 597 400), depending on qualifications. Seniority Promotion in position.
For further information, please contact:
Information for PhD applicants and general Information to applicants
Application
To apply online for this vacancy, please click on the 'Apply for this job' button above. This will route you to the University's Web Recruitment System, where you will need to register an account (if you have not already) and log in before completing the online application form.
Application deadline: May 23rd 2019
Applicants invited for an interview will be asked to present verified copies of diplomas and certificates.
Up to ten publications selected by the applicant as most relevant must be attached to the application. If it is difficult to identify the contribution of the applicant in multiple-author publications, a short explanation about the applicant's part of the work is suggested.
Printed material which cannot be sent electronically should be sent by surface mail to Norwegian University of Life Sciences, Faculty of Science and Technology, P.O. Box 5003, NO-1432 Ås, within 23.05.2019. Please quote reference number 19/02355