Ledig stilling ved NMBU
Post-doc position in Tropical Ecology & Conservation (19/02415)
Deadline: 29.05.2019
About the position
The Faculty of Environmental Sciences and Natural Resource Management (MINA) at the Norwegian University of Life Sciences (NMBU) has a vacant 3-year postdoctoral position. The position is funded by the Research Council of Norway.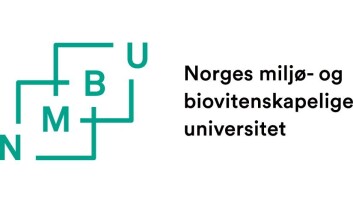 Norwegian University of Life Sciences
NMBU has a special responsibility for research and education that ensures the basis of life for future generations.

Sustainability is rooted in everything we do and we provide knowledge for life.

NMBU has 1700 employees and 5200 students and is organized in seven faculties. NMBU has a campus in Ås and in Oslo. In the autumn of 2020 we are co-located on Ås.

Further information on NMBU is available at www.nmbu.no.


About MINA


The Faculty of Environmental Sciences and Natural Resource Management (MINA) has about 200 employees and undertakes teaching, research and dissemination within the fields of geology, soil science, environmental chemistry, forestry, ecology, natural resource management, renewable energy, nature-based tourism. The faculty has ca. 600 students, and approximately 90 PhD-students.
The employees of the faculty are significant participants in their respective fields of expertise, both nationally and internationally and have a high level of scientific production.

We offer:
An academic institution with a strong focus on environmental sciences and dedication to professional development, dissemination and competence
An interdisciplinary and inclusive environment that offers exciting research and development opportunities
An attractive benefits package and welfare schemes
Attractive combination of rural surrounding and proximity to Norway's capital city, Oslo
Opportunities for outdoor activities with access to excellent hiking areas around Oslo and proximity to the Oslo fjord
The project aims to investigate the degree to which (over)harvest of large-bodied terrestrial vertebrates is an anthropogenic driver of carbon stock change in structurally undisturbed Amazonian forests. To achieve this, we will take advantage of a 50-year old basin-wide network of tree plots that predate modern human disturbances.
Re-sampling trees from a select set of forest plots across the Brazilian Amazon will allow us to examine changes in forest composition and aboveground biomass/carbon stocks over five decades. By relating this to hunting pressure and other environmental gradients, we will detect the drivers of potential change. The direct impact of hunting on the terrestrial fauna will be quantified via metabarcoding analysis of DNA from carrion flies. In addition, we will sample a whole range of other taxa from the selected localities across the entire Brazilian Amazon.
Main tasks
The post-doc will focus on the tree plot re-sampling, including site selection, voucher collections, size measurements, tree coring, working with a trained botanist on tree identifications, and subsequent analyses/writing.
The post-doc will also share responsibilities in organizing the field expeditions, the expedition crew and coordinating concurrent field activities during each expedition.
Qualifications and skills
The successful applicant must hold a PhD degree within a relevant scientific area and be accomplished in writing, statistics, and ecological modelling.
Preferred candidates will have all or most of the following:
Ecological research experience from Neotropical forests (essential)
Excellent knowledge of tree plot sampling or other floristic inventories (essential)
Experience with organising expeditions to remote sites, managing field teams and research projects (highly desirable)
A demonstrated ability to work with GIS and R, and basic programming skills
Strong record of publication in peer-reviewed journals
Fluency in Portuguese (essential)
Documentation of good collaborative skills (ability to establish contacts, and cooperate with other institutions and persons)
Applicants will be evaluated according to the aforementioned criteria, based on information provided in the online application form and up to 3 writing examples (published articles, reports, and/or PhD thesis) submitted with the application.
Personal qualities and skills:
Proven ability to work under very basic living conditions (essential)
Results-oriented, targeted and dedicated
Creative and accomplished in writing
Remuneration and information
The position is placed in government pay scale position code 1352 Postdoctoral Fellow, wage framework 24, salary grade 59-65 (NOK 515 200 - 576 100), depending on qualifications.
For further information, please contact:
Information for PhD applicants and general Information to applicants
Application
To apply online for this vacancy, please click on the 'Apply for this job' button above. This will route you to the University's Web Recruitment System, where you will need to register an account (if you have not already) and log in before completing the online application form.
Application deadline: May 29th 2019
Applicants invited for an interview will be asked to present verified copies of diplomas and certificates.
Up to ten publications selected by the applicant as most relevant must be attached to the application. If it is difficult to identify the contribution of the applicant in multiple-author publications, a short explanation about the applicant's part of the work is suggested.
Printed material that cannot be sent electronically should be sent by surface mail to Norwegian University of Life Sciences, Faculty of Environmental Sciences and Natural Resource Management (MINA), P.O. Box 5003, NO-1432 Ås, within 29.05.2019. Please quote reference number 19/02415.