Ledig stilling ved NMBU
PhD scholarship within Molecular Endocrinology
Deadline: 31.05.2019
About the position
The Department of Basic Sciences and Aquatic Medicine at the Norwegian University of Life Sciences (NMBU) seeks a highly motivated candidate for a 3 year PhD-position to investigate cellular plasticity in fish.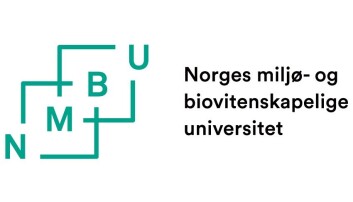 Norwegian University of Life Sciences
NMBU has a special responsibility for research and education that ensures the basis of life for future generations.

Sustainability is rooted in everything we do and we provide knowledge for life.

NMBU has 1700 employees and 5200 students and is organized in seven faculties. NMBU has a campus in Ås and in Oslo. In the autumn of 2020 we are co-located on Ås. Further information on NMBU is available at www.nmbu.no.


About the Faculty of Veterinary Medicine

The Faculty of Veterinary Medicine at NMBU is the country's only veterinary professional education and provide expertise in veterinary medicine and veterinary public health. The Faculty educates veterinarians, animal nurses and doctoral students in Veterinary Science and researches in veterinary medicine and related biomedical fields. We have 500 students and 430 employees.

The faculty consists of the departments Basal and Aquamedicine, Food Safety and Infection Biology, Production Animal Medicine and Sports and Family Animal Medicine. We also run the University Animal Hospital, which is closely linked to our research and education, and receives patients from all over the country.
The Department of Basic Sciences and Aquatic Medicine focuses on health, wellfare, diseases and pathogenesis in fish and domestic animals. The department is comprised of five research sections, where Section for Biochemistry and Physiology is headed by Prof. Finn-Arne Weltzien. The section has approximately 25 employees, with an advanced international profile.

NMBU Veterinary College is today located at Campus Adamstuen in Oslo. In August, 2020, we move into new beautiful premises at Campus Ås.
The PhD-position is in the Weltzien group, which focuses on regulation of reproduction in fish, with a particular emphasis on the pituitary. The group currently has 10 members working in molecular physiology using methodologies such as bioinformatics, electrophysiology, behavior, imaging and in situ hybridization, and various other molecular biological techniques.
The PhD-position is allocated to the project 'Spatial distribution and functional role of pituitary cell sub-populations' funded by the Norwegian University of Life Sciences.
The project involves characterization and functional analyses of the different (endocrine) cell types present in the pituitary of our main model fish, the Japanese medaka. This includes mapping of the different pituitary cell populations and subpopulations in a 3D atlas, and investigating the functional plasticity of pituitary cells following targeted cell ablation.
The project is complementary to other ongoing projects in the group, and the successful candidate is expected to work in close collaboration with other group members. We urge our students to spend time abroad during their PhD period, and in this particular project we plan for a research stay with our collaborators in Japan.
Main tasks
Develop transgenic lines of our main model, medaka
Work directly with fish (husbandry, dissection, egg collection and micro-injections)
Multi-color fluorescent in situ hybridization and confocal imaging
Analysis of cell phenotypic plasticity using different methods
Active communication of results, including oral presentations in international conferences
The successful candidate is expected to enter a plan for the progress of the work towards a PhD degree during the first months of the appointment, with a view to completing a doctorate within the PhD scholarship period.
Acdemic Qualifications
The successful applicant must meet the conditions defined for admission to a PhD programme at NMBU. The applicant must have an academically relevant education corresponding to a five-year Norwegian degree programme, where 120 credits are at master's degree level. The applicant must have a documented strong academic background from previous studies, and be able to document proficiency in both written and oral English. For more detailed information on the admission criteria please see the PhD Regulations and the relevant PhD programme description.
The applicant must document expertise and interest in the research subject.
Required Academic qualifications
Master degree in molecular-, cell- or developmental biology, physiology, endocrinology, or related field with high academic qualifications
Desired Academic qualifications
Experience in animal (fish) experiments/physiology
Experience with molecular biology, transgenesis or tissue labeling
Required personal skills
The successful candidate must have a strong motivation and dedication to produce high-quality science
Be able to work independently and in a structured way, and take ownership of his or her PhD-project
Be able to collaborate within the research group and beyond
Document excellent communication skills in English (oral and in writing)
Desired personal skills
Flexible, organized, social, and open-minded
Remuneration and information
The position is placed in government pay scale position code 1017 PhD-Fellow, wage framework 20 (salary grade 36-62). PhD-Fellows are normally placed in pay grade 51 (NOK 443.900,-) on the Norwegian Government salary scale upon employment and follow ordinary meriting regulations.
Employment is conducted according to national guidelines for University and Technical College PhD scholars.
For further information, please contact:
Professor Finn-Arne Weltzien (group leader) E-mail: [email protected]; phone +47 95096015, or
Researcher Romain Fontaine (main supervisor) E-mail: [email protected]; phone +47 67232044
Information for PhD applicants and general Information to applicants
Application
To apply online for this vacancy, please click on the 'Apply for this job' button above. This will route you to the University's Web Recruitment System, where you will need to register an account (if you have not already) and log in before completing the online application form.
Application deadline: 31.05.2019
Applications should include (electronically) a letter of intent, curriculum vitae, full publication list, copies of degree certificates and transcripts of academic records (all certified), and a list of two persons who may act as references (with phone numbers and e-mail addresses). Publications should be included electronically within the application deadline.
The relevant NMBU Department may require further documentation, e.g. proof of English proficiency.
Printed material which cannot be sent electronically should be sent by surface mail to Norwegian University of Life Sciences, Department of Basic Sciences and Aquatic Medicine, P.O. Box 5003, NO-1432 Ås, within 31.05.2019. Please quote reference number (19/02217.)
If it is difficult to judge the applicant's contribution for publications with multiple authors, a short description of the applicant's contribution must be included.