Ledig stilling ved NMBU
PhD scholarship within applied quantitative ecology
Deadline: 01.08.2019
About the position
The Faculty of Environmental Sciences and Natural Resource Management (MINA) at the Norwegian University of Life Sciences (NMBU) has a vacant 3-year PhD–position related to spatial capture recapture analysis.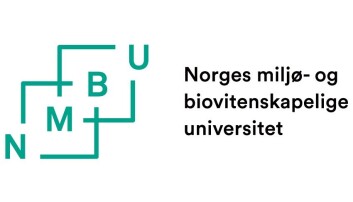 Norwegian University of Life Sciences
NMBU has a special responsibility for research and education that ensures the basis of life for future generations.

Sustainability is rooted in everything we do and we provide knowledge for life.

NMBU has 1700 employees and 5200 students and is organized in seven faculties. NMBU has a campus in Ås and in Oslo. In the autumn of 2020 we are co-located on Ås. Further information on NMBU is available at www.nmbu.no.



About MINA


NMBU comprises of 7 faculties, including the Faculty of Environmental Sciences and Natural Resource Management (MINA) where the vacant professorship is located. For more information:

https://www.nmbu.no/en/about-nmbu

The Faculty of Environmental Sciences and Natural Resource Management (MINA) has about 200 employees and undertakes teaching, research and dissemination within the fields of geology, soil science, environmental chemistry, forestry, ecology, natural resource management, renewable energy and nature based tourism. The faculty has ca. 600 students, and approximately 90 PhD-students. The employees of the faculty are significant participants in their respective fields of expertise, both nationally and internationally and have a high level of scientific production. For more information:

https://www.nmbu.no/en/faculty/mina
The PhD candidate to be hired will work primarily on project WildMap, funded by the Research Council of Norway. Project WildMap aims to cause a paradigm shift in how we quantify, understand, and communicate information about the status and future of wildlife populations. To do so, we are developing spatial capture-recapture models that allow us to map abundance, vital rates, and space-use characteristics of wildlife population. We are collaborating closely with the Norwegian Environment Agency and the Swedish Environmental Protection Agency. During the project, we use primarily genetic monitoring data on three large carnivores - wolverine, wolf, and brown bear - collected across Norway and Sweden over nearly 2 decades.
WildMap is an international collaboration of a team of researchers from Norway (Norwegian University of Life Sciences and Norwegian Institute for Nature Research), Sweden (Swedish University of Agricultural Sciences), France (Olivier Gimenez, University of Montpellier), and the USA (Perry De Valpine, University of California Berkeley and Andy Royle, USGS Patuxent Wildlife Research Center).
The project's main goals are to:
Overcome the computational barriers to large-scale mapping of population dynamics.
Identify general rules for efficient wildlife monitoring at the level of landscapes and populations.
Quantify spatio-temporal patterns in population dynamics and their drivers at multiple scales.
Generate spatially-explicit forecasts of wildlife population dynamics under alternative scenarios.
In a series of methodologically and conceptually connected studies, the PhD student, in collaboration with other members of the research team, will use spatially explicit capture-recapture models to address topics 2-4 listed above.
The preferred starting date for the positions will be November 1, 2019, but this is negotiable.
Main tasks
As part of the project, the PhD student is expected to:
Compile and work with large data sets (non-invasive genetic sampling and dead-recovery data)
Build hierarchical models to estimate ecological parameters.
Write articles for publication in peer-reviewed scientific journals.
Present research findings at scientific conferences.
Collaborate with other team members (master's students, researchers, postdocs).
Take compulsory PhD courses (30 ECTS credits)
Take part in exchanges with collaborators in the USA and France.
The successful candidate is expected to enter a plan for the progress of the work towards a PhD degree during the first months of the appointment, with a view to completing a doctorate within the PhD scholarship period.
Academic qualifications:
The successful applicant must meet the conditions defined for admission to a PhD programme at NMBU. The applicant must have an academically relevant education corresponding to a five-year Norwegian degree programme (where 120 credits are at master's degree level) in a relevant scientific area (e.g. ecology, wildlife biology, biometry). The applicant must have a documented strong academic background from previous studies, and be able to document proficiency in both written and oral English. For more detailed information on the admission criteria please see the PhD Regulations and the relevant PhD programme description.
Preferred candidates will also have several of the following:
Proven quantitative skills and, ideally, experience with both frequentist and Bayesian analysis.
Familiarity with hierarchical models and experience with spatial capture-recapture analysis.
Familiarity with the principals and methods of population dynamics.
Proficiency using the statistical programing language R and various R packages.
Experience working with large data sets.
Experience with GIS applications and spatial analysis.
Direct experience with the collection of ecological data in the field, including non-invasive monitoring data (non-invasive genetic sampling and/or camera trapping).
(Co)authored at least one article in a peer-reviewed journal.
Applicants will be evaluated according to the aforementioned criteria, based on information provided in the online application form and writing examples (published article, report, and or master's thesis) submitted with the application.
Personal skills:
Motivation to work as part of a dynamic and diverse team.
Strong willingness to work primarily analytically for the duration of the PhD project. There will be little or no field work.
Interest in learning and developing new quantitative methods.
Independence and self-motivation.
Remuneration and information
The position is placed in government pay scale position code 1017 PhD. Fellow, wage framework 20, alt. 7. PhD. Fellows are normally placed in pay grade 54 (NOK 479.600,-) on the Norwegian Government salary scale upon employment and follow ordinary meriting regulations.
Employment is conducted according to national guidelines for University and Technical College PhD scholars.
For further information, please contact:
Information for PhD applicants and general information to applicants
Application
To apply online for this vacancy, please click on the 'Apply for this job' button above. This will route you to the University's Web Recruitment System, where you will need to register an account (if you have not already) and log in before completing the online application form.
Application deadline: 1. August 2019.
Applications should include (electronically) a letter of intent, curriculum vitae, full publication list, copies of degree certificates and transcripts of academic records (all certified), and a list of two persons who may act as references (with phone numbers and e-mail addresses). Publications should be included electronically within the application deadline. The relevant NMBU Department may require further documentation, e.g. proof of English proficiency.
Printed material which cannot be sent electronically should be sent by surface mail to Norwegian University of Life Sciences, The Faculty of Environmental Sciences and Natural Resource Management (MINA), P.O. Box 5003, NO-1432 Ås, within 1. August 2019. Please quote reference number 19/02613.
If it is difficult to judge the applicant's contribution for publications with multiple authors, a short description of the applicant's contribution must be included.