Ledig stilling ved NMBU
PhD scholarship in Tropical Ecology & Conservation
Deadline: 29.05.2019
About the position
The Faculty of Environmental Sciences and Natural Resource Management (MINA) at the Norwegian University of Life Sciences (NMBU) has a vacant PhD position. The position is funded by MINA.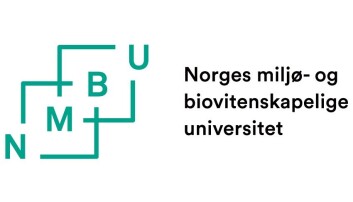 Norwegian University of Life Sciences
NMBU has a special responsibility for research and education that ensures the basis of life for future generations.

Sustainability is rooted in everything we do and we provide knowledge for life.

NMBU has 1700 employees and 5200 students and is organized in seven faculties. NMBU has a campus in Ås and in Oslo. In the autumn of 2020 we are co-located on Ås.

Further information on NMBU is available at www.nmbu.no.


About MINA


The Faculty of Environmental Sciences and Natural Resource Management (MINA) has about 200 employees and undertakes teaching, research and dissemination within the fields of geology, soil science, environmental chemistry, forestry, ecology, natural resource management, renewable energy, nature-based tourism. The faculty has ca. 600 students, and approximately 90 PhD-students.

The employees of the faculty are significant participants in their respective fields of expertise, both nationally and internationally and have a high level of scientific production.

We offer:
An academic institution with a strong focus on environmental sciences and dedication to professional development, dissemination and competence.
An interdisciplinary and inclusive environment that offers exciting research and development opportunities.
An attractive benefits package and welfare schemes.
Attractive combination of rural surrounding and proximity to Norway's capital city, Oslo.
Opportunities for outdoor activities with access to excellent hiking areas around Oslo and proximity to the Oslo fjord.
The project aims to investigate the degree to which (over)harvest of large-bodied terrestrial vertebrates is an anthropogenic driver of carbon stock change in structurally undisturbed Amazonian forests. To achieve the goal of the project, we will take advantage of a 50-year old basin-wide network of tree plots that predate modern human disturbances.
Re-sampling trees from a select set of forest plots across the Brazilian Amazon will allow us to examine changes in forest composition and aboveground biomass/carbon stocks over five decades.
By relating this to hunting pressure and other environmental gradients, we will detect the drivers of potential change. The direct impact of hunting on the terrestrial fauna will be quantified via metabarcoding analysis of DNA from carrion flies.
In addition, we will sample a whole range of other taxa from the selected localities across the entire Brazilian Amazon.
Main tasks
The PhD candidate will be ambitious and focus on the midsized to large (terrestrial and arboreal) forest vertebrates. Major tasks will include line-transect surveys, camera trapping, and analysis of bioacoustics data. There will also be an opportunity to relate large vertebrates and other key project components, including LiDAR measurements of forest profiles, a number of other environmental gradients, and use molecular (eDNA) data to examine the completeness of rapid biodiversity surveys.
The project will likely include:(1) implementation of convolution neutral networks for automated species detection using bioacoustics and camera trap data; and (2) making inferences about species responses to fine- to coarse-scale environmental gradients.
The successful candidate is expected to enter a plan for the progress of the work towards a PhD degree during the first months of the appointment, with a view to completing a doctorate within the PhD scholarship period.
Qualifications and skills
The successful applicant must meet the conditions defined for admission to a PhD programme at NMBU. The applicant must have an academically relevant education corresponding to a five-year Norwegian degree programme, where 120 credits are at master's degree level. The applicant must have a documented strong academic background from previous studies and be able to document proficiency in both written and oral English. For more detailed information on the admission criteria please see the PhD Regulations and the relevant PhD programme description.
Preferred candidates will have all or most of the following:
Research experience from tropical forest (highly desirable)
A demonstrated ability to work with remote sensing or statistical modelling in R, and a strong willingness to learn new techniques
Previous experience with the peer-review process
Previous experience with bioacoustics or camera-trap data acquisition (highly desirable)
Knowledge of Portuguese (desirable)
Documentation of good collaborative skills (ability to establish contacts, and cooperate with other institutions and persons)
Desired personal qualities:
Ability to work under very basic living conditions
Results-oriented, targeted and dedicated
Creative and accomplished in writing
Remuneration and information
The position is placed in government pay scale position code 1017 PhD Fellow, wage framework 20, salary grade 51-62. PhD Fellows are normally placed in pay grade 51 (NOK 449 400) on the Norwegian Government salary scale upon employment. The position follows ordinary meriting regulations.
Employment is conducted according to national guidelines for University and Technical College PhD scholars.
For further information, please contact:
Information to PhD applicants and general information to applicants
Application
To apply online for this vacancy, please click on the 'Apply for this job' button above. This will route you to the University's Web Recruitment System, where you will need to register an account (if you have not already) and log in before completing the online application form.
Applications should include (electronically) a letter of intent, curriculum vitae, full publication list, copies of degree certificates and transcripts of academic records (all certified), and a list of two persons who may act as references (with phone numbers and e-mail addresses). Publications should be included electronically within the application deadline.
The relevant NMBU department may require further documentation, e.g. proof of English proficiency.
Application deadline: May 29th 2019
Printed material which cannot be sent electronically should be sent by surface mail to Norwegian University of Life Sciences, Faculty of Environmental Sciences and Natural Resource Management (MINA), P.O. Box 5003, NO-1432 Ås, within 29.05.2019. Please quote reference number 19/02412
If it is difficult to judge the applicant's contribution for publications with multiple authors, a short description of the applicant's contribution must be included.