Ledig stilling ved NIVA
Three - year PhD - position: Effect - assessment of particles from road construction sites
Deadline: 30.08.2019
The Norwegian Institute for Water Research (NIVA) is an environmental research institute that works to monitor and protect our water resources. The section for Ecotoxicology performs research in ecotoxicology, microbiology, cell biology, biomarkers as well as chemical and environmental risk assessment. The PhD will study the effects and impact (risk) of particles from road construction sites on aquatic organisms (e.g. fish and crustaceans).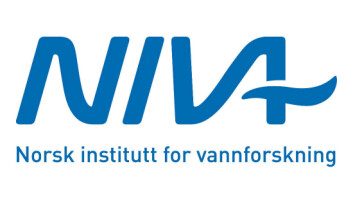 Norwegian Institute for Water Research
The Norwegian Institute for Water Research (NIVA) is Norway's leading institute for basic and applied research on marine and freshwaters. The institute's research comprises a wide array of environmental, climatic and resource-related fields. NIVA's world-class expertise is multidisciplinary with a broad scientific scope. We combine research, monitoring, evaluation, problem-solving and advisory services at international, national and local levels.

The NIVA group has approximately 340 employees. NIVA´s head office is in Oslo with regional offices in Bergen, Grimstad, Hamar, Copenhagen and China, a research station at Drøbak (Oslofjord), as well as subsidiaries in Tromsø and Chile.
Main task
You will work on a collaborative project funded by the Norwegian Public Roads Administration's (NPRA) E39 Coastal Highway Route programme (https://www.vegvesen.no/Vegprosjekter/ferjefriE39) and NIVA. The main task is to investigate the effects of particles from road and tunnelling construction sites on aquatic organisms. The project is multidisciplinary involving practical experimental work performing exposure studies using e.g. fish and crustacean and risk assessment. The objective of the project is to provide ecotoxicity data using a suite of bioassays, and to perform risk assessment of particles from different rock types and origin. The candidate will work mainly at NIVA but will collaborate with scientists from other institutions such as CERAD - Centre for Environmental Radioactivity, hosted by the Norwegian University of Life Sciences (www.nmbu.no/cerad) to achieve the objectives. The supervising group will consist of scientists from NIVA, CERAD and NPRA. The E39 Coastal Highway Route programme gives rise to unique new research opportunities and the establishment of strong professional communities. As an example, around 50 PhD studies or post-doc projects are currently in progress.
Formal requirements
You have a Master of Science degree in aquatic ecotoxicology, environmental chemistry or applied sciences relevant to studying the hazard and risk of particles from road construction and tunnelling sites on aquatic organisms. The candidate should have driving licence class B.
Experience
You can document experience in environmental research relevant for understanding hazard and risks associated with particles and/or other environmental stressors (e.g. metals). This includes exposure assessment, ecotoxicology, risk assessment and data treatment. Experiences from practical field and laboratory work are important. Your proven ability to clearly communicate results and write articles for peer-reviewed publication, are essential.
Personal
We are seeking an effective, systematic and independent person who likes to work in a dynamic working environment. The ability to communicate well with international colleagues will be emphasized. You must be open to new ideas and other perspectives, and should see differences as opportunities. Flexibility, tolerance and positive attitude, dedication and perseverance are crucial abilities, as is the ability to work with complex and challenging tasks.
It is also beneficial if you have good command of oral and written Norwegian (or other Scandinavian language).
NIVA offers
Challenging work tasks in a nationally leading research institution
To be a part of the E39 Coastal Highway Route programme and CERAD consortium
Head office centrally located at the Oslo Science Park near the University of Oslo.
Competitive conditions and salaries, pension plans and insurance benefits
Webcruiter ID: 4103462251

Contacts:
Sondre Meland (Senior Researcher), +47 970 37 586