Ledig stilling ved NILU
PhD fellowship (3 years) - ITN PERFORCE3
Deadline: 15.03.2020
PFAS and total organofluorine exposure over time and dietary predictors in two Norwegian cohorts
NILU is seeking a highly motivated PhD candidate to take part in a research project as one out of 15 positions offered within the ITN (Innovative Training Network) PERFORCE3 (PER and polyfluorinated alkyl substances (PFASs) towards the Future Of Research and its Communication in Europe).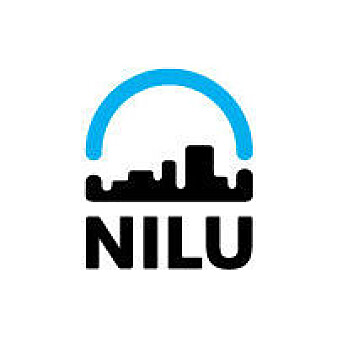 Norwegian Institute for Air Research
NILU – Norwegian Institute for Air Research (170 employees) aims to increase the understanding of processes and effects of climate change, of the composition of the atmosphere, of air quality and of hazardous substances. The institute holds a strong position both on the national and international level within its core fields of research.
The ITN PERFORCE3 is a Europe-wide multi-partner doctoral training programme in the field of PFASs contaminants funded by the European Union's Horizon 2020 research and innovation programme under its Marie Sklodowska-Curie Actions. The project aims at improving the understanding of these globally pervasive contaminants, find solutions for PFAS contamination problems and improve environmental and human health risk assessment frameworks and policies. Further information on ITN PERFORCE3 and on all available positions can be found at: www.perforce3-itn.eu
The specific objectives of this PhD position (Early Stage Research (ESR), project 8) are to improve the understanding of PFASs and the contribution of precursors in blood from men and women from Northern Norway with repeated blood samples, specifically:
To develop method for assessing legacy and alternative PFASs using the oxidizing organofluorine method in addition to total fluorine concentrations in human plasma.
To assess changes in human exposure from 1979-2015 and our ability to model these changes;
Assess dietary predictors of different fluorine fractions in northern Norwegian men and women.
These analyses will allow the description of the changes in exposure over the last three decades including relevant periods of changing legislation and PFAS content in products and industrial production. Total organic fluorine measurements will add information about additional stable PFAS candidates found in human blood over time.
As part of the PhD training the candidate will go on planned secondments to Stockholm University, Sweden for training on total organofluorine analysis (12 weeks) and to UFZ Leipzig, Germany (8 weeks). In addition the candidate will attend a number of network-wide training events and conferences.
The candidate will be located at the NILU offices at the Fram Centre in Tromsø. The position is available for a limited period of 3 years, affiliated to the Department for Environmental Chemistry (MILK) at NILU. The successful candidate is expected to start 1st of July 2020 and to carry out data analysis, chemical analysis, interpretation and publication of results in close collaboration with other project participants. Good communicative and collaborative skills across scientific disciplines and research institutes will be important.
Requirements to the applicants
Marie Sklodowska-Curie Actions encourage researcher mobility and, therefore, please note that strict eligibility criteria apply to all PhD positions within @PERFORCE3_ITN. Please check that you meet the eligibility criteria's and additional requirements at www.perforce3-itn.eu. In particular, that you are in the first four years (full-time equivalent research experience) of your research career and that you have not resided nor carried out your main activity (work, studies, etc.) in Norway for more than 12 months in the 3 years immediately before the appointment.
For this particular PhD position at NILU the applicant must have a Master's degree in Analytical Chemistry or Environmental Science, Health Sciences, Statistics or other equivalent education. Candidates with documented skills and experience with laboratory work, epidemiology, biomedical statistics will be prioritized.
The candidate has to fulfill the requirements for admission to the PhD research training programe at the Faculty of Department of Community Medicine, The Arctic University of Norway, Tromsø, Norway. Information about the application process for admission to the PhD programme, application form and regulations for the degree of Philosophiae Doctor (PhD) are available at the following address:
https://en.uit.no/om/enhet/artikkel?p_document_id=169998&p_dimension_id=88108&men=28713.
The ideal candidate would in addition be
Interested in and experienced with statistical analysis and chemical analysis of organic contaminants
Interest in scientific, regulatory, and popular scientific dissemination activities
Skilled in teamwork and able to work within in large research consortium
Strongly motivated for a future scientific career is
Excellent in both written and spoken English. This website states how English profiency shall be documented: https://www.samordnaopptak.no/info/english/language-requirements/
Motivated to pursue a PhD which requires independence and drive
We can offer:
Excellent research environment, infrastructure and resources
International, interdisciplinary and inter-sectoral mobility opportunities
Advanced research and transferable skills training (including project management, leadership, innovation and entrepreneurial skills)
Opportunity to build an extensive international professional network
Employment for 3-years, with an attractive salary package including living, mobility and (if applicable) family allowances in accordance with the Marie Sklodowska-Curie rules for Early Stage Researchers (ESRs)
More practical information for working and living in Norway can be found here: https://en.uit.no/om/internasjonalisering/portal?p_document_id=462863.
Application:
The application should be sent through www.finn.no, (FINN-code 167090841) as soon as possible and no later than the 15th of March 2020.
The application should include application letter, CV (summarizing education, positions and academic work – scientific publications), copies of educational certificates, transcript of records and letters of recommendation and the names and contact details of minimum 2 references (relation to candidate, e-mail and telephone number).
Foreign applicants are advised to attach an explanation of their University's grading system. Please remember that all documents should be in English or a Scandinavian language. Applications with documents missing will not be considered further. Original documentation may be requested. Please note that application documents will not be returned with exception of original publications.
Applications are welcome from citizens of any nationality (subject to eligibility criteria above and relevant immigration formalities). Recruitment within the ITN PERFORCE3 aims to fulfil the equal opportunity objectives of the Marie Sklodowska-Curie programme and hence applications are welcomed from applicants regardless of gender, nationality, ethnic origin, and from individuals wishing to resume research careers after a break.
Further details about NILU can be found at www.nilu.no. Informal enquiries about the available position can be directed to senior scientist Dorte Herzke.