Ledig stilling på Universitetet i Sørøst-Norge
PhD Research Fellow "Real-time estimation of the energy technologies mix limit for secure operation
Deadline: 03.12.2019
The [Faculty/Department] have a vacancy for a position as PhD Research Fellow "Real-time estimation of the energy technologies mix limit for secure operation
About the position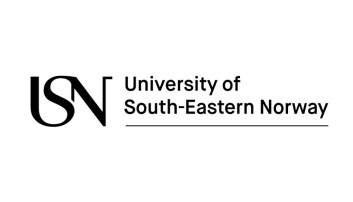 University of South-Eastern Norway
University of South-Eastern Norway has about 18 000 students and about 1500 employees. The university is organized in four faculties, with instruction and R&D activities on eight campuses.

The main profile of the university is to provide socially relevant education, geared towards specific professions, and adapted to the requirements of the workplace, as well as to produce applied research and development.
The Faculty of Technology, Natural Sciences and Maritime Sciences has a vacancy for a position as PhD Research Fellow in "Real-time estimation of the energy technologies mix limit for secure operation." From Mar. 1, 2020.
The position is attached to the Department of Electrical Engineering, Information Technology and Cybernetics and reports to the Head of Department. The place of employment is Porsgrunn, Norway.
About the PhD-project
The structural changes will challenge the operation and planning of the Nordic Power System (NPS) in the period leading up to 2025. The main changes relate to the following facts:
(i) reduction in the number and size of synchronous generation power units by closure of thermal power plants and decommission of nuclear power plants (Sweden),
(ii) increased penetration level of wind power in the NPS and
(iii) increased capacity of the interconnectors between the Nordic power system and other systems. The four Nordic TSOs -Svenska kraftnät, Statnett, Fingrid and Energinet.dk, have identified several challenges affecting in the future NPS; One of the crucial issues is maintaining a proper frequency quality and sufficient inertia in the NSP to ensure operational security.
In this direction, Nordic TSO has identified customised balancing services as a critical solution, focuses on:
(§1) robust remedial actions for handling low-inertia situations,
(§2) real-time estimation and a tool for forecasting inertia, and
(§3) develop cost-efficient long-term measures to ensure adequate inertia and system security.
(§1), and (§2), they are intrinsically related to short-term operational security.
This research proposal is looking (further than (§1) and (§2)) to answer the following research question:
Which proportions of synchronous generators, grid forming inverters and grid following inverters and responsive, flexible demand (also interfaced through PEC) can guarantee frequency stability? In case of ineffective response, what is the proportion that allows appropriate controlled islanding or even so the fastest restoration?
This research is looking into to create a novel methodology for real-time estimation of the technology mix (proportions of synchronous generators (SGs), grid forming inverters (GFCs) and grid following inverters, and responsive-flexible demand (also interfaced through PEC) can guarantee frequency stability.
The following specific objectives should be fulfilled:
(i) To create a methodology to effectively calculate the minimum share of technologies (synchronous and PEC-based) to guarantee short-term frequency stability.
(ii) To create an architecture and information model suitable for created methodology (i).
(iii) To carry out co-simulations and test using a laboratory-based system, to test and validate the most promising solution and provide project outcome.
Expected contributions of this PhD research includes (but not limited): a novel understanding of the boundary limits of using PEC-based technologies to ensure adequate levels of security to the system.
As part of the PhD-work, high quality scientific publications are important, and efficient writing and oral communication in English are therefore essential.
The research work will take place within research group Hydro Power, Transmission and Distribution (HPTD) at University of South-Eastern Norway, and under the umbrella of the research project "Flexible solution (software/hardware) to create artificial-intelligence in power systems: FlexAlps".
PhD Research Fellow will enrich of the experience of a supervisory team, including Professor Marta Molinas, Department of Engineering Cybernetics, Norwegian University of Science and Technology (NTNU) and Associate professor Jose Luis Rueda, Research group Stability, Control, and Optimization of the Intelligent Electrical Power Grids Section (IEPG-SCO) Delft University of Technology (TU-Delft), Netherlands.
The appointment is normally for a period of three years, without teaching duties. Appointment for a period of four years with 25% teaching duties may be possible, depending on the candidate's interests and the needs of the department.
Qualifications
Applicants to the PhD position must have a degree in Electrical Engineering, a Master's degree in Electrical Engineering with solid knowledge and demonstrable experience within one or several fields:
(i) Security assessment in power electronic dominated power systems (experience using meta-stochastic approaches is an asset)
(ii) Operation and stability of grid forming and grid following converters (experience in modelling and simulation is required)
(iii) Real-time modelling and co-simulation of power systems (experience programming and implementing complex dynamic models using FPGA in Hardware-in-the-Loop is desirable)
(iv) Artificial intelligence application in power system analysis; emphasis in deep learning and reinforced learning (desirable experience using TensorFlow or Keras or Caffe).
Qualified applicants must have an average grade of B or better.
In addition, applicants should have proficiency using simulations software or power systems specific tools (Matlab-Simulink; Python API for DIgSILENY PowerFactory), proficiency in probabilistic programming language for statistical inference (e.g. STAN using R, PyStan).
It is a requirement that the successful applicant is granted admission to the university's doctoral programme in Process, Energy and Automation Engineering.
Collaboration between staff members is an integrated part of the working atmosphere at the University of South-Eastern Norway. The candidate must be motivated, exhibit reflective thinking and demonstrate a proven ability to work as and supervised researcher but also effectively within a team.
Personal suitability for the position will be emphasized.
Excellent command of oral and written English is required.
Experience with publishing journal papers is desired.
We offer
A professionally stimulating working environment.
Good opportunities to develop your career and your academic skills
Excellent social environment
Attractive welfare benefits in the State Pension Plan
Opportunity for physical activities within working hours
Salary
PhD Research Fellow (code 1017): NOK 479 600 a year. Further promotion will be based on service in the position. In special cases, employment in code 1378 may be considered. Salary NOK 479600 – 600 200 a year. A statutory contribution will be made from the employee's salary to the state pension plan.
Other information
Appointment to the position will be carried out by The Appointments Board for PhD Research Fellows. An expert assessment of applicants will be carried out. Short-listed candidates will be called in for interviews and must be prepared to present and discuss their projects.
The successful applicant must comply with the laws, regulations and agreements that apply to the position.
As an equal opportunities employer, we welcome applicants from all sections of the community regardless of gender, ethnicity, disability, sexual orientation and transgender status. All appointments are made on merit.
There are few women employed in research positions at the Department, and consequently, women are especially encouraged to apply.
According to the Norwegian Freedom of Information act § 25 2 paragraph, information about the applicant may be included in the public applicant list, even though the applicant has requested non-disclosure. The applicant will be informed if his/her request has been declined.
Contact information
For further information concerning the position, please contact:
Professor Francisco Gonzalez-Longatt (mail: [email protected], phone: +47 31 00 85 22) at Faculty of Technology, Natural Sciences and Maritime Sciences, Department of Electrical Engineering, Information Technology and Cybernetics (EIK)
How to apply
The University of South-Eastern Norway uses online applications. We, therefore, ask applicants to register their application and CV online by clicking on the "Send application" link to the right. The application must include the following documents:
Certified diplomas and certificates from university college/university
Digital copy of the Master's thesis
A 5-page (maximum) project description on how you would further develop the modelling tool, and how you would prioritise the work
List of scientific publications indicating your original contribution in the best four.
Three academic references (full contact information must be provided)
Please note that all documents must be translated into English by an authorised translator.