Ledig stilling ved UNIS
Technical research assistent (80%)
Deadline: 20.10.2019
Technical research assistent (80%) at the University Centre in Svalbard (UNIS) to develope digital field tools and support educational research
About the position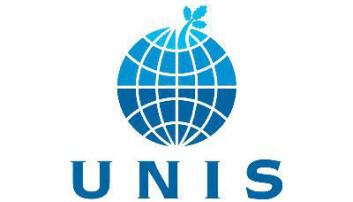 University Centre in Svalbard
UNIS is a stateowned limited company with five of Norway's universities represented on the board. UNIS is located in a modern working environment in Longyearbyen, Svalbard, and is well equipped with both technical and scientific equipment and laboratories. The institution has an infrastructure for both marine and terrestrial field, lab and experimental research. The studies at UNIS are marketed internationally and all classes are offered in English.

Approximately half of the staff and students are from abroad.

Longyearbyen is located in Svalbard, in the midst of a varied and beautiful Arctic nature with good opportunities for outdoor activities. Longyearbyen is a modern town with approx. 2200 inhabitants and has a good service offering including kindergartens, swimming / sports hall and a varied association, sports and cultural life.
The University Centre in Svalbard, UNIS, is seeking candidates for a project position for a fixed period of 2.5 years as Technical research assistant (80%) within the field of higher education research and development, with focus on development of digital tools to improve and assess field-based education. The position is currently 80%, but an extension of the position to a full-time position (100%) can be considered.
The University Centre in Svalbard (UNIS) is the world's northernmost higher education institution, located in Longyearbyen at 78º N. UNIS function as an high-arctic campus for all Universities in Norway, and offers high quality courses at the undergraduate, graduate and postgraduate level in Arctic Biology, Arctic Geology, Arctic Geophysics and Arctic Technology. The student body consists of approximately 50% national and 50% international students and English is the working language at UNIS.
UNIS has strong focus on educational quality, and the Arctic Biology Department (AB) has since 2014 been partner in a Centre of Excellent Education (SFU, http://www.bioceed.no), whereas the Arctic Geology (AG) and Arctic Geophysics Departments (AGF) are partners in iEarth, a national consortium currently working towards achieving SFU status.
Description of the vacant position
The position is affiliated with a 3 year project to promote course alignment in field teaching (FieldPass), and funded by the Norwegian Agency for International Cooperation and Quality Enhancement in Higher Education (DIKU). The project is coordinated by UNIS, with the Department of Education (HERU) and the Department of Biology (BIO) at the University of Bergen (UiB) as partners. The main activites in FieldPass will be at UNIS.
The candidate will work together with a cross-disciplinary project group coordinated by the AB department, UNIS, with members from four different scientific disciplines (biology, geology, geophysics, and pedagogy), and from Academic Affairs (administrative support), and IT service (technical support).
We seek to appoint a Technical research assistant to support the development and provision of digital learning tools such as virtual field guides and virtual reality (VR) technology within the FieldPass project. The candidate is also expected to provide research support in the FieldPass project, in particular with data collection used to research the effect of new educational tools and assessment methods.
The successful candidate can look forward to getting involved in the research, development and maintenance of innovative digital tools that support changing pedagogies and the needs of our staff and students to maximize learning outcomes of field-based education.
Qualifications and personal qualities:
Higher education in IT, media, engineering, science or a similarly relevant field.
Previous experience with developing VR tools or similar digital tools is required.
Previous experience in research or educational support is advantageous.
Previous experience with coding (e.g. Phyton, web coding), GIS, digital outcrop building (AGIsoft or similar) are advantageous.
Comprehensive knowledge of the Norwegian higher educational systems is advantageous.
Applicants must be able to work independently and in a structured manner, and demonstrate good collaborative skills.
Applicants must be creative team players with an innovative and problem solving attitude.
Applicants must be proficient in both written and oral English and Norwegian.
Motivation and personal suitability will be emphasized.
Employment conditions
The employment contract is for 2.5 years. All salaries are set in accordance with the Norwegian government's University salary scale. Based on qualifications the successful candiate will be placed in position code 1085 principal engineer or 1087 head engineer. Employment as principal engineer is normally remunerated with a minimum gross salary from NOK 421 300 to NOK 470 900 per year for a full time position. The position as head engineer, is normally remunerated with a minimum gross salary from NOK 464 400 to NOK 523 800 per year in a full time position. In special cases a higher salary step can be considered. The salaries are depending on experience/seniority. As a resident in Svalbard an annual allowance of NOK 34 560 (Svalbardtillegg) will be added to the salary. A Social Security contribution of 2 per cent, to the Norwegian Public Service Pension Fund, will be deducted from the salary. Income tax on Svalbard is 8 per cent, plus 8.2 per cent toward National Insurance coverage. UNIS offers a membership in the Norwegian Public Pension Fund.
The successful candidate is expected to live and work in Longyearbyen, Svalbard where UNIS will provide favorable arrangements for employee rent assisted housing. UNIS will cover passage journey and moving expenses when relocating to Longyearbyen, holiday grants, five weeks' of vacation per year and flexible working hours. Longyearbyen is a modern and family oriented society that provides schools at all levels and state subsidized day care centers for children. The town offers a wide range of sports and cultural activities for residents of all ages. To read more about life in Longyearbyen, please visit www.lokalstyre.no/
Selection and appointment
A committee appointed by the Managing director of UNIS will evaluate the qualifications of the applicants, and invite the highest ranked person(s) for an interview. The appointment will be made by the Director of UNIS based on the recommendation from the committee.
Application
Inquiries about this position may be directed to:
Ass. Prof. Pernille Bronken Eidesen, Department of Arctic Biology, Project coordinator, phone: +47 79023343, e-mail: [email protected]
Petter Sele, Head Engineer – IT section, phone: +47 79 02 33 84, e-mail: [email protected]
Ass. Prof. Lena Håkansson, Department of Arctic Geology, project partner, phone, +47 79023346, e-mail: [email protected]
The application, submitted electronically in www.jobbnorge.no, must include:
Letter of motivation
CV (including a complete overview of education, professional training and professional work)
Education, pedagogic or teaching certificates
relevant certificates/references
Portfolio of developmental work relevant for the project
The application and appendices with certified translations into English or a Scandinavian language must be uploaded in Jobbnorge.
Deadline for applications is 20.10.2019.
You can request to have your application kept from public access cf. the open files act § 25. The request must be explained. UNIS will determine if the application will be kept from public access or not, based on the explanation and the regulations from the open files act. If the application will not be accepted, the candidate will be contacted.