Ledig stilling ved UNIS
Professor or Associate Professor in Remote Sensing of the Cryosphere
Deadline: 20.01.2020
General
The department of Geophysics at UNIS seeks candidates for a full time, permanent position as Professor or Associate Professor in Remote Sensing of the Cryosphere. Currently the department constitutes 4 professors, 4 associate professors, 3 post-doctoral research fellows, 5 PhD students, and 10 Adjunct Professors (10 or 20% positions).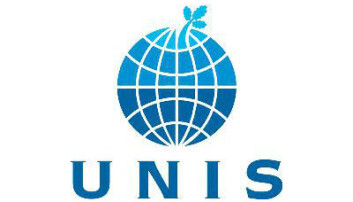 UNIS
UNIS is the world's northernmost educational institution, located in Longyearbyen. UNIS has technical and scientific equipment, laboratories and infrastructure well suited for teaching and research in Arctic natural science and technology for sea, land and atmosphere.

The disciplines include Arctic Biology, - Geophysics, - Geology and - Technology. All courses are taught in English, and about half of the staff and students are from abroad. UNIS is a state-owned corporation.
The research within the department is currently focused into two groups; Air-Cryosphere-Sea Interactions (ACSI), and Space Physics. The announced position is within the ACSI group.
Description of the vacant position
We seek candidates for a permanent position as Professor or Associate Professor in Remote Sensing of the Cryosphere. The successful candidate will have a strong background in remote sensing with special focus towards earth observation of the cryosphere. The position will add expertise to the department within remote sensing of glaciers, ice sheets, snow cover and sea ice. The successful candidate must have some experience in conducting fieldwork in Arctic conditions, and is expected to work closely with the physical and chemical oceanographers and meteorologists in the department. Warmer ocean water around Svalbard, in combination with the overall atmospheric warming, has led to retreat of Svalbard's tidewater glaciers, loss of sea ice and more variable snow cover. Research and education within air-ice-ocean interaction processes will be strengthened through a permanent position in remote sensing of the cryosphere by combining remote sensed data with in situ time series in the atmosphere, on the ice and in the ocean systems.
Applicants for the position must be able to document their qualifications as Full or Associate Professor. To be considered for the position of Associate Professor a Ph.D. in an appropriate field, or its equivalent, is the minimum requirement. Professor qualifications must be documented as UNIS does not evaluate applicants for professorships.
Arctic fieldwork experience is desired due to the strong fieldwork focus at UNIS, where research and teaching involve year-round field activities. Knowledge and experience from the Norwegian university sector is an advantage.
Selection and appointment
A scientific committee will evaluate the applications. Based on the report, an interview committee will invite the top ranked person(s) for an interview and a trial lecture. The appointment will be made by the Board, based on the recommendation from the committees and an appointment committee. As UNIS would like to increase the percentage of females in academic positions, women are especially invited to apply.
Please include the following documents to the online application form:
an extensive CV including a full list of publications & previously held grants
education, pedagogic or teaching certificates (including a list of previously supervised graduate and PhD students, where applicable)
five publications (authored or co-authored by the candidate) that you want to have evaluated for consideration for appointment to this position
The committee could ask for further documentation or copies of parts or the complete scientific production described by the applicants.
UNIS offers
At the time, sixty percent of the working time of full-time faculty at UNIS is reserved for research and professional development. In addition, staff is required to be involved in teaching, administration and be willing to contribute to the development of UNIS in a more general sense.
UNIS offers:
Free arrival passage for you and your family, and relocation expenses associated with initiation of the engagement
Annual holiday travel grant, in accordance with current regulations
Membership in the Norwegian Public Pension Fund
Favorable conditions for sabbatical leave
Possibility for rental housing
Salary
All salaries are set in accordance with the Norwegian government's University salary scale. The position as professor follows code 1013, and is normally remunerated with a minimum gross salary from NOK 627 000 to NOK 813 400 per annum. The position as associate professor follows code 1011, and is normally remunerated with a minimum gross salary from NOK 523 200 to NOK 640 200 per annum. In special cases a higher salary step can be considered.
The salaries are depending on experience/seniority. As resident of Svalbard, an annual allowance of NOK 34 560 (Svalbardtillegg) will be added to staff salaries. A social Security contribution of 2 per cent to the Norwegian Public Service Pension Fund will be deducted from the salary. Income tax on Svalbard is 8 per cent, plus 8.2 per cent toward National Insurance coverage.
Contact information
Inquiries about this position may be directed to:
Deadline for applications is 20. January 2020.
Please apply online on www.jobbnorge.no
You can request to have your application kept from public access cf. the open files act § 25. The request must be explained. UNIS will determine if the application will be kept from public access or not, based on the explanation and the regulations from the open files act. If the application will not be accepted, the candidate will be contacted.