LEDIG STILLING VED HØGSKOLEN I INNLANDET
Postdoctoral Scholar in Mathematics Education (second announcement)
Deadline: 10.08.2021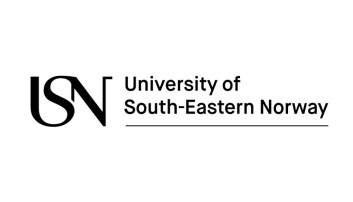 University of South-Eastern Norway
The University of South-Eastern Norway, USN, is one of Norway's largest higher education institutions, with around 18,000 students and 1,900 employees across eight different campuses.

We offer studies, research and knowledge dissemination, all targeting various professions and working life and with a high level of quality internationally. Our goal as a University is to create value both for the individual student and for business and commerce, the public sector and society in general. We achieve this by utilising the best tools we have: education and research.

USN is a University with a strong social commitment where studies and working life are integrated. At USN, we focus on practice-relevant, profession-oriented and applied research and education.

The students shall benefit from innovative educational methods and challenging studies closely associated with society's requirements and needs. They will learn how to adapt to a society and working life that is constantly changing. The University shall meet major social challenges with knowledge and expertise, helping to promote practical solutions, structural changes and new ways of thinking. USN's academic activities shall be embodied by a clear dedication to the UN's sustainable development goals. The University aims to realise this main profile in close cooperation with society and working life.

For more information on USN, please go to www.usn.no
The Faculty of Humanities, Sports and Educational Science have a vacancy for a temporary position as Postdoctoral Scholar in Mathematics Education (second announcement)
About the position
The Faculty of Humanities, Sports and Educational Science have a temporary vacancy for one to two positions as a Postdoctoral Scholar in mathematics education. The appointment is for a term of three years, either in 100 % or 75 % position.
The position is associated with the Department of Mathematics and Science Education and reports to the Head of Department. The place of employment is campus Vestfold.
About the project
MIM (Mathematics Education in Indigenous and Migrational Contexts: Storylines, Cultures and Strength-Based Pedagogies) will investigate educational challenges in mathematics education in times of societal change and human migration. MIM will promote education responsive to diverse classrooms by constituting an arena for students' and teachers' voices to be heard and, through participatory research developing and evaluating strengthening pedagogies, pedagogies that move away from cultural-deficit explanations and instead promote achievement for all students.
MIM addresses how different languages and cultures may support or challenge mathematics learning, especially among students who identify with a group that has been documented as having extra challenges in mathematics. This is in addition to the high number of all students who report disliking or even hating the subject. The challenges in such contexts are local but reflect global trends.
We know that tensions in education are intensified by language and cultural differences in times of heavy migration. Classrooms with a high number of students from different migration waves, historically homogeneous communities with newcomers in their schools for the first time, and schools with Indigenous endangered languages are contexts that have been described in research, society and media as problematic due to race, gender, culture and religion, hence impacting all students. MIM's participatory research will address these important challenges in mathematics classrooms.
The main objective of the research project is to develop new scientific knowledge about how mathematics education may contribute to equity and social justice, and vice versa. At the heart of the research are students' and teachers' storylines (narratives) regarding languages and cultures and how they may hinder, challenge and/or support learning. Through juxtaposing different contexts, we will further understand students' and teachers' experiences and hence explore pedagogical possibilities—within Norway and then connecting with parallel research in Canada and the USA.
MIM is to be situated historically and draws on and further examines research-based pedagogies that have been shown to have a positive impact on groups who have been marginalized by policies and practices in educational contexts. This will be done in partnership with the peoples and communities whom the work is supposed to benefit. MIM has all of these characteristics and will contribute to mathematics education research with empirical, theoretical, methodological and practical results.
Qualifications
Applicants must have either a Norwegian doctorate or equivalent education from abroad.
Applicants must document research competence and scientific production within one or more of the following fields:
Mathematics education. Applicants with a PhD in mathematics education will be privileged if the doctorate is relevant for MIM.
Work amongst indigenous people or migrants; and/or in multilingual, multicultural or multireligious school contexts
Participatory research methodologies
Positioning theory or a specifically discursive approach to identity
The applicant must have completed the PhD degree no later than the application deadline for the position. The applicant's total scientific production, with emphasis on quality and relevance to MiM, will be assessed.
The applicant must show evidence of fluency in a Scandinavian language and English. Knowledge or fluency in a Scandinavian Indigenous language and/or culture or a language and/or culture of migration will be regarded positively. Mathematics teaching experience and knowledge of Norwegian schools and school systems will be seen positively.
The staff at the Faculty work within subject teams to a large extent, and the candidate must be motivated to share his or her knowledge and cooperate with other staff. The candidate must be willing to take initiative and follow through on tasks (both those identified by other project team members and ones identified by the postdoc). Personal suitability for the position will be emphasized. In addition; documented abilities to organize and keep track of data; having a propensity to read/listen to various perspectives; being creative with pedagogies and practices, as well as with research methodologies will be regarded positive.
We offer
Exciting and educational academic environment with stimulating work.
Good opportunities for competence and career development.
Inclusive work environment with dedicated colleagues.
Good pension scheme and favourable terms in the Norwegian Public Service Pension Fund.
Employee benefits, including opportunity to exercise during working hours.
Salary
The position as postdoctoral fellow (postdoktor) (position code 1352): LT 62-72 (NOK 563,900 – 677,600) per year.
Salary grade according to seniority and competence. Statutory amounts for the Norwegian Public Service Pension Fund will be deducted from salary.
The person appointed must comply with the laws, regulations and agreements that apply at any given time to the post.
Other information
The appointing body is the appointments committee for teaching and research posts at the University of South-Eastern Norway. An expert committee will assess the applications. Based on the committee's recommendations, relevant applicants will be invited to an interview and must be prepared to present and discuss their research experiences, their specific interests within the MIM research project, their wishes, possible future contributions etc.
The person appointed must comply with the laws, regulations and agreements that apply at any given time to the post.
According to its human resources policy, the University of South-Eastern Norway targets a balanced gender composition and aims to recruit persons with a background as an immigrant.
The University contributes to the Inkluderingsdugnaden (a voluntary scheme to promote inclusion), and it is our aim that our employees, to the fullest extent possible, shall reflect the diversity of the general population. We therefore also encourage qualified applicants with disabilities to apply for the post. The University will facilitate the workplace for employees with disabilities.
Pursuant to section 25, 2nd paragraph of the Freedom of Information Act, information on the applicant may be disclosed even if the applicant has requested not be included on the list of applicants. Applicants will be notified if such requests are not allowed.
requested non-disclosure. The applicant will be informed if his/her request has been declined.
Contact information
For more information about the position, please contact:
For questions regarding the recruitment process, please contact:
How to apply
The University of South-Eastern Norway makes use of online application management. Applicants to the post must register their application and CV with enclosures online via the Jobbnorge recruitment portal.
The following documents shall be attached to the online application:
1. Certified diplomas and certificates from university college/university
2. Links to the PhD thesis and if relevant also to the Master's thesis
3. A 3-page (maximum, excluding references) description in English detailing a) how the applicant's prior (teaching and research) experiences will be an asset for the MIM-project, b) how the applicant sees him/herself contributing to the MIM-group c) the applicant's specific research interests within the MIM-project.
4. All scientific publications and a list of these5. Three references (with contact information)
Please note that all documents must be in a Scandinavian language or in English. Any translations must be certified.
Click here to read more about the recruitment process for scientific posts at the University of South-Eastern Norway.
Each applicant is responsible for ensuring that the requested documentation has been uploaded with the application within the application deadline!