LEDIG STILLING PÅ UNIVERSITETET I SØRØST-NORGE
Postdoctoral Fellow in Applied Micro- and Nanosystem
Deadline: 11.08.2021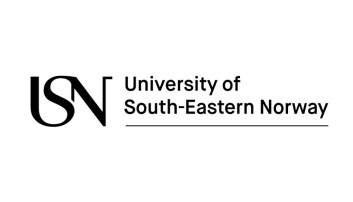 University of South-Eastern Norway
The University of South-Eastern Norway, USN, is one of Norway's largest higher education institutions, with around 18,000 students and 1,900 employees across eight different campuses.

We offer studies, research and knowledge dissemination, all targeting various professions and working life and with a high level of quality internationally. Our goal as a University is to create value both for the individual student and for business and commerce, the public sector and society in general. We achieve this by utilising the best tools we have: education and research.

USN is a University with a strong social commitment where studies and working life are integrated. At USN, we focus on practice-relevant, profession-oriented and applied research and education.

The students shall benefit from innovative educational methods and challenging studies closely associated with society's requirements and needs.

They will learn how to adapt to a society and working life that is constantly changing. The University shall meet major social challenges with knowledge and expertise, helping to promote practical solutions, structural changes and new ways of thinking. USN's academic activities shall be embodied by a clear dedication to the UN's sustainable development goals. The University aims to realise this main profile in close cooperation with society and working life.

For more information on USN, please go to www.usn.no
The Faculty of Technology, Natural Sciences and Maritime Sciences have a vacancy for a temporary position as Postdoctoral Fellow in Applied Micro- and Nanosystem - The interaction of photosensitive proteins microfabricated sensor arrays
About the position
The Faculty of Technology, Natural Sciences and Maritime Sciences has a vacancy for a temporary position as Postdoctoral Fellow.
A postdoctoral researcher position is available in the BioMEMS group at the Department of Microsystems at the University of South-Eastern Norway (USN). The position is within a collaborative project "The interaction of photosensitive proteins with microfabricated sensor arrays", acronym "PhotoSense", led by Prof. Erik Johannessen. The project is funded by the Research Council of Norway. The candidate will become a part of an internationally recognised research environment that combines MEMS devices with biology.
The candidate will report to the Head of Department.
About the PhD-project
The research position aim to conduct groundbreaking research into the behaviour of photoactive proteins for retinal implants. The focus will be on making ordered arrays of bacteriorhodopsin and to record the charge redistribution and subsequent translocation of protons using microsensors. The research position will focus on the following fields: (i) building a robotic dip coater for making ordered arrays; (ii) AFM analysis of the electrostatic properties of the proteins; (iii) integrate the protein arrays with a microsensor chip; (iv) design photomasks for selective stimulation of the protein array; (v) real time processing and analysis of the generated data using LabView or a suitable DAQ package.
For further information you can among others refer to these publications from the project partners:
J. Greco et al. (2017) "Pixel characterization of a protein-based retinal implant using a microfabricated sensor array". International Journal of High Speed Electronics and Systems; Volume 26.(3) p. 1-20
P. Häfliger et al. (2016) "Combined optical and chemical asynchronous event pixel array". Proceedings of the IEEE International Symposium on Circuits and Systems; Volume 2016-July. p. 317-320
The "PhotoSense" project is scheduled to start in July 2021 and is a collaboration between the University of South-Eastern Norway, the University of Oslo, and the University of Connecticut.
The appointment is for a period of three years. The position does not include teaching duties.
Qualifications
We are looking for a postdoctoral candidate with expertise in microdevice fabrication for integration with photosensitive proteins and measurements in a liquid environment. Experience with work on microsensors such as the ion selective field effect transistor (ISFET) will be emphasized. Moreover, work on sensor array systems and signal acquisition from such arrays involving DAQ tools. Skills involving microfabrication, the use of cleanroom equipment and analysis tools such as the AFM will be essential. Skills in the use of microcontrollers for the design and use of lab instruments will be an advantage.
Applicants must have been awarded a Doctorate degree or equivalent higher education by the time of appointment. Proficiency in English (good written and oral communication skills) is a prerequisite. However, knowledge of Norwegian will be an advantage.
The candidate should be:
motivated and able to engage in interdisciplinary collaboration;
have good communication and networking skills;
a team player, able to convert meeting minutes into action;
Proactive and forthcoming, and able to work independently.
Personal suitability for the position will be emphasized.
We offer
A professionally stimulating working environment.
Good opportunities to develop your career and your academic skills
A good social environment
Attractive welfare benefits in the State Pension Plan
Salary
Postdoctoral fellow (post doctor) (code 1352): NOK 508 800 – 650 200 a year, depending on seniority. A statutory contribution will be made from the employee's salary to the state pension plan.
Other information
The Academic Appointments Board is responsible for appointments to all academic positions at the University of South-Eastern Norway. An expert assessment of applicants will be carried out. Short-listed candidates will be called in for interviews.
The successful applicant must comply with the laws, regulations and agreements that apply to the position. As an equal opportunities employer, we welcome applicants from all sections of the community regardless of gender, ethnicity, disability, sexual orientation and transgender status. All appointments are made on merit.
According to the Norwegian Freedom of Information act § 25-2, information about the applicant may be included in the public applicant list, even though the applicant has requested non-disclosure. The applicant will be informed if his/her request has been declined.
Contact information
For more information about the position, please contact:
For questions regarding the recruitment process, please contact:
How to apply
University of South-Eastern Norway uses online applications. We therefore ask applicants to register their application and CV online by clicking on the "Send application" link to the right.
The application must include the following documents:
Certified diplomas and grade transcripts/certificates from university college/university
A description of how your background and skills will be used to conduct research in the fields of the "PhotoSense" project in order to reach its goals.
Any scientific publications and a list of these
4.Three references (contact information)
Please note that all documents must be in a Scandinavian language or in English. Any translations must be certified.
The application will be assessed on the basis of the attached documentation as requested above. Each applicant is responsible for ensuring that the required documentation has been uploaded with the application deadline.
The University has been awarded a Charter & Code certificate by the European Commission, and is entitled to use the HR Excellence in Research (HRS4R) logo. The University is also a member of the EURAXESS network, which contributes to good working conditions for mobile researchers.