LEDIG STILLING VED UNIVERSITETET I BERGEN
Postdoctoral Research Fellow position at the Department of Social Anthropology
Deadline: 04.01.2024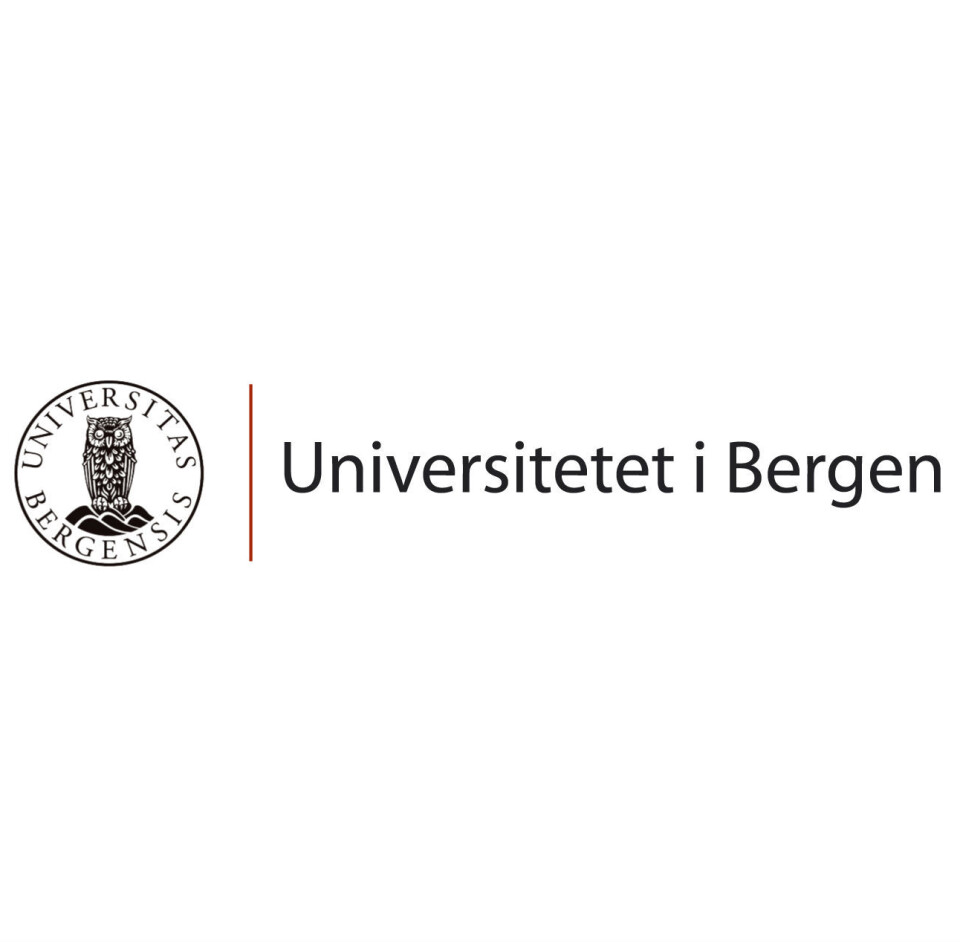 University of Bergen
The University of Bergen is a renowned educational and research institution, organised into seven faculties and approximately 54 institutes and academic centres. Campus is located in the centre of Bergen with university areas at Nygårdshøyden, Haukeland, Marineholmen, Møllendalsveien and Årstad.

There are seven departments at Faculty of Social Sciences. Read more about the faculty and departments.
UiB - Knowledge that shapes society
Through robust and close interaction with the world around us – globally, nationally and locally – we shall be instrumental in building a society based on knowledge, skills and attitudes.
Do you want to take part in shaping the future?
Postdoctoral Research Fellow position at the Department of Social Anthropology
There is a vacancy for a 3-year postdoctoral position at the Department of Social Anthropology, University of Bergen. The position is connected to the research project 'Contested Knowledges in and through Asylum Litigation (ASYKNOW)' funded by a European Research Council Starting Grant.
About the project/work tasks:
ASYKNOW will develop new conceptual tools for understanding the role of expert knowledge in asylum governance by investigating the ways in which knowledge about asylum seekers and migration is mobilized, contested, and constituted through asylum litigation. The project combines an ethnography of legal processes with legal archaeology.
The postdoc is expected to work closely with the project leader to conduct a legal archaeology study of selected court cases in the Scandinavian context. Legal archaeology focuses on the legal journey of a case and examines it in its socio-historical context. The candidate is also expected to contribute to the development of the overall project in terms of comparison, integration and dissemination of knowledge. Applicants are strongly advised to familiarize themselves with the project description of ASYKNOW. This can be obtained by contacting the project leader Marry-Anne Karlsen, Associate Professor in social anthropology, University of Bergen, at marry-anne.karlsen@uib.no
Qualifications and personal qualities:
The applicant must hold a Norwegian PhD or an equivalent degree within social anthropology, law, or a closely related discipline, or must have submitted his/her doctoral thesis for assessment prior to the application deadline. It is a condition of employment that the PhD has been awarded.
Experience from the field of migration or legal anthropology is an advantage for the position.
The applicant should be able to work both independently and collaboratively as part of a research team.
The applicant must be proficient in both written and oral English and a Scandinavian language.
Potential candidates will be invited to an interview.
About the position of postdoctoral research fellow:
The position of postdoctoral research fellow is a fixed-term appointment with the primary objective of qualifying the appointee for work in top academic positions. The fixed-term period for this position is 3 year(s). Individuals may not be hired for more than one fixed-term period as a postdoctoral research fellow at the same institution.
We can offer:
A good and professionally challenging working environment.
Gross annual salary as researcher, code 1109, of NOK 615 700,- (pay grade 63 according to the state salary scale). For particularly highly qualified applicants, a higher salary may be considered. Further promotions are made according to length of service.
Enrolment in the Norwegian Public Service Pension Fund
Good welfare benefits
Your application must include:
An account of the applicant's research interests and motivation for applying for the position.
The names and contact information for two reference persons. One of these must be the main advisor from the PhD programme.
CV
Transcripts and diplomas and official confirmation that the doctoral thesis has been submitted.
Relevant certificates/references.
List of any works of a scientific nature (publication list).
Publications/academic works the applicant wishes to be considered (max 3)
The application and appendices with certified translations into English or a Scandinavian language must be uploaded at Jobbnorge.
The closing date is 4 January, 2024.
The application has to be marked with: 23/8453.
Applications sent by e-mail will not be evaluated.
General information:
Detailed information about the position can be obtained by contacting:
Marry-Anne Karlsen at marry-anne.karlsen@uib.no
Practical questions about the application process should be directed to: Bodil Hægland at bodil.hagland@uib.no
The state labour force shall reflect the diversity of Norwegian society to the greatest extent possible. People with immigrant backgrounds and people with disabilities are encouraged to apply for the position.
The University of Bergen applies the principle of public access to information when recruiting staff for academic positions.
Information about applicants may be made public even if the applicant has asked not to be named on the list of persons who have applied. The applicant must be notified if the request to be omitted is not met.
Further information about our employment process can be found here.