LEDIG STILLING VED UNIVERSITETET I BERGEN
Postdoctoral research fellow - Department of Clinical Science (100% position)
Deadline: 19.08.2021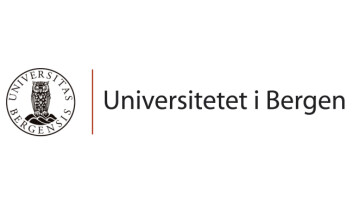 University of Bergen
The University of Bergen is a renowned educational and research institution, organised into seven faculties and approximately 54 institutes and academic centres. Campus is located in the centre of Bergen with university areas at Nygårdshøyden, Haukeland, Marineholmen, Møllendalsveien and Årstad.

There are five departments and seven centres at Faculty of Medicine.
UiB - Knowledge that shapes society
Through robust and close interaction with the world around us – globally, nationally and locally – we shall be instrumental in building a society based on knowledge, skills and attitudes.
Do you want to take part in shaping the future?
Postdoctoral Research Fellow
At the Faculty of Medicine, Department of Clinical Science, a full-time (100 %) position as Postdoctoral Research Fellow is available for a period of three (3) years. The position is part of the project "Bioinformatics for Proteogenomics", financed by the Norwegian Research Council.
About the project/work tasks:
Our young and rapidly growing research team applies data science and bioinformatics to improve the handling of metabolic diseases. This project explores the state of protein networks relative to patients' genetic profiles for application in precision medicine.
In collaboration with the other members of the team, the candidate will be in charge of designing proteogenomics assays to detect rare forms of pediatric diabetes. The research fellow will be given the opportunity to supervise students, a prominent position on research publications, and receive active mentoring for the development of their career.
The project will be jointly led by Dr. Alisa K. Manning at the Massachussetts General Hospital and Harvard Medical School. The candidate will be located at the Center for Diabetes Research (uib.no/en/diabetes) at the Children and Youth Hospital in Bergen, Norway; and will conduct regular research stays at the Manning Lab (manning-lab.info) in Boston, Massachusetts, USA.
Qualifications and personal qualities:
The applicant must hold a Norwegian PhD or an equivalent degree within a data-oriented scientific field (e.g. Biostatistics, Bioinformatics, Data Science) or have the doctoral thesis submitted prior to the application deadline. It is a condition of employment that the PhD has been awarded at the latest within the 8th of January 2022.
The applicant must
demonstrate interest for the research project
have solid computer science, mathematics, and biomedical knowledge, and be eager to expand their knowledge in these fields with application in the clinics
be skilled with the handling of large and complex data, and proficient in one programming language
be able to work independently in a structured manner, willing to constantly learn and challenge themselves, and demonstrate good collaborative skills and team spirit
be fluent in both written and oral English
Applicants are especially encouraged to apply if they
want to make a difference for patients
want to conduct an international career in healthcare research and development
are unsure whether they are suited but feel that they can bring something unique and positive
For the application to be processed, the candidate must be affiliated with a different research environment than they were in when they did their PhD.
About the position of postdoctoral research fellow:
The position of postdoctoral research fellow is a fixed-term appointment with the primary objective of qualifying the appointee for work in top academic positions. Postdoctoral fellowships are fixed term positions. You can not be employed as a postdoctoral fellow for more than one fixed term period at the same institution. Also, you cannot be employed in a postdoctoral position if you have previously held this type of position at a different institution in the region.
Upon appointment, applicants must submit a project proposal for the qualifying work including a work schedule. It is a requirement that the project is completed in the course of the period of employment.
The employee may be assigned required duties in the form of teaching and similar work at the department.
We can offer:
exciting development opportunities as part of your role in a strong professional environment
salary level 62 (code 1352/pay framework 24.6) at present NOK 555 800 gross p.a., with a degree in Medicine or Dentistry level 63 (code 1352/pay framework 24.7) at present NOK 566 700, with a medical specialization level 65 (code 1352/pay framework 24.9) at present NOK 586 500, gross p.a. on the government salary scale. Further promotion will be after service seniority in the position
enrolment in the Norwegian Public Service Pension Fund
good welfare benefits
Your application must include:
a brief account of the applicant's research interests and motivation for applying for the position
transcripts and diplomas (applicants with education from other countries than Norway must enclose witnessed diplomas in both the original language and authorized translations) and documentation of submitted doctoral thesis
complete list of publications
publications (pdf) it is important that each of the scholarly works on which the committee should place special emphasis, is attached in its entirety
two referees (name and contact information)
The application and appendices with certified translations into English or a Scandinavian language must be uploaded at Jobbnorge.
General information:
For further information please contact:
The state labour force shall reflect the diversity of Norwegian society to the greatest extent possible. People with immigrant backgrounds and people with disabilities are encouraged to apply for the position.
The University of Bergen applies the principle of public access to information when recruiting staff for academic positions.
Information about applicants may be made public even if the applicant has asked not to be named on the list of persons who have applied. The applicant must be notified if the request to be omitted is not met.
Further information about our employment process can be found here.