LEDIG STILLING VED UNIS
Postdoc fellowship in Arctic Marine Biology
Deadline: 01.02.2021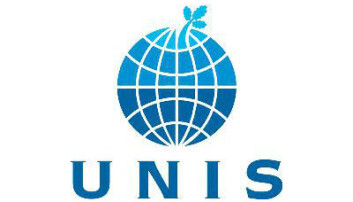 UNIS
UNIS is the world's northernmost educational institution, located in Longyearbyen. UNIS has technical and scientific equipment, laboratories and infrastructure for teaching and research in Arctic natural science and technology for sea, land and atmosphere. The disciplines include Arctic Biology, - Geophysics, - Geology and - Technology. All teaching is in English, and about half of the staff and students is from abroad. UNIS is a state-owned corporation.


Longyearbyen is located in Svalbard, in the midst of a varied and beautiful Arctic nature with good opportunities for outdoor activities.
Longyearbyen is a modern town with approx. 2200 inhabitants and has a good service offering including kindergartens, swimming / sports hall and a varied association, sports and cultural life.
About the department
The department of Arctic Biology at UNIS is seeking candidates for a full-time, 2-years position as postdoc in Arctic marine biology. Currently the department constitutes 3 professors, 3 associate professors, 4 PhD students, 3 postdocs/researchers, 8 adjunct professors and 2 technical/administrative staff.
The department conducts research and education in Arctic marine and terrestrial biology, and currently provides 22 courses on bachelor, master and PhD level. The department focuses on an integrated approach to Arctic biology, within the research topics Climate change biology, Seasonal ecology and Spatio-temporal dynamics of species and systems. Additional information about the department can be found at www.unis.no
Description of the vacant position
The advertised postdoc position is in the field of marine biology, specifically in marine biodiversity in fjord regions in Svalbard. The postdoc will mainly focus on the structuring, modelling and publication of long-term marine data series, including data on microbial and zooplankton biodiversity. The position is funded by the 4-years EU project FACE-IT, "The future of Arctic coastal ecosystems – Identifying transitions in fjord systems and adjacent coastal areas" started in Nov. 2020. The EU project aims to identify and quantify key drivers and cascading effects of biodiversity caused by climatic changes. Seagoing field work under harsh conditions may be part of the research as well as short research visits with national and international collaborators.
The postdoc will be based at the Department of Arctic Biology at UNIS in Longyearbyen. The candidate will work with team members and PhD students from UNIS and other Norwegian and international institutions in the FACE-IT project.
Qualifications and personal qualities
Applicants must hold a PhD degree or the equivalent in a relevant field, such as marine biology and biodiversity.
Applicants must be able to work with complex data series, including structuring and modelling of marine time series.
A good knowledge of analytical and statistical methods is needed.
Applicants must be capable of carrying out field work, and experience in marine polar field sampling is advantageous.
Authorship or co-authorship of scientific publications in relevant field will be emphasized, and a good international scientific network is desirable.
Prior work experience in a multidisciplinary research team setting is beneficial.
Applicants must be able to work independently, in a structured manner, and to contribute positively to the international multidisciplinary team work of FACE IT.
Applicants must be proficient in both written and oral English.
Strong motivation and personal suitability will be emphasized. To allow assessment of this, a statement of personal and scientific interest in taking a postdoc (max 2 pages) must be included in the application.
Employment conditions
The total duration of the PhD position is 2 years.
All salaries are set in accordance with the Norwegian government's University salary scale. A postdoc position starts at a gross salary of NOK 525 600,- annually. As a Svalbard resident, an annual allowance of NOK 34 560 (Svalbardtillegg) will be added to the salary. A Social Security contribution of 2 per cent, to the Norwegian Public Service Pension Fund, will be deducted from the salary. Income tax on Svalbard is 8%, plus 8,2% toward National Insurance coverage. UNIS offers a membership in the Norwegian Public Pension Fund.
Application
Inquiries about this position may be directed to:
Professor Børge Damsgård (UNIS), phone: +47 93003314, email: [email protected], or
Head of Department Ass. Prof. Anna Vader (UNIS), phone: +47 79023359, email: [email protected]
The application, submitted electronically in www.jobbnorge.no, must include:
Letter of motivation, personal and scientific interest (max 2 pages).
CV (including a complete overview of education, professional training and collaboration, professional work and publications).
Name and contact information for three referees.
Transcripts and diplomas showing completion of educational degrees.
Relevant certificate.
Copy of up to 5 central peer review publications you have authored or co-authored.
The application and appendices with certified translations into English or a Scandinavian language must be uploaded in Jobbnorge.
Selection and appointment
A committee appointed will evaluate the qualifications of the applicants, and invite the highest ranked person(s) for an interview. The appointment will be made by the Director of UNIS based on the recommendation from the committee.