LEDIG STILLING VED SIMULA
Postdoc in Concrete Cryptology
Deadline: 30.04.2021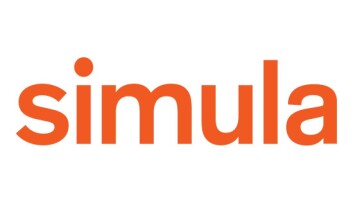 Simula UiB
Simula UiB AS is a research center owned by Simula Research Laboratory AS and the University of Bergen (UiB).

Simula UiB has a close collaboration with leading universities in Norway and abroad, both in terms of research and education of Master and PhD students. Simula UiB aims to increase the security expertise in Norway through research and education in cryptography and information theory and facilitates extended research stays abroad. Since 2001, scientific evaluations conducted by the Research Council of Norway have repeatedly placed Simula at the forefront of international research in ICT.

Simula Research Laboratory AS is a publicly owned research lab located at Fornebu, just outside of Oslo, Norway. Simula's mission is to solve important and fundamental problems of science and engineering, with the main goal of benefiting and advancing society. We do this by concentrating on five select research areas in ICT and performing excellent research, by developing our people, and by spinning out applicable results into profitable startups.

Learn more about working at Simula:
Careers at Simula

Norway is famous for its outdoor scenery, with gorgeous fjords, waterfalls and mountain ranges. Our office is located in downtown Bergen, a beautiful city named as the gateway to the fjords. Moreover, Norway is a safe and peaceful country with a thriving economy, offering a high standard of living and all the benefits of a social-democratic welfare state, such as social security and universal public healthcare.

Learn more about Norway: Official travel guide to Norway
In the department of Cryptography at Simula UiB, we are now seeking a Postdoc in the project Concrete Cryptology for a period of up to three years.
Project description
Cryptology forms the backbone of modern digital security. While in theory it is known how to make secure cryptosystems that are asymptotically secure, a considerable gap with practice is demonstrated time and again by breaks of practical, implemented cryptosystems, deployed as part of a larger security ecosystem.
The project "concrete cryptology" aims to provide concrete and meaningful security guarantees from low-level implementation to high-level deployment. Our focus here is on algorithmic aspects of side-channel attacks, as well as integrating security claims regarding side-channel resistance into the context of the larger cryptosystem. Our aim is to provide research that is practically relevant, for instance by exploiting access to Simula's HPC resources to evaluate novel attacks.
The postdoc will have considerable freedom in selecting specific problems to work on within the larger scope of the project.
Candidate Profile
We are looking for interested candidates who have completed, or are about to complete, a PhD degree in cryptology or a suitably related relevant field. We expect an excellent academic track record and will be looking for publications in the relevant venues (CHES, Cosade, etc.). Previous experience with the analysis of practical side-channel attacks is an advantage, but a lack of such experience may be compensated for by a demonstrated ability to learn advanced topics in related areas. We are looking for a curious and creative mind.
The candidates will have to demonstrate an excellent level of spoken and written English, possess good interpersonal and communication skills, and show the willingness to work as part of an international team. Simula UiB is an equal opportunity employer, and women are particularly encouraged to apply.
Simula UiB offers
Excellent opportunities for performing high quality research, as part of a highly competent and motivated team of international researchers and engineers;
An informal and inclusive international working environment - where master students, PhDs, Postdocs and other researchers work closely together;
Generous support for travel and opportunities to build international networks, through established collaboration with industry, exchange programs and research visits with other universities, and funding to attend conferences.
A competitive salary. Starting salary from NOK 535 200
Numerous benefits: access to company cabin, BabyBonus arrangements, sponsored social events, generous equipment budgets (e.g., computer, phone and subscription), comprehensive travel/health insurance policy, etc.
Relocation assistance: accommodation, visas, complimentary Norwegian language courses, etc.
Wellness and work-life balance. Our employees' health and well-being is a priority and we encourage them to make use of our flexible work arrangements to help balance their work and home lives efficiently.
Application Requirements
Interested applicants are requested to submit the following:
Curriculum vitae: summarise your educational background, working experience (in particular, any relevant academic or industrial work), list of scientific publications, etc
Cover letter: outline your motivation for applying, relevant experience and qualifications, research interests and how/why you are qualified for the position
Other: transcripts from Bachelor and Master degrees; a (draft) copy of PhD thesis
Contact information of two or three references, including the PhD supervisor
Application deadline: 30 April 2021
Applications will be screened continuously and a decision will be made as soon as we find the right candidate.
Contact
Simula Research Laboratory uses Semac´s background check in our recruitment process.
According to the Norwegian Freedom and Information Act (Offentleglova) information about the applicant may be included in the public applicant list, also in cases where the applicant has requested non-disclosure.