LEDIG STILLING PÅ UNIVERSITETET I SØRØST-NORGE
PhD Research Fellow in visualisation techniques using virtual / augmented reality in industrial / real
Deadline: 20.
12.

2020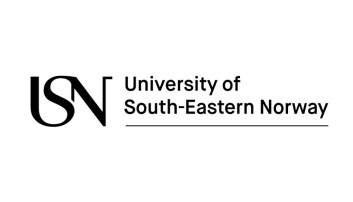 University of South-Eastern Norway
The University of South-Eastern Norway, USN, is one of Norway's largest higher education institutions, with around 18,000 students and 1,900 employees across eight different campuses.We offer studies, research and knowledge dissemination, all targeting various professions and working life and with a high level of quality internationally. Our goal as a University is to create value both for the individual student and for business and commerce, the public sector and society in general. We achieve this by utilising the best tools we have: education and research.

USN is a University with a strong social commitment where studies and working life are integrated. At USN, we focus on practice-relevant, profession-oriented and applied research and education.

The students shall benefit from innovative educational methods and challenging studies closely associated with society's requirements and needs. They will learn how to adapt to a society and working life that is constantly changing. The University shall meet major social challenges with knowledge and expertise, helping to promote practical solutions, structural changes and new ways of thinking. USN's academic activities shall be embodied by a clear dedication to the UN's sustainable development goals. The University aims to realise this main profile in close cooperation with society and working life.

For more information on USN, please go to www.usn.no
The Faculty of Technology, Natural Sciences and Maritime Sciences at the University of South-Eastern Norway (USN) has a vacancy for one full-time position as PhD Research Fellow in visualisation techniques using virtual/augmented reality in industrial/real
About the position
The Faculty of Technology, Natural Sciences and Maritime Sciences at the University of South-Eastern Norway (USN) has a vacancy for one full-time position as PhD Research Fellow at the Department of Science and Industry systems(IRI) and reports to the Head of the Department. The place of employment is at the USN, Campus Kongsberg.
The appointment is for a period of three years. In relevant cases, the period can be set to 4 years. It is a requirement that the successful applicant is granted admission to the University's Doctoral Programme in one of the faculty's PhD programs within three months from the commencement date. Date of commencement is set to 15 February 2021; earlier date is possible by agreement.
About the PhD-project
The project, in cooperation with Indra Navia as, is looking into next generation air traffic control, that will deal with both current air traffic and also the emerging field of drone traffic control. The PhD candidate will investigate the interplay of participants and technical tools in next generation automated control. The work will be part of IRI and Indra's vision for novel research-based approaches to VR or holographic display systems for control centres. The candidate is also expected to collaborate with other PhD projects in formulating research design, data collection and other related dissemination activities.
The PhD project must address the research objectives of the broader project and the applicants are encouraged to submit a 5-page proposal with their application, see more details under "How to apply". The position involves close collaboration with scientists working at the Faculty of Technology, Natural Sciences and Maritime Sciences.
Information about the position
Over the last few years there has begun a digitalisation and an accelerating access to data from various sources for the use in air traffic control. The work of air traffic controller is however still very similar to what control towers used to be long time ago. One of the main reasons for this is the requirements within data integrity, safety, and security in the aviation industry. With the increasing use of drones for commercial applications and the need to keep them in control and regulated the work of air traffic control will increase significantly in the coming years. The PhD position in connected to the project that are looking into next generation traffic control
The use of VR/AR and/or holographic display systems will be a fundamental tool to provide realistic setups both for runtime environment and for training of air/road/ship traffic controllers. It is necessary for next generation traffic controllers to take advantage of the methods and equipment for visualisation and the amount of information that can be presented based on the data that are available in this new era of digitalization. One of the novelties in such a system will be the opportunity to both train new operators on the equipment that are to be used in a day to day operation, while at the same time have the opportunity to combine data from multiple sources combined into a decision support system aiding the operator in the daily operation.
Research is needed to investigate how the use of virtual reality, head gear and or holographic projectors, in combination with the physical simulators can result in improved efficiency. This project will be based on comparative, qualitative studies of the use of various techniques, with focus on visualisation of important data/scenarios in both normal running conditions and in emergencies. Development of models, methods and tools for various activities, assessment, training, feedback and performance measures will be essential deliverables in the PhD project.
Qualifications
Applicants to the PhD position are expected to have a Computer Science background. The applicant must have a Master's degree (120 ECTS) or equivalent higher education qualifications in a relevant field with an average grade B or better from the Master degree, in addition to a grade B or better of the final master project. The applicants must have gained their Master's degree within date of commencement. Relevant fields of expertise could be either within Computer Science, Computer Engineering, or Software Engineering. Other qualifications may also be considered. Teaching experience will be considered an advantage.
Applicants must master written and oral English. Applicants with Scandinavian language may be preferred. Experience in research activities and peer reviewed publications will be considered as an advantage.
In addition to formal qualifications, the candidate must have a personal motivation for research, ability to work independently and focused ability to work in multidisciplinary and multicultural teams. The candidate should have the competence, willingness and interest in learning the relevant areas to the PhD projects and associated areas. Cooperation between staff members is an integrated part of the working atmosphere at the University of South-Eastern Norway.
Personal suitability for the position will be emphasized. The candidate must be motivated and demonstrate a proven ability to work effectively within a team and in a collegiate manner to formulate and realize common objectives. The candidate must be motivated to share his or her knowledge and to collaborate closely within the department and research group.
We offer
A stimulating and growing research environment, with good opportunities to develop your career and your academic skills
A good social environment
Attractive welfare benefits in the State Pension Plan
Opportunity for physical activities within working hours
Salary
A statutory co Salary
PhD Research Fellow (code 1017): NOK 482 200 a year. Further promotion will be based on time served in the position. In special cases, employment in code 1378 (NOK 482 200 – 618 600 a year) may be considered.
Intribution will be made from the employee's salary to the state pension plan.
Other information
Appointment to the position will be carried out by The Appointments Board for PhD Research Fellows. An expert assessment of applicants will be carried out. Short-listed candidates will be called in for interviews and must be prepared to present and discuss their projects.
The successful applicant must comply with the laws, regulations and agreements that apply to the position.
As an equal opportunities employer we welcome applicants from all sections of the community regardless of gender, ethnicity, disability, sexual orientation and transgender status. All appointments are made on merit.
According to the Norwegian Freedom of Information act § 25 2 paragraph, information about the applicant may be included in the public applicant list, even though the applicant has requested non-disclosure. The applicant will be informed if his/her request has been declined.
Contact information
For further information concerning the position please contact Head of Department Olaf Hallan Graven, (+47 9585 1010) E-mail: [email protected] Department of Science and Industry systems, USN.
For questions regarding the recruitment process, please contact: Senior Executive Officer Ruth Helen Haugerud, email: [email protected]
How to apply
The University of South-Eastern Norway makes use of online application management. Applicants to the post must register their application and CV with enclosures online via the Jobbnorge recruitment portal by clicking on the link on the right-hand side – "Søk stillingen" (Apply for the post).
The following documents shall be attached to the online application:
Certified diplomas and certificates from university college/university
Master's thesis
A 5-page (maximum) project description
Any scientific publications and a list of these
Three references (contact information)
Please note that all documents must be in a Scandinavian language or in English. Any translations must be certified.
Each applicant is responsible for ensuring that the required documentation has been uploaded with the application.
The University has been awarded a Charter & Code certificate by the European Commission, and is entitled to use the HR Excellence in Research (HRS4R) logo. The University is also a member of the EURAXESS network, which contributes to good working conditions for mobile researchers.