LEDIG STILLING PÅ UNIVERSITETET I SØRØST-NORGE
PhD Research Fellow in Bioelectrochemistry
Deadline: 29.11.2020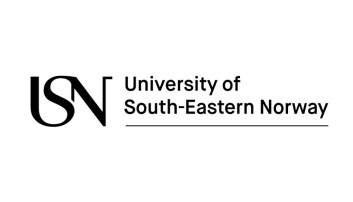 The Faculty of Technology, Natural Sciences, and Maritime Sciences/Department of Process, Energy, and Environmental Technology have a vacancy for a position as PhD Research Fellow in Bioelectrochemistry
About the position
The Faculty of Technology, Natural Sciences, and Maritime Sciences has a vacancy for a Ph.D. Research Fellow in Bioelectrochemistry at the Department of Process, Energy, and Environmental Technology from 04.01.2021.
University of South-Eastern Norway
The University of South-Eastern Norway, USN, is one of Norway's largest higher education institutions, with around 18,000 students and 1,900 employees across eight different campuses.

We offer studies, research and knowledge dissemination, all targeting various professions and working life and with a high level of quality internationally. Our goal as a University is to create value both for the individual student and for business and commerce, the public sector and society in general. We achieve this by utilising the best tools we have: education and research.

USN is a University with a strong social commitment where studies and working life are integrated. At USN, we focus on practice-relevant, profession-oriented and applied research and education.

The students shall benefit from innovative educational methods and challenging studies closely associated with society's requirements and needs. They will learn how to adapt to a society and working life that is constantly changing. The University shall meet major social challenges with knowledge and expertise, helping to promote practical solutions, structural changes and new ways of thinking. USN's academic activities shall be embodied by a clear dedication to the UN's sustainable development goals. The University aims to realise this main profile in close cooperation with society and working life.

For more information on USN, please go to www.usn.no
The position is attached to the Department of Process, Energy, and Environmental Technology, and reports to the Head of Department, Professor Lars-Erik Øi.
The place of employment is Porsgrunn, Norway.
About the PhD-project
The doctoral research-fellow will be involved in a research project funded by the University of Southeast Norway – "Climate and Energy." It will be part of the Ph.D. program in Process, Energy, and Automation Engineering.
This project will deal with bioelectrochemical mediated biogas upgrading. The Ph.D. candidate will closely collaborate with faculty members from the Department of Process, Energy, and Environmental Technology. She or He will be involved in the design, operation, and optimization of bioelectrochemical reactors. The candidate will assist other partners in constructing and integrating the studied electrode solution into an engineering system prototype for CO2 reduction.
The Ph.D. work includes: Setting up laboratory-scale batch and continuous flow experiments, investigating operational conditions, and reactor designs. The research consists of work to define critical parameters and development of methods to study the performance of such reactors, including mathematical modeling. The position requires theoretical and practical skills and laboratory experience.
Qualifications
Applicants to the Ph.D. position must have a Master's degree or equivalent higher education qualifications in Chemical Engineering, Process Technology, or equivalent. An average grade B or better from Master's degree, in addition to grade B or better on the final master thesis project, is required. The applicant must have gained the degree within the commencement date. It is a requirement that the successful applicant is granted admission to the university's doctoral program in Process, Energy, and Automation Engineering. Admission to the doctoral program is a condition for appointment as a research fellow.
Faculty researchers work within-subject teams to a large extent, and the candidate must be motivated to share his or her knowledge and cooperate. Therefore, personal suitability for the position will be emphasized.
Requirements:
A Master's degree in Chemical Engineering or Process /Material Technology.
Have knowledge and experience in chemical processes, mass balance analysis, kinetics, bioreactors design and operation, and bioelectrochemistry.
Laboratory experience regarding safety routines, chemical analysis, and instrumentation (GC).
Relevant mathematical modeling insight and experience.
Track record of scientific publication is a strong advantage.
The appointment is for three years. The position does not include teaching duties.
We offer
A professionally stimulating working environment.
Good opportunities to develop your career and your academic skills.
A good social environment.
Attractive welfare benefits in the State Pension Plan.
Opportunity for physical activities within working hours
Salary
Ph.D. Research Fellow (stillingskode 1017): NOK 482 200 i året (LT 54). Further promotion will be based on service in the position. In special cases, employment in code 1378 may be considered. Salary NOK 458 900 – 618 600 (LT 51-68).
A statutory contribution will be made from the employee's salary to the state pension plan.
Other information
The Academic Appointments Board is responsible for appointments to academic positions at University College of Southeast Norway. An expert assessment of applicants will be carried out. Short-listed candidates will be called in for interviews and must be prepared to present and discuss their projects.
The successful applicant must comply with the laws, regulations, and agreements that apply to the position.
It is an aim of personnel policy that the University of Southeast Norway's academic staff should reflect the general population's composition. Therefore, it is a personnel policy objective to achieve a balanced age and gender composition on the faculty and recruit people from ethnic minority backgrounds. People from ethnic minority backgrounds are encouraged to apply for the position.
According to the Norwegian Freedom of Information act § 25 2 paragraph, the applicant's information may be included in the public applicant list, even though the applicant has requested non-disclosure. The applicant will be informed if his/her request has been declined.
Contact information
For further information concerning the position, please contact:
Associate Professor Carlos Dinamarca ([email protected], phone: +47-35575245) at the Department of Process, Energy and Environmental Technology, Porsgrunn, Norway
For questions regarding the recruitment process, please contact: HR, Ruth Helen Haugerud, email: [email protected]
How to apply
University College of Southeast Norway uses online applications. Therefore, we ask applicants to register their application and CV online by clicking on the "Send application" link to the right.

The application must include the following documents:
Certified diplomas, certificates, and grades transcripts from university college/university.
Master's thesis.
A 1-page project description.
Scientific publications or presentations and a list of these.
Three references (contact information)
Please note that all submitted documents need to be translated into English or a Scandinavian language by an authorized translator.
Each applicant is responsible for ensuring that the required documentation has been uploaded with the application.
The University has been awarded a Charter & Code certificate by the European Commission, and is entitled to use the HR Excellence in Research (HRS4R) logo. The University is also a member of the EURAXESS network, which contributes to good working conditions for mobile researchers.