Ledig stilling på Universitetet i Sørøst-Norge
Doctoral research fellow in operation and management of autonomous ships
Deadline: 11.11.2019
The Faculty of Technology, Natural Science and Maritime Sciences have a vacancy for a position as Doctoral research fellow in operation and management of autonomous ships
About the position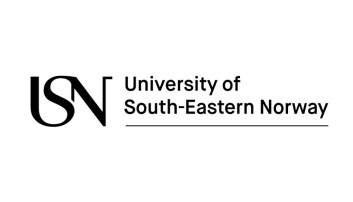 University of South-Eastern Norway
University of South-Eastern Norway has about 18 000 students and about 1500 employees. The university is organized in four faculties, with instruction and R&D activities on eight campuses.

The main profile of the university is to provide socially relevant education, geared towards specific professions, and adapted to the requirements of the workplace, as well as to produce applied research and development.
The Faculty of Technology, Natural Science and Maritime Sciences has a vacancy for a position as PhD Research Fellow in operation and management of autonomous ships from 01.01.2020.
The position is located at the Department of Maritime Sciences and reports to the Head of Department. The place of employment is Campus Vestfold.
The PhD-fellow will work within the Autostrip project which is funded by the Norwegain Research Council, program FORREGION pillar 2 "Kapasitetsløft" and supported by the counties Buskerud, Telemark and Vestfold.
The need for knowledge of autonomous systems in maritime operations is increasing and USN wishes through this project to meet this challenge and be at the forefront of this technological and organizational change and innovation. Autonomous and unmanned vessel utlise complex systems that embed digitalitsation and automation, and rely on societal interaction for cost effective safety and security management of maritime transport chains and systems, innovation in general and holistic models are needed in order to provide an understanding and address critical interactions of such socio-technical systems. The goal of this project is to investigate and document the innovation challenges and opportunities, to conceptualize and analyze management systems for optimization of maritime operative autonoumous systems, linked to safety, security and economical/cost effecitve criteria.The Doctoral Research Fellow will work within a dynamic, multidiciplinary project environment.
About the PhD-project
For further information about the project please visit: https://autostrip.forregion.no
The appointment is for a term of four years with 25% departmental duties, mainly teaching and supervision at the master program in maritime management.
Qualifications
Applicants to the PhD position must have a Master's degree or equivalent higher education qualifications in maritime management, maritime engineering, industrial management or equivalent with grade B or better. Applicants must have an excellent command of written and spoken English.
Admission to the doctoral programme in Nautical Operation is a condition for appointment as a research fellow.
Co-operation between staff menbers is an integrated part of the working atmosphere at the University of South-eastern Norway. The candidate must be motivated and demonstrate a proven ability to work effectively within a team and in a collegiate manner to formulate and realise common objectives.
The candidate should have competency and interest in following areas: shipping operations, performance measurement, autonomous systems, maritime logistics, legal aspects and industrial management. In term of technical competence, experience of system modelling and simulation, computational tools (e.g. P/Python/MatLab) and knowledge of research design and research methods are expected.
In addition to formal qulifications, the candidate must have a personal motivation for research, ability to work independently and focused, ability to work in multidisciplinary and multiculture teams. Personal suitability for the position will be emphasized. Working experience in the maritime industry is an advantage.
We offer
A professional stimulating working environment
Good opportunities to develop your career and academic skills
A good social environment
Attractive welfare benefits in the State Pension Plan
Opportunity for physical activities within working hours
Salary
PhD Research Fellow (code 1017): NOK 479 600 a year. Further promotion will be based on time served in the position.
In special cases, employment in code 1378 (NOK 456 400 – 615 900 a year) may be considered.
A statutory contribution to the state pension plan will be deducted from the employee's salary.
Other information
The Academic Appointments Board is responsible for appointments to academic positions at University of South-eastern Norway. An expert assessment of applicants will be carried out. Short-listed candidates will be called in for interviews and must be prepared to present and discuss their projects.
The successful applicant must comply with the laws, regulations and agreements that apply at any given time to the post.
As an equal opportunities employer, we welcome applicants from all sections of the community regardless of gender, ethnicity, disability, sexual oritentation and transgender status. All appointments are made on merit.
Pursuant to section 25, 2nd paragraph of the Freedom of Information Act, information on the applicant may be disclosed even if the applicant has requested not be included on the list of applicants. Applicants will be notified if such requests are not allowed.
Contact information
For more information about the position, please contact:
Head of Department of Maritime Operations: Anne Kari Botnmark, phone: +47 31 00 90 22 / +47 993 77 872 or
Professor Halvor Schøyen, phone: +47 31 00 94 11
For questions regarding the recruitment process, please contact:
How to apply
The University of South-Eastern Norway makes use of online application management. Applicants to the post must register their application and CV with enclosures online via the Jobbnorge recruitment portal by clicking on the link on the right-hand side – "Søk stillingen" (Apply for the post).
The following documents shall be attached to the online application:
Cover letter stating your motivation in the project and relevant competencies
CV, summarizing education, experience and other qulifying activities
A copy of your Master's thesis
Certified copies of educational certificates (Master's and Bachelor's). This year's Master's student must send a temporary transcript of records and final Certificate when achieved.
A complete list of publications (if any)
Three references (contact information)
Please note that all documents must be in a Scandinavian language or in English. Any translations must be certified.
Each applicant is responsible for ensuring that the required documentation has been uploaded with the application.