Ledig stilling på Universitetet i Sørøst-Norge
Doctoral fellowship in Opto-electrochemical materials and sensor for saliva screening
Deadline: 22.03.2020
The Department of Microsystems have a vacancy for a position as Doctoral fellowship in Opto-electrochemical materials and sensor for saliva screening
About the position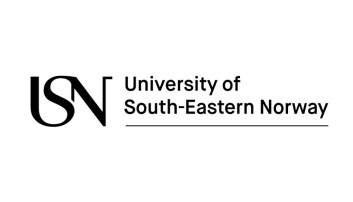 University of South-Eastern Norway
University of South-Eastern Norway has about 18 000 students and about 1500 employees. The university is organized in four faculties, with instruction and R&D activities on eight campuses. The main profile of the university is to provide socially relevant education,
geared towards specific professions, and adapted to the requirements of the workplace, as well as to produce applied research and development.
The Faculty of Technology, Natural Sciences and Maritime Sciences has a vacancy for a position as PhD Research Fellow in Opto-electrochemical materials and sensors for saliva screening from 01.03.2020.
The position is located at the Department of Microsystems and reports to the Head of Department. The place of employment is Campus Vestfold.
The PhD-fellow will be included in the researcher group Oslofjordfondet KOLS project research group at USN.
The employment period will be three years of full time with no teaching obligations, and there is a premise for employment that the PhD-fellow is enrolled in USN's PhD-program in Applied Micro-and Nanosystems within three months of accession in the position.
About the PhD-project
Approximately 65 million people worldwide suffer from Chronic Obstructive Pulmonary Desease (COPD). It has been estimated that it will be the third most common cause of death globally by 2020. About 30 000 - 40 000 new cases are diagnosed each year in Norway. Research has shown that biomarkers in saliva can predict COPD exacerbations 2-3 days before they occur. The goal is to make a system consisting of a sensor that detect biomarkers in saliva and an app that can analyse the results. Ideally, the system shall be intuitive enough for patients to use it themselves. USN is partner of a large-scale research project funded by Oslofjordfondet aimed to delveop the saliva biosensor and smartphone APP. The research project attempts to reduce hospital admissions from COPD exacerbations by early detection and early medicitaion, but also by giving patients more control over their own health, thereby reducin anxiety which is also involved in exacerbations.
The position i funded by the KD program. The work of the PhD candidate is affiliated to the Oslofjordfondet project KOLS, with Moss municipality as the project owner.
As biomarkers in saliva can be used to predict COPD exacerbations 2-3 days before they occur, the project aims to develop a bio-electronic sensor combining material science and photoelectrochemistry for precise analysis of salivary biomarkers that can be used to predict COPD exacerbations. The research work of the candidate may later on provide a tool to the municipal health services in maintaining a stable phase for the COPD diagnosed patients. Besides design, fabrication, prototype development, the research work also involve tests with real saliva samples from patients recruited in the municipalities. Statistical treatment of clinical data would also be required.
The position will involve activities of close communication with users. Ideally, the prototype system may consitute a point-of-care system that is sufficiently user-friendly for testing saliva of patients. User-involvment is an important aspect of the design and prototype development.
Qualifications
Applicants to the PhD position must have a Norwegian masters or equivalent education abroad on Material Science, Analytical Chemestry, bioelectronics or applied microtechnologies, with experience on electrochemistry, optical materials, biosensors design and readout, or ASIC design and Cadence layout.
The degree must be accomplished before application deadline, and with grade B or higher.
On preference, the applicant shall have research experience on biomedical materials and photoelectrochemistry, with application to clinical assays. Also, experience with lab work on electrochemical measurements and characterization of materials are welcome. Applicants with experience in academic publications, etiher or both international journal articles and interntional conference articles, is a plus.
Co-operation between staff members is an integrated part of the working atmosphere at the University of Southeastern-Norway. The candidate must be motivated and demonstrate a proven ability to work effectively within at team and in a collegiate manner to formulate and realise common objectives.
Personal suitability for the position will be emphasized.
Applicants who not master a Scandinavian language must provide evidence of good English skills, written and spoken.
Appllications from candidates that have completed the PhD degree will not be concidered.
We offer
A stimulating and growing research environment, with good opportunities to develop your career and your academic skills
A good social environment
Attractive welfare benefits in the State Pension Plan
Opportunity for physical activities within working hours
Salary
PhD Research Fellow (code 1017): NOK 479 600 a year.
A statutory contribution to the state pension plan will be deducted from the employee's salary.
Other information
The Academic Appointments Board is responsible for appointments to academic positions at University College of South-Eastern Norway. An expert assessment of applicants will be carried out. Short-listed candidates will be called in for interviews and must be prepared to present and discuss their projects.
The person appointed must comply with the laws, regulations and agreements that apply at any given time to the post.
According to its human resources policy, the University of South-Eastern Norway targets a balanced gender composition and aims to recruit persons with a background as an immigrant.
The University contributes to the Inkluderingsdugnaden (a voluntary scheme to promote inclusion), and it is our aim that our employees, to the fullest extent possible, shall reflect the diversity of the general population. We therefore also encourage qualified applicants with disabilities to apply for the post. The University will facilitate the workplace for employees with disabilities.
The Department has few women appointed in scientific positions, and women are therefore particularly encouraged to apply.
Pursuant to section 25, 2nd paragraph of the Freedom of Information Act, information on the applicant may be disclosed even if the applicant has requested not be included on the list of applicants. Applicants will be notified if such requests are not allowed.
Contact information
For more information about the position, please contact:
Professor Tao Dong, email/phone: [email protected] / +47 968 22 443 at Department of Microsystems, Faculty of Technology, Natural Sciences and Maritime Sciences
For questions regarding the recruitment process, please contact:HR advisor Kari L Foss-Pedersen, email: [email protected]
How to apply
The University of South-Eastern Norway makes use of online application management. Applicants to the post must register their application and CV with enclosures online via the Jobbnorge recruitment portal by clicking on the link on the right-hand side – "Søk stillingen" (Apply for the post).
The following documents shall be attached to the online application:
Coverletter stating your motivation in the project and relevant competensies
Certified diplomas and certificates from university college/university
Master's thesis
A 5-page (maximum) project description
Any scientific publications and a list of these
Three references (contact information)
Please note that all documents must be in a Scandinavian language or in English. Any translations must be certified.
Each applicant is responsible for ensuring that the required documentation has been uploaded with the application.