Ledig stilling ved UNIS
PhD research fellowship in Arctic Safety and Risk governance
Deadline: 10.08.2020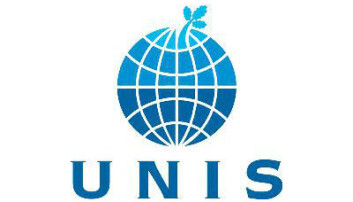 UNIS
Longyearbyen is located in Svalbard, in the midst of a varied and beautiful Arctic nature with good opportunities for outdoor activities.

Longyearbyen is a modern town with approx. 2200 inhabitants and has a good service offering including kindergartens, swimming / sports hall and a varied association, sports and cultural life.
General
The department of Arctic Technology seeks candidates for a full-time position as PhD research fellowship in Arctic Safety and Risk governance. Currently the AT department has 4 professors, 3 PhD students and 9 adjunct professors. The department conducts education and research in ice mechanics, offshore engineering, loads and structures, geotechnics, environmental technology and toxicology and arctic safety. The department provides 27 courses at bachelor, master and PhD level.
Description of the vacant position
The scientific theme of the position centres on management of snow avalanche risk and climate change adaptation.
Understanding, mitigating and adapting to climate change is an important societal challenge, as clearly indicated by several of the UN's goals for sustainable development. The starting point of the PhD project is the key role the Arctic plays in the understanding and mitigation of this challenge. The climate is changing more rapidly in the Arctic regions than anywhere else in the world which means that successful risk governance strategies developed in response to destabilized climate conditions in Arctic locations can serve as a source of early warning frameworks for climate change adaptation in mainland Norway and other relevant parts of the world.
The PhD project shall focus how data from technical sensors, climate change data, aggregated expert knowledge, and the tacit knowledge of local observers and other stakeholders can be combined and utilized for improved sense-making and decision making to control natural hazards. This includes assessment and handling of uncertainty related to climate change related systemic risks. It is expected that the PhD candidate applies a technology management perspective to these topics, i.e. how to make decisions on risk mitigation based on available data of all types.
The position is connected to the PhD-program at the Faculty of Economics and Management at the Norwegian University of Science and Technology, with a concentration in Industrial Economics and Technology Management. The candidate will be employed at UNIS, which also will be her/his workplace. Adjunct Professor Eirik Albrechtsen (UNIS/NTNU) will be the main supervisor.
Qualifications and personal qualities
Applicants must hold a master's degree in Industrial Economics and Technology Management or a comparable degree from another institution that demonstrates research experience within the intersection between technology/natural sciences and business management/safety management. This is required by the employment start date. Applicants must have a weighted average grade for the last two years of their master's or second degree (equivalent to 120 ECTS credits) of B or higher in terms of NTNU's grading scale.
Applicants must be able to work independently and in a structured manner, demonstrate good collaborative skills along and be proficient in both written and spoken English. The candidate will be working closely with local authorities and decisionmakers in Longyearbyen. For achieving a best possible cooperation and understanding it will be an advantage if the candidate can master the Norwegian language, both written and oral.
Additionally, experiences in field work in the Arctic, scientific writing including authorship of scientific publications as well as an interest in climate change effects and behavioural ecology are advantageous.
Motivation and personal suitability will be emphasized. To allow assessment of this, a statement of personal and scientific interest in taking a PhD degree, including an outline of a PhD project idea must be included in the application.
Employment conditions
The total duration of the PhD position is 4 years, of which 25% comprises teaching duties at UNIS. The employment potentially includes some supervision duties of MSc students.
All salaries are set in accordance with the Norwegian government's University salary scale. PhD candidates are paid in salary steps 54, which is a gross salary of NOK 479 200.-. As a resident in Svalbard an annual allowance of NOK 34 560.- (Svalbardtillegg) will be added to the salary. A Social Security contribution of 2 per cent, to the Norwegian Public Service Pension Fund, will be deducted from the salary. Income tax on Svalbard is 8 per cent, plus 8, 2 per cent toward National Insurance coverage.
About the research training/Application
The candidate must satisfy the enrolment requirements for the doctoral degree programme at Norwegian University of Sciences and Technology (NTNU). A final plan for the implementation of the research training must be approved by the faculty within three months after starting in the position.
Selection and appointment
A committee appointed by the Managing director of UNIS will evaluate the qualifications of the applicants, and invite the highest ranked person(s) for an interview. The appointment will be made by the Director of UNIS based on the recommendation from the committee.
Application
Inquiries about this position may be directed to:
Head of Department, Prof. Arne Aalberg, phone: +47 976 42898, email: [email protected]
The application, submitted electronically in www.jobbnorge.no, must include:
A short research proposal (max 2 pages) that outlines the research area, including research questions, research methods and hypothesized results
CV (including a complete overview of education, professional training and professional work)
Name and contact information for two or more referees
Transcripts and diplomas showing completion of the bachelor's and master's degrees, or official confirmation that the master's thesis has been submitted
Relevant certificates/academic references
A list of any works of a scientific nature (publication list)
Any peer review publications in your name
The application and appendices with certified translations into English or a Scandinavian language must be uploaded in Jobbnorge.
You can request to have your application kept from public access cf. the open files act § 25. The request must be explained. UNIS will determine if the application will be kept from public access or not, based on the explanation and the regulations from the open files act. If the application will not be accepted, the candidate will be contacted.