Ledig stilling ved UNIS
Ph.D position in university pedagogics / higher education research on field learning
Deadline: 10.12.2020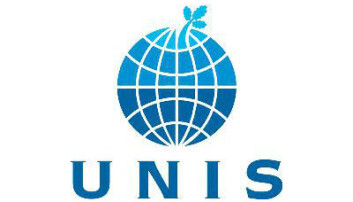 UNIS
UNIS is the world's northernmost educational institution, located in Longyearbyen. UNIS has technical and scientific equipment, laboratories and infrastructure for teaching and research in Arctic natural science and technology for sea, land and atmosphere.

The disciplines include Arctic Biology, - Geophysics, - Geology and - Technology. All teaching is in English, and about half of the staff and students is from abroad. UNIS is a state-owned corporation.


Longyearbyen is located in Svalbard, in the midst of a varied and beautiful Arctic nature with good opportunities for outdoor activities. Longyearbyen is a modern town with approx. 2200 inhabitants and has a good service offering including kindergartens, swimming / sports hall and a varied association, sports and cultural life.
General
The Departments of Arctic Geology and Arctic Geophysics at UNIS are seeking candidates for a four-year Ph.D in higher education research with a focus on field learning.
The University Centre in Svalbard (UNIS) is the world's northernmost higher education institution, located in Longyearbyen at 78º N. UNIS function as an high-arctic campus for all Universities in Norway, and offers high quality courses at the undergraduate, graduate and postgraduate level in Arctic Biology, Arctic Geology, Arctic Geophysics and Arctic Technology. The student body consists of approximately 50% students from Norwegian universities and 50% students from international universities.
The Department of Arctic Geology at UNIS presently consists of 4 professors, 4 associate professors, 8 adjunct professors, 4 Post Doc, 10 PhD students and 1 department technician. Additional information about the Arctic Geology department can be found at http://www.unis.no/research/arctic-geology/.
The Department of Arctic Geophysics at UNIS presently consists of 4 professors, 4 associate professors, 10 adjunct professors, 4 Post Doc, 6 PhD students and 1 department technician. The research within the department is focused into two groups, one in Air-Chryosphere-Sea Interactions (ACSI), and the other in Space Physics. Additional information about the departments can be found at www.unis.no
UNIS has strong focus on educational quality, with two Centres for Excellence in Education (SFU), iEarth (https://www.iearth.no) and BioCEED (http://www.bioceed.no). Furthermore, the FieldPass project focusses on promoting constructive alignment in field teaching, funded by the Norwegian Agency for International Cooperation and Quality Enhancement in Higher Education.
iEarth - Centre for Integrated Earth Science Education
Earth science education is a cornerstone of Norwegian Society, underpinning Norway's major energy and resource based industries, but also key to societal resilience and environmental safety. Yet the Earth sciences are in change, posed by changing climate, shifting energy landscape and resource utilization actually highlight the inter-dependence between human society and our planet. In iEarth, we build a national consortium with broad international networks to transform the Earth Science education in Norway.
We will connect excellence in research to excellence in student-active learning by:
Creating a national competence centre for Earth science education
Developing a generic approach to cross-disciplinary earth science education within critical fields of societal relevance (geohazards, resources, energy, environment, climate)
Establishing a coherent system of evaluation to foster teaching excellence and to identify the best practices to disseminate worldwide
iEarth has the following partners:
Department of Earth Science and the Geophysical Institute at the University of Bergen
Department of Geoscience at the University of Oslo
Department of Geoscience at the University of Tromsø – the Arctic University of Norway
Departments of Arctic Geology and Arctic Geophysics at the University Centre in Svalbard
In 2020 iEarth was awarded SFU status. One pillar in iEarth is to establish a pedagogic academy which will carry out research on the changes we have proposed to initiate within the five-year centre period. The academy will consist of a total of 5 Ph.D candidates, 1 postdoc, and several adjuncts with a background in higher education research, academic development and geosciences. This research group will be physically spread out across the Nordic countries and will establish regular video meetings. Each PhD candidate will have a team of supervisors both from the local university and from the pedagogic academy.
Description of the vacant position
Traditionally, field-based education has been an important component in Earth science curricula by providing practice and a foundation for the development of specific skills within the discipline. Learning in the field provides students with a unique opportunity to apply the techniques and concepts that they have worked with theoretically. It can, however, also pose a cultural and practical barrier for participation.
In dialogue with the supervisors and the iEarth pedagogic academy, the candidate will be given the autonomy to develop a focused research project within the framework of iEarth, with clear aims and research questions, and an appropriate methodological approach.
The project will be connected to Progress Domain 4 in iEarth (https://iearth.no/en/about-iearth/development-areas/) and build on the field-based education at UNIS. The project will explore one of the following topics:
Course alignment in field teaching and alternative methods to assesses field learning outcomes
Supplements and alternatives to learning in the field to maximize the learning outcome and make geoscience education more accessible
Culture tied to field-based geoscience education in the Arctic
Learn more about the other vacant Ph.D positions within iEarth here:
https://iearth.no/om-iearth/bli-phd-i-iearth/
Qualifications and personal qualities
The applicant must have completed a MSc or a similar education within geosciences (geology, geophysics, metrology, oceanography, climate dynamics) and/or higher education research/university pedagogics or have handed in a master thesis before the application deadline.
Experience from higher education research within the field of geosciences, mathematics or general sciences is an advantage
The applicant must have the ability to work both independently and as part of a team
Excellent English written and oral communication skills
Good communication skills in a Scandinavian language is an advantage
Previous experience of fieldwork or field education planning and execution in remote arctic or alpine environments is desirable.
Personal suitability, ambitions and potential will be evaluated.
The successful candidate must live four years in Longyearbyen. He/she is expected to contribute actively to ongoing scientific activities in the department. It is also expected that the PhD candidate takes an active part in the advancement of her/his field of research, and must also be willing to contribute to the development of UNIS in a more general sense.
Selection and appointment
A committee appointed by the Managing director of UNIS will evaluate the qualifications of the applicants, and invite the highest ranked person(s) for an interview. The appointment will be made by the Director of UNIS based on the recommendation from the committee.
Employment conditions
All salaries are set in accordance with the Norwegian government's University salary scale. PhD candidates start at a gross salary of NOK 479 200- annually. As a resident in Svalbard an annual allowance of NOK 34 560.- (Svalbardtillegg) will be added to the salary. A Social Security contribution of 2 per cent, to the Norwegian Public Service Pension Fund, will be deducted from the salary. Income tax on Svalbard is 8 per cent, plus 8, 2 per cent toward National Insurance coverage.
Application and further information
A more complete description of the project can be found at https://iearth.no/en/about-iearth/about-iearth-2/phd-projects-available-in-iearth/ and other inquiries about this position may be directed to Lena Håkansson, e-mail: [email protected], Maria Jensen e-mail, [email protected] or Marius Jonassen e-mail: [email protected]
Applicants should submit a signed application backed by documentation. As a minimum, please include the following documents in the online application form (accessible by clicking "Apply for this job"):
Letter of motivation
A brief research outline (ca. 2 pages)
CV (including a complete overview of education, professional training and professional work)
Name and contact information to two references where one should be the main advisor for the master thesis
Scanned copies of diplomas and transcripts. If you have not completed your MSc degree you have to include documentation of that the thesis is submitted
List of publications
Publications
The application and appendices with certified translations into English or a Scandinavian language must be uploaded in Jobbnorge.