LEDIG STILLING VED SIMULA
PhD student in Symmetric-key Cryptography
Deadline: 05.02.2023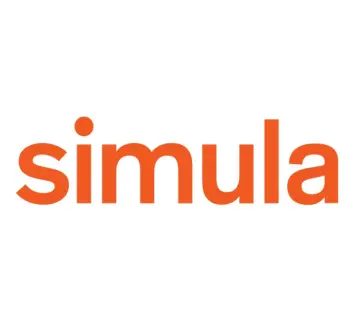 Simula UiB
Simula UiB AS is a research centre owned by Simula Research Laboratory AS and the University of Bergen (UiB). Simula UiB has a close collaboration with leading universities in Norway and abroad, both in terms of research and education of master's and PhD students. One of the goals of Simula UiB is to increase the cyber security expertise in Norway through research and education in cryptography and information theory.
Simula Research Laboratory AS is a publicly owned research lab located in downtown Oslo, Norway. Simula conducts Information and Communication Technology (ICT) research in the fields of scientific computing, software engineering, communication systems, machine learning and cyber security. Simula's main objective is to create knowledge about fundamental scientific challenges that are of genuine value for society. This is achieved through high-quality research, education of graduate students, industry collaboration, technology transfer, and commercialisation. Since 2001, scientific evaluations conducted by the Research Council of Norway have repeatedly placed Simula at the forefront of international research in ICT. The most recent in-depth evaluation was published in 2017, grading the full range of research at Simula as "excellent".

The Simula group appreciates diversity. We currently employ approximately 155 individuals from 35 countries and strive to create a family-friendly working environment. We are an equal opportunity employer and encourages women to apply.

Norway is famous for its outdoor scenery, with gorgeous fjords, waterfalls and mountain ranges. Moreover, Norway is a safe and peaceful country with a thriving economy, offering a high standard of living and all the benefits of a social-democratic welfare state, such as social security and universal public healthcare.

Learn more about Norway: Official travel guide to Norway
Simula UiB (https://simula-uib.com) is a research centre in Cryptography and Information Theory located in Bergen, Norway. We are currently looking for an outstanding candidate for a PhD researcher position in the area of symmetric-key cryptography. The successful candidate will work under the supervision of Prof Carlos Cid, towards a PhD degree from the University of Bergen. The research topic will be one of the following:
Design and analysis of dedicated symmetric-key ciphers for privacy-preserving mechanisms (e.g. MPC, FHE, ZKP schemes); or,
Quantum cryptanalysis of symmetric-key primitives.
Simula UiB currently has 13 Early Career Researchers working on a range of research problems in cryptography and information theory and can offer a vibrant, stimulating and inclusive working environment to the successful candidate.
This is a 4-year position, with the student dedicating 25% of their time to compulsory work related to their research area. Examples of compulsory work include teaching courses, outreach activities and applied research experiments – the particular nature of the compulsory work will be discussed and agreed with the candidate at the time of start.
Candidate Profile
We are looking for a candidate who has recently completed, or is about to complete, a master's degree in cryptography, mathematics, or a closely related field. The master's degree must have been awarded, with good results, before their start in the PhD position – in particular the candidate must satisfy the enrolment requirements for the PhD programme at the University of Bergen. The candidate must be highly motivated and be able to demonstrate their potential for conducting original research in cryptography. We expect the successful candidate to have good communication skills and be fluent in English, both writing and speaking. Finally, the candidate must have good inter-personal skills, and show willingness and ability to contribute to Simula UiB's dynamic and inclusive working environment. Simula UiB is an equal opportunity employer.
Simula UiB offers:
Excellent opportunities for conducting high-quality research, as part of a highly competent and motivated team of researchers.
An informal and inclusive international working environment.
Generous support for travel and opportunities to build international networks.
Modern office facilities located at Marineholmen in the city centre of Bergen.
A competitive salary. Starting salary from NOK 501 200.
Numerous employee benefits, including access to company cabin, Baby Bonus arrangements, sponsored social events, equipment budget, comprehensive travel/health insurance policy.
Relocation assistance, including complimentary Norwegian language courses.
Healthy wellness and work-life balance arrangements.
Application
Interested candidates should apply via the link, where they should provide:
Cover letter, outlining the motivation for applying for this position and pursuing a PhD in cryptography, research interests, experience and qualifications of relevance for the position.
Curriculum Vitae, summarising educational background and relevant work experience, as well as contact information of two referees.
Academic transcripts for the candidate's undergraduate and master's studies, and copy of any research work that the candidate may have worked on (e.g., master's project dissertation, academic articles).
The deadline for application is Sunday 5 February 2023. However applications will be screened continuously, and we may conclude recruitment as soon as we find the right candidate. The starting date is negotiable.
Contact
For additional enquiries about this position, please contact:

Simula Research Laboratory uses Semac´s background check in our recruitment process.
According to the Norwegian Freedom and Information Act (Offentleglova) information about the applicant may be included in the public applicant list, also in cases where the applicant has requested non-disclosure.