Ledig stilling ved OsloMet
PhD-fellowship (3 years) - UYouPa / SCAM project
Deadline: 29.05.2020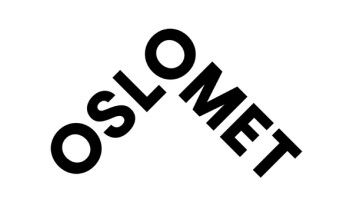 OsloMet
OsloMet – Oslo Metropolitan University is one of Norway's largest universities, with more than 20,000 students and 2,000 employees. OsloMet delivers knowledge to solve societal challenges, in close cooperation with the society and employers. OsloMet is an urban and diverse university with a clear international profile, and an attractive place to work and study with campuses in Oslo city center and at Kjeller in the Municipality of Lillestrøm. Our location in the metropolitan area gives us good opportunities to understand and benefit from the city's diverse population.

Faculty of Social Sciences offers study programmes within archivistics, library and information science, journalism and media studies, social work, social policy and child welfare, public management and business.

The faculty has about 4200 students and nearly 280 members of staff.

The Department of Journalism and Media Studies has approximately 450 students and 30 employees. Study programmes and research are closely connected and exhibit our international profile.
The Department of Journalism and Media Studies (IJM) offers a 3-year PhD fellowship position. The successful applicant will enroll and participate in the doctoral program in library and information science at the Faculty of Social Sciences. She/he will also be a member of one of two research groups at IJM: INDEX or Digital Journalism. The position will be closely connected to one of two international research projects financed by The Norwegian Research Council:
Understanding Youth Participation and Media literacy in Digital Dialogue Spaces (U-YouPa)
Source Criticism and Mediated Disinformation (SCAM)
The PhD project is to be designed and conducted in a way that contributes significantly to the project that the successful candidate will be a part of. Applications can either be directed to the U-YouPa or the Scam project (see descriptions below). The applications will be ranked by an external evaluation committee. The position will fall to the applicant with the top-ranked application, given that - after an interview round with the person and the other leading candidates - the candidate is found to be best suited to fill the position.
The research project U-YouPa
U-YouPa will develop methods and concepts that contribute to increased understanding of potential participatory media spaces for intercultural dialogue among young people. Young people with different sociocultural backgrounds will participate in data gathering, interpretation of findings and creation of ethical recommendations that enable and encourage intercultural dialogue. The project will provide an understanding of how technology is interwoven in daily activities of young people. It focuses on their political and intercultural dialogue activities - what activities they initiate, observe and participate in. The research design is expected to contribute significantly to knowledge about digital media ethics, and capacities that facilitate intercultural dialogue.
Key research questions are:
How do participatory media formats used by young people meetchallenges of media literacy, diversity, intercultural dialogue and inclusion in European nations?
What and how can young people contribute to recommendations foracquiring media literacy that would advance creativity and inclusiveness among youth with different sociocultural backgrounds
For more information on the U-YouPa project, contact PI Harald Hornmoen (see contact details below).
The research project SCAM
The Source Criticism And Mediated Disinformation (SCAM) project will develop new knowledge and methods suited to detect and counter the diffusion of disinformation in democratic societies. Disinformation, such as fake news, conspiracy theories, propaganda and media manipulation, has surfaced as a key democratic challenge in recent years, owing to diverse sociopolitical, economic and especially technological developments. The SCAM project will identify the main challenges related to the ways in which technology and platforms affect the distribution of disinformation in public spheres and ways to detect and counter it, specifically during periods of elections; and it will provide cutting-edge knowledge and practical methods for Digital Source Criticism in journalism in particular and media and information literacy in general.
Key research questions are:
What are the key technological developments influencing digital source criticism practices?
How do news and platform companies employ technology in relation to practices of fact-checking and source criticism in election periods?
For more information on the Scam project, contact PI Steen Steensen (see contact details below).
Qualifications
A master's degree (120 ETCS) in a relevant field; preferably Media and Communication Studies, Journalism Studies or Information science.
Good competence in methods (quantitative and/or qualitative)
Good language skills in English
Ability to work independently and goal oriented. Strong interest in research.
Desired background:
Research experience beyond a masters' degree
Experience with international research Cooperation
Expectations:
The PhD fellow is expected
to conduct research that contributes significantly to realizing the objectives of the project.
to contribute to project workshops and consortium meetings and engage in departmental meetings.
to be part of and contribute to one of the two research groups Index and Digital Journalism
Conditions:
The PhD positions require admission to the PhD Program in Library and Information Science
A final plan for the PhD scholarship shall be approved and made contractual no later than 3 months after commencement of fellowship.
The project proposal will be heavily weighted in the assessment of the applicants. The proposal must indicate that the project will realistically lead to a doctoral degree within the three-year period.
The project proposal should be written in English, consist of maximum 10 pages and include the following elements:
Research questions, theory and method
Relevant knowledge requirements within the research area
Schedule for the educational and research plan.
The project proposal must be relevant for either the U-YouPa or the Scam project. You must specify in your application and at the very start of the project proposal which of the two projects the proposal is relevant for.
Expert evaluation
An expert committee will assess applicants. You must upload the following documents together with your application by the final date for applications:
CV and copies of diplomas and references (all pages). The certificates/diplomas must include ECTS grades (A–F). Foreign diplomas must be translated into English by the degree-conferring institution.
Project proposal (Max. 10 pages, including list of references)
Your master's degree thesis
Other relevant scientific works or papers/presentations
Summary of relevant publications/research experiences.
You must upload all of these documents. Original documents and valid passport must be presented if you are invited to an interview. OsloMet inspects documents in order to give you as a candidate a proper evaluation and ensure fair competition.
Please note that incomplete applications will not be considered. The application must state your reasons for applying to the project and what makes you particularly qualified to carry out this PhD work.
If you have documents that cannot be uploaded electronically, please contact [email protected]
We offer:
The opportunity for academic support and development in a large and comprehensive educational and research environment
An active research group and a project group with regular meetings, seminars and support networks
A good working environment loan terms and pension benefits from the Norwegian Public Service Pension Fund
Contact information
For more information on the positions, please contact:
Professor Steen Steensen, tlf +47 67 23 83 18 / 909 19977, e-mail: [email protected]
Professor Harald Hornmoen, tlf. +47 67 23 83 28 / 979 86434, e-mail: [email protected]
Salary is set in accordance with the Norwegian State Salary Scale, job code 1017, NOK 479 600. (salary level 54)
It is important to OsloMet to reflect the population of our region, and all qualified candidates are welcome to apply. We make active endeavours to further develop OsloMet as an inclusive workplace and to adapt the workplace if required. You are also welcome to apply for a position with us if you have experienced periods where you have not been in work, education or training.
Ref nr: 20/03740
Application deadline: 29.05.2020
OsloMet is a Charter & Code certified institution by the EU Commisson holding the right to use the logo HR Excellence in Research (HRS4R). OsloMet is a member of the EURAXESS network supporting a positive work environment for researchers in motion.