LEDIG STILLING VED OSLOMET
MSCA Postdoctoral Fellowship – Renewed perspectives on research use in education
Søknadsfrist: 31.01.2021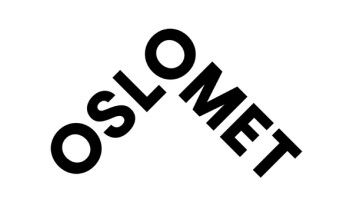 OsloMet
OsloMet – storbyuniversitetet er landets tredje største universitet, med over 20 000 studenter og mer enn 2000 ansatte. OsloMet leverer kunnskap og yrkesutøvere samfunnet er avhengig av, og er tett på arbeidslivets behov. OsloMet er et urbant og mangfoldig universitet med internasjonalt preg og et attraktivt studie- og arbeidssted med studiesteder midt i Oslo og på Kjeller ved Lillestrøm. Tilstedeværelsen i hovedstadsregionen gir universitetet gode muligheter til å forstå og høste fordelene av byens varierte befolkningssammensetning.
Call for Expression of Interest for a joint application under the EU Marie Skłodowska-Curie Action Postdoctoral Fellowship funding programme
We hereby invite top-class researchers of any nationality, after having obtained a PhD degree and up to six years of research experience related to studies of education research and research use in education, to apply for an EU-funded Marie Skłodowska Curie Action Postdoctoral Fellowship (MSCA-PF-2021) to conduct research at OsloMet - Oslo Metropolitan University for a period of two years.
Area of research
Research use in education is an issue that is highly debated, and where contested knowledge claims tend to blur fundamental epistemological questions about the characteristics of the knowledge base of education, including questions about how and to what extent research can inform professional practice in order for it best to meet the needs and rights of students. A recurring problem in current education research is for example that many studies fail to acknowledge how professionals' use of research is often implicit, and that professionals within the field of education typically integrate different knowledge sources in their work and decision-making. Not least, 'research' and 'research use' are also ambiguous terms difficult to operationalize for researchers. Also, there is a frequent failure of mutual understanding concerning what research use 'is' among different actors, including politicians, in the education sector. There is a need for more solid empirical basis for drawing conclusions of its problems and potential, as well as to provide new analytical and methodological perspectives that can also in turn support researchers and practitioners in meeting the challenge of making productive use of education research.
Tasks and responsibilities
The candidates are invited to address different aspects of research use in education. The proposals may examine this issue from different disciplines, such as education, sociology, philosophy, history, political science and anthropology. Cross-national and comparative designs are particularly welcome.
The candidates may want to address questions such as: What kind of knowledge can and should teachers use in their work? What role does research play in combination with other sources of knowledge, and how does this vary in different national and local contexts? What about actors such as school leaders and municipal/district administrators? How have policy initiatives and established structures affected research use over time? How do policy makers in different national contexts view and use research in educational policymaking, and with what possible consequences for students, practitioners and researchers?
Successful candidates will be supervised by Professor Sølvi Mausethagen. She has published extensively on the teaching profession, education policy and educational governance, and co-leads the inter-institutional research group Studies of the teaching profession, teacher education and education policy. She currently leads a large research project on research use in education, financed by the Research Council Norway. For more information about Sølvi Mausethagen, see her profile at Sølvi Mausethagen - OsloMet.
The successful candidate will primarily work on the Marie Curie funded project, but will also be integrated in the main activities in the Centre for the Study of Professions, taking part in regular meetings and discussion groups; also the candidate will specifically be introduced with Professor Mausethagen's national and international network of researchers. Moreover, in agreement with the candidate, he/she may be included in other ongoing relevant research projects and/or in proposal development processes.
Expected qualification of candidates
Candidates must have a PhD in education, sociology, philosophy, history, anthropology or political science as the minimum requirement. We are primarily looking for experienced researchers who wish to use this period as an opportunity to further develop their research, and to develop longer term research collaborations with OsloMet and other institutions conducting research in the field. The candidates must be eligible for a Horizon Europe Marie Skłodowska Curie Postdoctoral Fellowship (PhD successfully defended and up to 6 years research experience).
We are looking for applicants who have
Broad knowledge of educational research and solid methodological background
An excellent track record in research and publications, necessary for being able to develop a competitive Marie Curie Fellowship application
An open and cooperation-oriented nature, with strong abilities for independent academic work.
Assessment and selection of candidates
With this call for Expression of Interest, we invite researchers to submit their CV, including publications list and a one-page description of the project idea, that will be the basis for selecting a maximum of two candidates with whom we will collaborate for developing competitive MSCA-PF grant applications.
Candidates will be pre-selected based on an internal evaluation and the availability of suitable supervision. A maximum of five candidates will be invited for a virtual interview and a maximum of two candidates will be invited to submit a proposal to the EU funded MSCA-PF programme. Candidates will be informed of the results of the pre-selection to apply by 25 March 2021. The deadline for submitting the MSCA-FP proposal is 15 September 2021.
Selected candidates will be invited and must participate in the MSCA-FP masterclass, a two-day online workshop organized by OsloMet on the first week of May 2021, exact date to be confirmed. In this first phase, the cooperation will be carried out remotely, with regular communication via email and online meeting platforms. If applicants are successful in their MSCA grant application, the place of work will be in the Work Research Institute, OsloMet main campus, located in the center of Oslo.
The postdoctoral position
Successful applicants who obtain a MSCA-PF grant will be offered a position at OsloMet to be hired as postdoc researchers in conditions as explained below.
It is important for OsloMet to reflect the population of our region, and all qualified candidates are welcomed to apply. We make our active endeavour to further develop OsloMet as an inclusive workplace and to adapt the workplace if required. If there are periods where you have not been working, under education or in training, you are also eligible to apply.
Starting Date
The EU informs the evaluation results on the MSCA-PF-2021 applications in February 2022. Successful applicants who receive the MSCA-PF grant are expected to be available to start in their postdoctoral position at OsloMet within the following two months of the evaluation results and no later than summer of 2022.
We offer
Initially, we offer assistance in developing competitive Marie Curie Postdoctoral Fellowship proposals. Then, to successful applicants to the Marie Curie program, we offer:
An exciting opportunity at Norway's third largest and most urban university
Participation in a dynamic professional environment and unique academic community
Flexible working conditions
An inclusive and friendly work environment
Unique academic network the possibility for the right candidate(s) to pursue his/her academic goals under the auspices of Professor Sølvi Mausethagen
Norwegian language courses to employees
On-boarding assistance and other services
Beneficial welfare schemes and a wide range of sports and cultural offers
Free Norwegian language classes to employees and their partners/spouses
Work-place in downtown Oslo with multiple cultural offers
On-boarding assistance and other services
OsloMet has implemented the Charter & Code for researchers and been granted the HR Excellence in Research (HRS4) by the EU Commission and is part of the EU network for mobility of Researchers EURAXESS. See practical information about relocation to OsloMet and EURAXESS Norway.
Remuneration and employment
The competitive fellowship opportunities are 100% funded and include living and mobility allowances.
Type of employment: Temporary position
Contract type: Full time
Annual Salary: Approx. EUR 60,000
Starting day of employment: Expected starting date 1 April 2022
Number of positions: 1 – 2
Working hours: 37.5 hours/week
Other information
For more information about the position, feel free to contact:
We only process applications sent via our electronic recruitment system and all documents must be uploaded for your application to be processed. The documents must be in English. Translations must be authorised. OsloMet performs document checks in order to give you as a candidate a proper evaluation and ensure fair competition.
Deadline for application: January 31, 2021
Ref.: 20/12112
OsloMet er Charter & Code sertifisert av EU-kommisjonen med rettigheter til å bruke logoen HR Excellence in Research (HRS4R) og medlem i nettverket EURAXESS som bidrar til gode arbeidsforhold for mobile forskere. OsloMet har sluttet seg til prinsippene og forpliktet institusjonen til å følge anbefalingene i DORA-erklæringen (The San Francisco Declaration on Research Assessment).