Ledig stilling ved Simula
PostDoc Position on bridging scientific computing and machine learning
Deadline: 15.11.2019
Welcome to Simula, where ideas are born and take flight.
At Simula, we are a hotbed of Information and Communication Technology innovators. Introverts and extroverts alike, we are curious searchers - thinkers and doers, who share one ambitious goal: to create knowledge that truly benefits and advances society. Knowledge that moves us forward and makes us — all of us — stronger. Healthier. Safer. Better.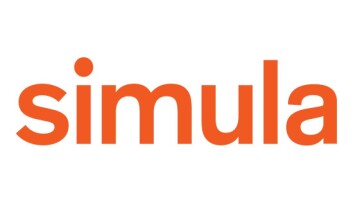 Simula Research Laboratory AS
Simula Research Laboratory AS is a publicly owned research lab located at Fornebu, just outside of Oslo, Norway. Simula conducts Information and Communication Technology (ICT) research in the fields of scientific computing, software engineering, communication systems, machine learning and cybersecurity. Simula's main objective is to create knowledge about fundamental scientific challenges that are of genuine value for society. This is achieved through high quality research, education of graduate students, industry collaboration, technology transfer, and commercialization. Since 2001, scientific evaluations conducted by the Research Council of Norway has repeatedly placed Simula at the forefront of international research in ICT. The most recent in-depth evaluation was published in 2017, grading research groups at Simula as "excellent".

Simula is a multicultural organization, employing about 155 individuals from 35 countries, and is an equal opportunity employer; women are particularly encouraged to apply.

Norway is famous for its epic outdoor scenery, with wonderful fjords, gorgeous waterfalls and majestic mountain ranges. Moreover, Norway is a safe and peaceful country with a thriving economy, offering a high standard of living and all the benefits of a social-democratic welfare state, such as social security and universal public healthcare.
Project description
We are searching for a highly motivated candidate with a strong background in computational science (mathematics/physics) and a passion to work on the intersection between scientific computing and machine learning.
The 3-year Postdoctoral position is part of the SciML - Scientific Computing & Machine Learning project, a collaborative initiative between the Simula Research Laboratory and Department of Mathematics UiO. The initiative aims to bridge numerical algorithms developed for solving partial differential equations with recent techniques in machine learning, in order to both increase the flexibility of traditional numerical algorithms (such as finite element methods and multigrid techniques) and also to increase robustness for neural networks. Applications in focus are for example recent medical findings relating development of Alzheimer´s disease. The fluid dynamical clearance of metabolic waste during sleep.
Simula Offers
Excellent opportunities for performing high quality research, as part of a highly competent and motivated team of international researchers and engineers;
An informal and inclusive international working environment;
Generous support for travel and opportunities to build international networks through established collaboration with industry, exchange programs and research visits with other universities, and funding to attend conferences;
Modern office facilities located at Fornebu by the Oslo fjord and 10 minutes' drive from the center of Oslo;
A competitive salary. Starting salary from NOK 532.300;
Numerous benefits: access to company cabin, BabyBonus arrangements, sponsored social events, generous equipment budgets (e.g., computer, phone and subscription), subsidized canteen meals and monthly bus pass, comprehensive travel/health insurance policy, etc;
Relocation assistance: accommodation, visas, complimentary Norwegian language courses, etc;
Wellness and work-life balance. Our employees' health and well-being is a priority and we encourage them to make use of our flexible work arrangements to help balance their work and home lives efficiently.
Application Requirements
Interested applicants are requested to submit the following:
Curriculum vitae summarizing education, positions and academic or industrial work, and scientific publications.
A cover letter explaining the candidate´s background, qualifications and research interests and how/why the candidate is qualified for the position.
Grade transcripts
Application deadline: 15th November 2019.
Preferably starting date is January 1, 2020.
Contact
Additional enquiries regarding the position can be addressed to:
Simon Funke, [email protected], + 47 406 25 586
Simula Research Laboratory uses Semac´s background check in our recruitment process.
According to the Norwegian Freedom and Information Act (Offentleglova) information about the applicant may be included in the public applicant list, also in cases where the applicant has requested non-disclosure.