Ledig stilling ved OsloMet
Postdoctoral Research Fellow in 'Decision Making Software Development for Rain Solutions'
Deadline: 17.12.2019
Job Description
A Postdoctoral Fellow position in the field of 'Software Development for Rain Solutions' is offered for the period of 2 years, with a possible extension, in the Department of Mechanical, Electronics and Chemical Engineering at Oslo Metropolitan University.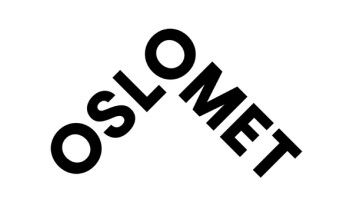 OsloMet
OsloMet – storbyuniversitetet er landets tredje største universitet, med over 20 000 studenter og mer enn 2000 ansatte. OsloMet leverer kunnskap og yrkesutøvere samfunnet er avhengig av, og er tett på arbeidslivets behov. OsloMet er et urbant og mangfoldig universitet med internasjonalt preg og et attraktivt studie- og arbeidssted med studiesteder midt i Oslo og på Kjeller ved Lillestrøm. Tilstedeværelsen i hovedstadsregionen gir universitetet gode muligheter til å forstå og høste fordelene av byens varierte befolkningssammensetning.
Fakultetet tilbyr høyere utdanning innen tekniske fag, kunstfag og designfag, og har forsknings- og utviklingsaktiviteter innen disse fagfeltene. Fakultet for teknologi, kunst og design (TKD) har om lag 3 000 studenter og om lag 280 ansatte, og holder til i Pilestredet i Oslo sentrum og på Kjeller utenfor Lillestrøm.
Institutt for maskin, elektronikk og kjemi (MEK) tilbyr bachelorstudier i ingeniørutdanning, og har forsknings- og utviklingsaktiviteter. Instituttet har om lag 40 ansatte og om lag 460 studenter.
The candidate will work on a project entitled 'Research-based Assessment of Integrated approaches to Nature-based Solutions (RainSolutions)' funded by the European Commission and The Research Council of Norway.
The project is with the collaboration of many partners from various countries such as Sweden, The Netherlands, Spain etc. which demands occasional travels for partner meetings. More information is available on: https://www.rainsolutions.info.
RainSolutions addresses predominantly enabling sustainable management of water resources and developing new guidelines and knowledge management approaches. In particular, it focuses on providing numerical tools for sustainable integrative water management.
The main duty of the candidate is the development of the integrated framework for Nature-based solutions assessment. The framework will contain a toolbox type repository of tools, methods, technologies and standards/guidelines. The aim is to customise all this to support urban planners, consultants and other stakeholders/end-users in making decisions concerning the planning and design at various scales. The central part of the framework will be a decision support type tool that will enable selection of optional intervention strategies by using multiple criteria based on wide-ranging benefits and costs.
Main duties of the position
Research on the state of the art of rain solutions and its legal status globally
Conduct experiments using machine learning techniques
Build and develop a numerical framework for decision making purposes
Disseminate the projects results and outcome through appropriate channels
Help administrative requirements as a project partner
Qualification requirements
PhD degree in Science or Engineering related subjects with experience in one or more of the followings:

software development
machine learning
data management and processing
decision-making algorithms

Strong background in programming
Ability to conduct independent research
Collaborative with good communications skills
Proficiency in written and spoken English
It is important for OsloMet to reflect the population of our region, and all qualified candidates are welcome to apply. We make active efforts to further develop as an inclusive workplace and to adapt the workplace if required.
Expert evaluation
An expert committee will assess applicants. You must upload the following documents together with your application by the final date for applications:
CV, references and all pages of certificates/diplomas
A full list of scientific publications
Full texts of the latest 5 publications and a summary of your PhD thesis
You must upload all of these documents. Original documents and valid passport must be presented if you are invited for an interview. OsloMet performs document inspections in order to give you as a candidate a proper evaluation and ensure fair competition.
Please note that incomplete applications will not be considered.
We can offer you
An exciting job opportunity at Norway's third largest and most urban university
Opportunity to be a part of a dynamic professional environment and unique academic network
Beneficial pension arrangements with the Norwegian State Pension Fund
Good employee welfare arrangements
Free Norwegian language classes to employees and their partners
Relocation support, cultural courses and on boarding services
Working location in downtown Oslo with multiple cultural offers
OsloMet's International Career Site gives information on living and working in Oslo.
Other information
If you would like more information about the position, feel free to contact:
The position is remunerated in accordance with the Norwegian State salary scale Post doctor 1352. The salary is NOK 532 300 – 691 400 per year.
If you wish to apply for the position, please do so via our application portal.
All applications must be submitted in English.
Deadline for applications: 17 December 2019
Date of Interview: 14 January 2019
OsloMet har implementert Charter & Code og er sertifisert av EU kommisjonen til HR Excellence in Research (HRS4R).
OsloMet deltar i EU nettverket for mobilitet av forskere Euraxess.