Ledig stilling ved Norsk Regnesentral
PhD Research Fellow in Natural Language Processing
Deadline: 16.08.2020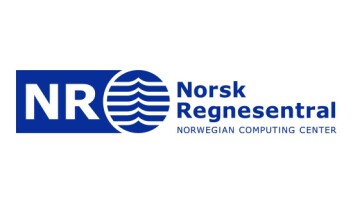 Norsk Regnesentral
Norsk Regnesentral (NR, The Norwegian Computing Center) is an independent, non-profit research foundation located in Oslo and is one of Norway's leading research institutions within Statistical Modelling, Machine Learning and Computer Science. Established in 1952, NR carries out R&D projects for a broad range of commercial and public organisations in Norway and internationally.

NR notably leads the BigInsight Centre of Excellence for Research-based Innovation, which aims to produce innovative solutions for the knowledge economy through novel statistical and machine-learning methodologies for extracting actionable knowledge from complex data. NR has approx. 90 employees, most of them research scientists with a PhD.
About the position
A fully-funded position as PhD Research Fellow in Natural Language Processing is available at the Norwegian Computing Center (Norsk Regnesentral, NR) located in Oslo, Norway. The fellowship period is 3 years. The candidate will follow the PhD Programme at the Department of Informatics, University of Oslo.
Job description
The PhD position is part of the GraphDial project funded by the Research Council of Norway through a Young Research Talent grant. GraphDial is an exciting new research project that sets out to advance the state-of-the-art in dialogue management and human-robot interaction. GraphDial will develop new approaches to dialogue management based on the use of probabilistic graphs as core representation for the dialogue state. More information about the project can be found on the project website (http://graphdial.nr.no).
The GraphDial project features collaborations with internationally leading research scientists in the field of spoken dialogue systems, statistical relational learning, graph neural networks and human-robot interaction. Overseas research visits will be encouraged as part of this PhD Research Fellowship.
The PhD candidate will be employed at the Norwegian Computing Center, but will be simultaneously affiliated to the PhD programme of the Department of Informatics (Faculty of Mathematics and Natural Sciences), University of Oslo, where the final PhD degree will be awarded. The candidate must fulfil the requirements for admission to the PhD programme (see below).
The position is affiliated with the Department of Statistical Analysis, Machine Learning and Image Analysis (SAMBA) at the Norwegian Computing Center. The department recently strengthened its research activity in language technology and is currently leading several research projects in this area, often in collaboration with the Language Technology Group at the University of Oslo.
Qualification requirements
Applicants must hold a Master's degree (120 ECTS) or equivalent in Natural Language Processing or Artificial Intelligence, or in Computer Science with a specialisation in NLP/AI, with minimum grade B (ECTS grading scale) or equivalent.
Previous experience with machine learning-based approaches to NLP (and in particular deep neural networks) is required.
Previous experience with conversational interfaces (dialogue systems), speech processing or human-robot interaction is an advantage.
Implementation experience and programming skills will be given weight as well.
Finally, good communication and organisational skills and the ability to work in teams are other important assets for this position.
We offer
A 3-years, fully-funded PhD research fellow position with a competitive salary (depending on qualifications and seniority), along with attractive welfare benefits and a generous pension agreement. The position does not include compulsory duties beyond research work connected to the PhD.
Flexible working hours, 5 weeks of holiday in addition to paid leave during Christmas and Easter, and our own staff canteen.
Good training and development opportunities in an inspiring work environment together with colleagues in language technology, machine learning, statistical modelling and image analysis.
Oslo's family-friendly environment with its rich opportunities for cultural and outdoor activities.
Flexible starting date. We look forward to hearing from you!
How to apply
The application must include:
Cover letter. Statement of motivation and research interests
CV (summarizing education, positions and academic work – scientific publications)
Copies of educational certificates, transcript of records and letters of recommendation
List of publications and academic works that the applicant wishes to be considered by the evaluation committee
Names and contact details of 2-3 references (name, relation to candidate, e-mail and telephone number)
Please submit your application with attachments electronically via jobbnorge.no. Applications submitted elsewhere will not be considered. Foreign applicants are advised to attach an explanation of their University's grading system. Please note that all documents should be in English or a Scandinavian language.
In the evaluation of which candidate is best qualified, emphasis will be placed on education, experience and personal suitability.
General information
Candidates for the PhD Research Fellowship are expected to be in the upper segment of their class with respect to academic credentials. For a list of formal requirements required for admission to the PhD Programme of the Faculty of Mathematics and Natural Sciences, see:
https://www.mn.uio.no/english/research/phd/application/application.html
The application to the PhD programme must be submitted to the department no later than two months after taking up the position. For more information see:
http://www.uio.no/english/research/phd/
http://www.mn.uio.no/english/research/phd/
If you have any questions about the position, please contact: