Ledig stilling ved NMBU
Postdoctor within CRISPR and molecular functional genomics
Deadline: 17.10.2019
We seek an enthusiastic person who wants to apply molecular functional genomics techniques such as CRISPR and massive parallel reporter assays to understand how duplicated genomes evolve
About the position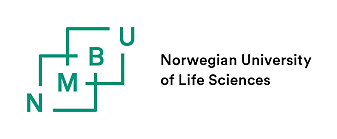 Norwegian University of Life Sciences
NMBU has a special responsibility for research and education that ensures the basis of life for future generations.

Sustainability is rooted in everything we do and we provide knowledge for life.

NMBU has 1700 employees and 5200 students and is organized in seven faculties. NMBU has a campus in Ås and in Oslo. In the autumn of 2020 we are co-located on Ås. Further information on NMBU is available at www.nmbu.no.


About BIOVIT
The Faculty of Biosciences is organized into two departments: Department of Animal and Aquacultural Sciences and Department of Plant Sciences.

The main objective of the Faculty of Biosciences is to contribute to the development of sustainable agriculture and food production systems through basic and applied research on plants and animals including fish (aquaculture). The faculty houses Centre for Integrative Genetics (CIGENE) and the research center for Research-based Innovation (SFI) – Foods of Norway.

The faculty is responsible for bachelor- and master programmes in Biology, Animal Science and Plant Science, and international master programmes in Agroecology, Plant Science, Aquaculture, Animal Breeding Genetics and Feed Manufacturing Technology. PhD programmes include Animal Science and Aquaculture, and Plant Sciences. There are currently 480 bachelor and master students, and 90 PhD students, enrolled in these programmes. The faculty has approximately 220 permanent and temporary scientific employees, including technicians, and 18 administrative positions.
The Department of Animal and Aquacultural Sciences within faculty of Biosciences is inviting applications for a 2-year post doctor position within molecular functional genomics. With possibility for up to one-year extension if supplementary grant is funded by the Norwegian Research Council.
The successful applicant will work on the Rewired project https://www.nmbu.no/en/projects/node/34354
funded by the Norwegian Research Council (FRIPRO). The main aim of Rewired is to understand how the process of genome duplications shape the evolution of gene regulation, using salmonid fish as a model system.
Specifically, this post doctor project aims to apply genome editing (CRISPR) and massive parallel reporter assays to decipher the functional link between evolution of novel cis-regulatory elements, new tissue specific gene regulation, and phenotype.
The CRISPR work in this project will be carried out in a collaboration with the group of Professor David Hazlerigg at UiT (Norway).
Main tasks
Design and conduct CRISPR experiments gene editing/knock out to explore the functional divergence among gene duplicates involved in adaptation to sea water in Atlantic salmon smolts
Design, conduct, and analyze massive parallel reporter assays to functionally test the importance of specific cis-regulatory elements in driving divergence of gene regulation among duplicated genes.
Supervise graduate students associated to this project
Write scientific papers based on results from the project
The main purpose of the post-doctoral position is to qualify for work in high-level scientific positions. A PhD degree is required.
You need to have
A PhD in molecular biology, biochemistry (or similar)
Experience with cell culture and transfection
Experience working with lab techniques key to functional genomics (i.e. constructing short read sequencing libraries) and/or working with gene editing
The following experiences and skills will be emphasized:
Hands on experience with CRISPR method
Experience with designing/conducting/analyzing massive parallel reporter assays such as CRE-seq or STAR-seq
You need to:
have the ability to work independently
have excellent written and oral communication skills
be motivated to develop your own research ideas and approaches within the framework of this project
Remuneration and information
The position is placed in government pay scale position code 1352 Postdoctoral Fellow, wage framework 24 (salary grade 59-77) (NOK 523.200-741.300), depending on qualifications. Seniority Promotion in position.
For further information, please contact:
Application
To apply online for this vacancy, please click on the 'Apply for this job' button above. This will route you to the University's Web Recruitment System, where you will need to register an account (if you have not already) and log in before completing the online application form.
Application deadline: 17th October 2019
Up to ten publications selected by the applicant as most relevant must be attached to the application. If it is difficult to identify the contribution of the applicant in multiple-author publications, a short explanation about the applicant's part of the work is suggested.
Printed material which cannot be sent electronically should be sent by surface mail to Norwegian University of Life Sciences, Faculty of Biosciences, P.O. Box 5003, NO-1432 Ås, within 17th October 2019. Please quote reference number 19/04468.
Applicants invited for an interview will be asked to present verified copies of diplomas and certificates.