Ledig stilling ved NMBU
PhD scholarship within Intelligent Sensing and Automation
Deadline: 16.12.2019
We search for a hard-working and creative candidate to help solve some of the most challenging tasks facing innovation in food automation systems.
About the position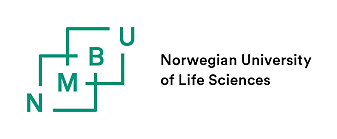 Norwegian University of Life Sciences
NMBU has a special responsibility for research and education that ensures the basis of life for future generations.

Sustainability is rooted in everything we do and we provide knowledge for life.

NMBU has 1700 employees and 5200 students and is organized in seven faculties. NMBU has a campus in Ås and in Oslo. In the autumn of 2020 we are co-located on Ås. Further information on NMBU is available at www.nmbu.no.


About REALTEK


The Faculty of Science and Technology has 130 employees, about 1,100 students and about 60 PhD students. The Faculty offers bachelor, master and doctoral degrees in natural sciences and engineering in the fields of environmental physics and renewable energy, building and architecture, water and environmental technology, machine-, process and product development, robotics geomatics, data science and educational sciences. The workplace is in Ås, 30 km from Oslo.
The Faculty of Science and Technology at the Norwegian University of Life Sciences (NMBU), Ås, Norway, has a vacant (3-year) PhD position related to intelligent sensing and automation.
The Robotics Group at NMBU has been working for some time in developing novel autonomous systems for agricultural purposes and has recently embarked on expanding its competence into automation for the food (specifically, meat) industry. This has been developed through research projects funded by the Norwegian Research Council, and most recently a €7.5 million H2020 European funded project (RoBUTCHER) involving 10 partners from across Europe.
The long-term goal of the research is the development of a robust, flexible and scalable cognitive robotics platform, generally referred to as a "Meat Factory Cell". Automation in the food sector to-date is relatively inaccessible for low- and medium- volume producers. RoBUTCHER brings forward a new strategy which deviates significantly from current line-based production methods used in meat production.
Successful implementation of this innovative approach depends on a combination of several research areas. At NMBU, in addition to hosting the robotics platform, the aim is to develop tools using intelligent sensors, based on near-field radar, and automation techniques which can adapt and adjust to the soft, flexible and variable materials (e.g. muscle, fat, etc.) as well as identify hard objects (e.g. bone). Such sensors will be incorporated into robotic tooling, both for cutting and handling, to improve the capability of the RoBUTCHER platform beyond the current state-of-the-art. Furthermore, it is necessary to ensure that the robotic systems respond in a timely fashion to the sensor inputs, mimicking the "feel" that butchers experience when cutting by hand (i.e. not what they see), and their ability to "adapt".
Main tasks
The main activities will be related to the following topics:
Intelligent sensor design, modelling and development
Multi-variate and spectral data analysis
Artificial intelligence and machine learning
Robotic control and interfacing
Dissemination of research results
The successful candidate is expected to enter a plan for the progress of the work towards a PhD degree during the first months of the appointment, with a view to completing a doctorate within the PhD scholarship period.
The successful candidate will work closely with the Project Co-ordinator, Dr Alex Mason.
Qualification requirements, desired experiences, knowledge and personal qualities
The successful applicant must meet the conditions defined for admission to a PhD programme at NMBU. The applicant must have an academically relevant education corresponding to a five-year Norwegian degree programme, where 120 credits are at master's degree level. The applicant must have a documented strong academic background from previous studies and be able to document proficiency in both written and oral English. For more detailed information on the admission criteria please see the PhD Regulations and the relevant PhD programme description. The applicant must document expertise and interest in the research subject.
Required Academic qualifications
A Master degree in an Engineering discipline
Proficiency in programming Python, C or C++.
Demonstrable experience or competence in multivariate and/or spectral data analysis.
Desired academic qualifications or experience
A Master degree in Engineering, preferably related to Automation, Control, Robotics or Mechatronics.
Experience working with sensor systems and/or robotic control systems
Experience working with Universal or ABB robots
Experience of modelling, simulation or computer aided design (CAD)
Required personal skills
Fluent in written and spoken English as specified in NMBU PhD regulation, §5.2(2)
Result-oriented and highly motivated
Ability to collaborate as well as work independently
Flexibility, and able to work under pressure with tight deadlines
Desirable personal skills
Meticulous attention to detail and accuracy
Problem solving attitude
Fluency in an EU-member language, besides English.
Remuneration and information
The position is placed in government pay scale position code 1017 PhD. Fellow and placed in pay grade 54 (NOK 479.600) on the Norwegian Government salary scale upon employment and follow ordinary meriting regulations.
Terms of employment are governed by Norwegian guidelines for PhD fellowships at Universities and University Colleges.
For further information, please contact:
Information for PhD applicants and general Information to applicants
Application
To apply online for this vacancy, please click on the 'Apply for this job' button above. This will route you to the University's Web Recruitment System, where you will need to register an account (if you have not already) and log in before completing the online application form.
Application deadline: 16.12.2019
Applications should include (electronically) a letter of intent, curriculum vitae, full publication list, copies of degree certificates and transcripts of academic records (all certified), and a list of at least two persons who may act as references (with phone numbers and e-mail addresses). Publications should be included electronically within the application deadline. The relevant NMBU Department may require further documentation, e.g. proof of English proficiency.
Printed material which cannot be sent electronically should be sent by surface mail to the Norwegian University of Life Sciences, Faculty of Science and Technoolgy, P.O. Box 5003, NO-1432 Ås, within 16.12.2019. Please quote reference number 19/05447.
If it is difficult to judge the applicant's contribution for publications with multiple authors, a short description of the applicant's contribution must be included.