Ledig stilling ved Universitetet i Bergen
Head of office - Brussels
Deadline: 21.08.2020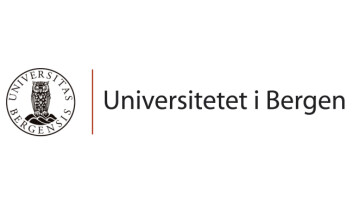 University of Bergen
The University of Bergen is a renowned educational and research institution, organised into seven faculties and approximately 54 institutes and academic centres. Campus is located in the centre of Bergen with university areas at Nygårdshøyden, Haukeland, Marineholmen, Møllendalsveien and Årstad.

The Central Administration provides advice and support to management and faculties at the University of Bergen. The Central Administration consists of seven departments. Read more about the division of Research Administration here.
UiB - Knowledge that shapes society
Through robust and close interaction with the world around us – globally, nationally and locally – we shall be instrumental in building a society based on knowledge, skills and attitudes.
Do you want to take part in shaping the future?
The University of Bergen is recruiting a Head of Office for our liaison office in Brussels
International collaboration, specifically via international research, education and innovation, is essential to achieve our goals. To this end, we are working strategically to increase UiB's visibility and impact at the European level as well as participation in European research and innovation programmes in priority areas. UiB opened its Brussels liaison Office in 2015. The UiB Brussels liaison Office forms an integral part of the Norwegian House of Research and Innovation, located centrally in the EU-quarter of Brussels. We are now looking for a new Head of Office.
The main tasks of the Head of Office will be to contribute to the impact and competitiveness of UiB by:
Identifying and disseminating EU policy and policy developments to relevant audiences across UiB
Contributing to the strategic visibility of the university in Brussels
Providing strategic EU R&I policy advice to UiB leadership, research groups and scientific support staff
Building and maintaining strong strategic networks and partnerships with relevant actors
Representing UiB in relevant strategic and policy arenas in Brussels
Sharing timely information on the development of EU framework programme; planned and published research programmes, calls and topics with relevant audiences across UiB
Collaborating closely with UiB leadership, academic staff and support services on strategic and practical levels
Organising visits from UiB leadership and administrative staff to Brussels,and coordinating research project meetings.
Promoting and organising UiB initiatives and events in Brussels, in close collaboration with research environments and UiB leadership
Managing the day to day running of the office
Personal qualities:
We are looking for a dynamic and strategic person with an extensive network within European research and innovation policy circles; the European Commission and in public and private institutions central to European research and innovation programmes.
The Head of Office must have:
Considerable experience of European research and innovation policy and strategy work
Good knowledge of the university sector and the role of comprehensive universities
Good networking, teamworking and communication skills
A proactive and goal orientated mindset
Qualifications:
Minimum of a master's degree or equivalent
Experience of research and innovation an advantage
Fluent in written and spoken English
The Head of Office is based in Brussels, with frequent (preferably monthly) trips to Bergen.
The Head of Office will report to the Division of Research and Innovation at the University of Bergen. The Division of Research and Innovation has a highly qualified staff of 30 employees, and provides strategic advice to UiB leadership and researchers. The Head of Office is an integral part of the Division's strategic EU initiatives.
We can offer:
Annual salary ranging from NOK 750 000 – 850 000 before tax for a full-time position. A higher salary may be considered for a particularly well qualified applicant.
Office locations shared with other Norwegian academic institutions, in the EU-quarters of Brussels
General information:
More information about the position can be obtained by contacting:
See also: www.uib.no/en
Send your CV and application form by clicking the link "Apply for this job" at this website.
Please quote the following reference number: 20/7324
The deadline for applications is 21.08.2020
Information about applicants may be made public even if the applicant has asked not to be named on the list of persons who have applied. The applicant must be notified if the request to be omitted is not met.