Available position at Kavli Institute for Systems Neuroscience (KISN):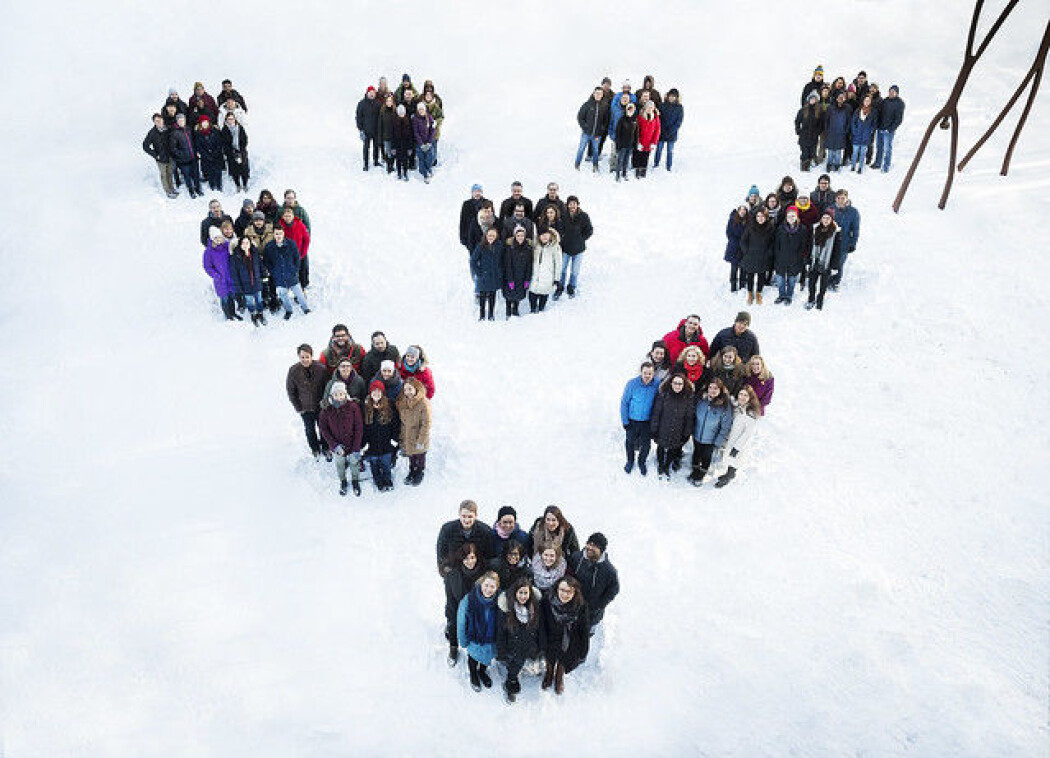 Faculty position in Human Systems Neuroscience
Deadline: 05.01.2020
The Faculty of Medicine and Health Sciences at NTNU Norwegian University of Science and Technology is currently recruiting candidates for a planned full-time, permanent, open rank faculty position in Systems Neuroscience, with emphasis on human brain imaging, affiliated with the Kavli Institute for Systems Neuroscience (KISN).
Follow us for more information

ABOUT THE POSITION
In the near future, the position of group leader in human cognitive neuroscience will become available.
Kavli Institute for Systems Neuroscience
The institute is the only Neuroscience Kavli Institute in Europe and forms a functional entity with the independently funded Centre for Neural Computation, which is a Norwegian Centre of Excellence.

The institute currently has 7 research groups which focus on spatial coding and memory, cognitive motor function, sensory integration, statistical physics of inference and network organization, functional neuroanatomy, transgenic investigation of neural circuits, and human memory/translational neuroscience. Three of the groups are involved in several major translational projects.

The institute also has a wide range of teaching responsibilities. This includes the international master program in neuroscience, a bachelor course in neuroscience, and courses offered as part of the PhD program. The latter activities are embedded in the Norwegian Research School in Neuroscience (NRSN) which is coordinated at NTNU/KISN.
For this position, we are seeking a candidate who expands the research opportunities at the institute, while making use of the existing excellent human brain imaging facilities. These include 3T and 7T scanners, PET/MRI and associated cyclotron, all on campus.
Furthermore, we offer a facility for behavioural experiments in humans. We look for candidates with a documented interest and background in neural circuit computations underlying human behavior and cognitive functions, with space and memory functions as one example.
The successful candidate has the opportunity to, and will be encouraged to, contribute to the steadily evolving ambition to translate our fundamental knowledge into the clinically applied domain.
All members of the institute share the ambition to build a strong, integrated neuroscience community at the institute and faculty. To make use of potential synergies, close interactions with existing research groups is of great importance.
In addition, the research activities of the Institute have a strong international profile and impact. Our preferred new colleague will thus participate actively in creating and maintaining such a local community, and initiate and take part in existing national and international research projects.
The prospective candidate is expected to work actively to receive external support from the Research Council of Norway, European research agencies, and other available funding sources.
The institute aims to improve teaching, including an extended capacity for supervising master- and PhD-students. Therefore, we are looking for a candidate who will contribute to an excellent learning environment, to teach courses at all levels, and to supervise and mentor trainees at the MSc, PhD, and junior post-doctoral level.
The Kavli Institute for Systems Neuroscience (KISN) is committed to cultural diversity and providing research opportunities for underrepresented groups. Consequently, to address gender disparities at more senior faculty levels, we especially encourage female candidates seeking to join the institute as a Group Leader. Kavli/NTNU has programs to assist in partner employment, childcare, schooling and other family concerns.
Human systems neuroscience