LEDIG STILLING VED UNIVERSITETET I BERGEN
Research Fellow in Artistic Research
Deadline: 31.10.2021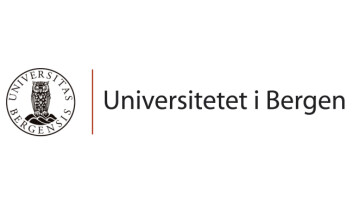 University of Bergen
The University of Bergen is a renowned educational and research institution, organised into seven faculties and approximately 54 institutes and academic centres. Campus is located in the centre of Bergen with university areas at Nygårdshøyden, Haukeland, Marineholmen, Møllendalsveien and Årstad.

There are three departments at Faculty of Fine Art, Music and Design. Read more about the faculty and departments.
UiB - Knowledge that shapes society
Through robust and close interaction with the world around us – globally, nationally and locally – we shall be instrumental in building a society based on knowledge, skills and attitudes.
Do you want to take part in shaping the future?
Research Fellow in Artistic Research
There is a vacancy for a research fellow (100 %) in artistic research at the Faculty of Fine Art, Music and Design, within the area of experimental sound practice for a fixed-term period of four years of which 25 per cent comprises required duties.
About the project/work tasks:
We are looking for a PhD candidate to conduct artistic research in an interdisciplinary environment within the area of experimental sound practice. The position is aimed at practitioners whose work actively crosses material and theoretical methods and inquiries, and that seeks to forge new directions in the areas of sound practice and sound studies.
The faculty presents a unique environment for research in experimental sound practice, integrating artistic, musical and design-based approaches and expertise, and we anticipate the candidate to actively contribute to this interdisciplinary environment. The research proposal should engage in experimental approaches to sound, including for example: Social and political interrogations of sonic environments, sound as a relational device for community work, new directions in experimental composition, or inquiries into voice, gender and more-than-human entanglements.
The successful candidate must be able to document experimentation and conceptual breadth in his/her artistic background and must be motivated and qualified to work in interdisciplinary contexts. The candidate should demonstrate a firm knowledge of contemporary sound practices, as well as an engaged understanding of sound studies.
The PhD education is intended to qualify for artistic research of an international standard, and for other work in society where great demands are made to artistic insight and competence, in accordance with good academic practice and ethical standards.
Applications will be assessed in light of the criterias in the ph.d program description as well as the artistic practise and research competence at the faculty. Applicants are requested to familiarize themselves with the artistic research profile at the departments and faculty, and incorporating it in the design of their project, please see here.
Project description:
The project description should place the project in a subject/research field, and present the theme, issues, context, methods, and choice of work- and presentation forms. The project description shall present the project's position in, and relevance to, the academic environment at the department, and account for the specific needs for professional and material resources, as well as any legal and ethical issues. You must inform of any potential collaborating institutions and cooperation partners. We also request a separate progress plan for different parts of the work. As a PhD student, you will develop a research project that works across material and theoretical investigations, and that can lead to new knowledge, insight and experience in sound practice.
We encourage applicants to contact a potential supervisor at the faculty to consider the relevance of the project idea for the research environment and possibilities for supervision.
Qualifications and personal qualities:
Applicants must hold a master's degree in sound art, sound studies, music composition or performance, or similarly relevant education. The degree must be completed within the application deadline.
Applicants must have experience in artistic practice and production at a relevant level.
Applicants must be able to work independently and in a structured manner and have the ability to cooperate with others.
Applicants must have good written and verbal skills in English.
Emphasis will be placed on personal qualities. Professional ambitions and potential will also be considered when assessing candidates.
The following conditions apply for the appointment:
The successful candidate will be enrolled in the PhD program of the Faculty of fine arts, music and design. The appointment is for a fixed-term period of four years of which 25 per cent comprises required duties. The required duties may be in the form of teaching, exam work or supervision, according to the needs of the department.
The employment period may be reduced if you have previously been employed in a recruitment position. The educational content of the PhD program in artistic research has two parts: one obligatory (20 ECT points), and one individual part (10 ETC points). The obligatory part is organised by the Norwegian Artistic Research School.
We can offer:
Exciting development opportunities as part of your role in a strong professional environment
Salary at pay grade 54 (Code 1017/Pay range 20, alternative 10) in the civil service salary scale. This currently constitutes a gross annual salary of NOK 491.200. Further promotion is made according to length of service.
Enrolment in the Norwegian Public Service Pension Fund
Good welfare benefits
Your application must include:
Project description of maximum 5 pages or 20000 signs
Documentation of relevant artistic production in the form of audio and/or video recordings
Documentation (diplomas and confirmations) of formal professional competence
Progress plan
Budget (see our website)
Proposed supervisor
Your application and appendices with certified translations into English or a Scandinavian language must be uploaded at JobbNorge.
General information:
Detailed information about the position can be obtained by contacting:

The civil service work force shall as much as possible reflect the diversity of Norwegian society. People with immigrant backgrounds and people with disabilities are encouraged to apply for the position.
We encourage women to apply. If multiple applicants have approximately equivalent qualifications, the rules pertaining to moderate gender quotas shall apply.
The University of Bergen applies the principle of public access to information when recruiting staff for academic positions.
Information about applicants may be made public even if the applicant has asked not to be named on the list of persons who have applied. The applicant must be notified if the request to be omitted is not met.
The successful applicant must comply with the guidelines that apply to the position at all times.
For further information about the recruitment process, click here.