LEDIG STILLING VED UNIS
Ph.D. in Arctic Geology: Magma emplacement and environmental implications
Deadline: 15.06.2021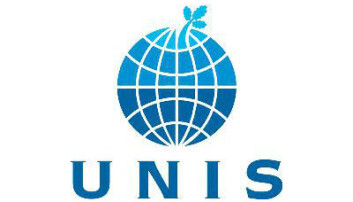 UNIS
UNIS is the world's northernmost educational institution, located in Longyearbyen. UNIS has technical and scientific equipment, laboratories and infrastructure for teaching and research in Arctic natural science and technology for sea, land and atmosphere.

The disciplines include Arctic Biology, - Geophysics, - Geology and - Technology. All teaching is in English, and about half of the staff and students is from abroad. UNIS is a state-owned corporation. The administrative language is Norwegian.


Longyearbyen is located in Svalbard, in the midst of a varied and beautiful Arctic nature with good opportunities for outdoor activities. Longyearbyen is a modern town with approx. 2200 inhabitants and has a good service offering including kindergartens, swimming / sports hall and a varied association, sports and cultural life.
General
The Department of Arctic Geology at The University Centre in Svalbard (UNIS) has a vacancy for a four-year Ph.D. position integrating field, geophysical and laboratory data to enlighten the Cretaceous magmatic rocks in Svalbard.
The Ph.D. position is part of the MagmArctic project scientifically led by UNIS, with active partners at the University in Oslo, the University of Tromsø – the Arctic University of Norway, the University of Bergen and a number of international partners. The project has an overarching aim to characterize the igneous rocks emplaced in Svalbard during the Early Cretaceous and thus understand where, when, how, and why the magma was emplaced, before revealing how the magmatism affected regional tectono-stratigraphy, the environment and global climate. MagmArctic will utilize Svalbard's exceptional geological record and its relatively ease of access, compared with other high Arctic locations, to constrain the timing and nature of Early Cretaceous magmatism that has affected large parts of the pan-Arctic. The announced Ph.D. position will primarily work on how Svalbard's diverse host rock succession influenced magma emplacement.
The Department for Arctic Geology at UNIS presently consists of 4 professors, 4 associate professors, 8 adjunct professors, 4 Post Doctoral researchers, 10 PhD students and 1 department technician. Additional information about the Arctic Geology department can be found at http://www.unis.no/research/arctic-geology/. UNIS has an extensive logistic department for organizing high Arctic field work in a safe manner with minimal impact on the environment.
Description of the vacant position
We are seeking a creative and highly motivated person to fill this Ph.D. position. The PhD candidate will work with Early Cretaceous magmatic rocks excellently exposed in Svalbard, and forming part of the High Arctic Large Igneous Province (HALIP). While of utmost circum-Arctic importance with respect to its influence on both environmental and tectono-stratigraphic development, the HALIP rocks in Svalbard remain understudied with respect to, amongst others, geochronology, geochemistry, and magma emplacement mechanisms.
In this project, the PhD candidate will primarily investigate how variations in mechanical strength within host rocks influence magma emplacement, at both regional and outcrop-scales. Furthermore, the project will explore how different host rocks contribute to greenhouse gas generation during contact metamorphism. Svalbard's geological record, comprising highly variable host rocks (including metamorphic basement, carbonates, organic-rich shales, sandstones) and major structural heterogeneities (primarily fault zones), provides a unique opportunity to conduct detailed targeted outcrop-based studies to reveal how host rock heterogeneity influences magma emplacement and potential de-gassing.
The PhD candidate will make optimal use of Svalbard's outcrops to conduct targeted field campaigns for extensive structural mapping and sampling. The field season will be extended through active use of drone-derived digital outcrop models. Dark season work will involve seismic interpretation, laboratory analyses at partner institutions, and potentially sandbox analogue modelling (at the University of Oslo).
Qualifications and personal qualities
The successful candidate must hold a Master degree or equivalent in an appropriate field (e.g., structural geology, volcanology, sedimentology/basin fill studies, petrology, geochemistry and seismic interpretation). Candidates submitting their MSc theses in the early summer of 2021 will also be considered.
The evaluation committee will especially consider the following:
Personal suitability and demonstrated ability to work both independently and as part of a team
Structured, pro-active and results-oriented approach to solving challenging tasks
Demonstrated ability for independent field work in remote areas, ideally utilizing both traditional and emerging (e.g. digital outcrop models, drone-based photogrammetry) techniques
Have strong problem-solving and communication skills
Very good English written and oral communication skills
Authorship or co-authorship of scientific publications is an advantage
Ability to integrate diverse data sets
Hold a valid driving license (for snowmobile-based field work)
Experience with use of geological work stations and relevant software is an advantage
The PhD involves terrestrial field work on Svalbard in both summer and winter, which can be physically and psychologically highly demanding. A suitable level of fitness and resilience is expected.
Motivation and personal suitability will be emphasized. To allow assessment of this, a statement of personal and scientific interest in taking a PhD degree within the announced topic must be included in the application.
Employment conditions for the PhD position
The employment contract is for 4 years, including 25% of mandatory duties defined by UNIS. The start date will ideally allow for field data collection already in the 2021 summer field season (July-September). The employment potentially includes some supervision duties of Master and/or Bachelor students.
The candidate will be primarily based at UNIS in Longyearbyen, but is expected to spend extended research stays elsewhere, and to make active use of the integrated supervision team comprising Kim Senger (UNIS), Sten-Andreas Grundvåg (University of Tromsø), Grace Shephard (CEED/University of Oslo), Olivier Galland (Njord/University of Oslo), and Sverre Planke (CEED/VBPR). She/he is expected to contribute actively to ongoing scientific activities in the department. It is also expected that the PhD candidate takes an active part in the advancement of her/his field of research, and she/he must also be willing to contribute to the development of UNIS in a more general sense.
All salaries are set in accordance with the Norwegian government's University salary scale. PhD candidates starts in salary steps 54, which is a gross salary of NOK 481 800.-. As a resident in Svalbard an annual allowance of NOK 34 560.- (Svalbardtillegg) will be added to the salary. A Social Security contribution of 2 per cent, to the Norwegian Public Service Pension Fund, will be deducted from the salary. Income tax on Svalbard is 8 per cent, plus 8, 2 per cent toward National Insurance coverage.
Selection and appointment
A committee appointed by the Managing director of UNIS will evaluate the qualifications of the applicants, and invite the highest ranked person(s) for an interview. The appointment will be made by the Director of UNIS based on the recommendation from the committee.
Application and further information
The candidate must satisfy the enrolment requirements for the doctoral degree programme at a Norwegian university (likely University of Oslo, refer to www.uio.no/english/research/phd for details). A final plan for the implementation of the research training must be approved by the faculty of the Norwegian university within three months after starting in the position. The detailed research proposal will be prepared by the candidate with support from the supervisors.
A request for a more complete description of the project and other inquiries about this position may be directed to:
As a minimum, please include the following documents in the online application form (accessible by clicking "Apply for this job"):
A cover letter including your motivation for applying for this position, a description of your research interest and how these relate to the announced position (mandatory - max 1 A4 page)
A brief research plan summarizing how you would structure the 4-year PhD project period (mandatory – max 1 A4 page)
CV summarizing education, positions and academic work including a list of publications, if applicable
Diploma and transcript from your Master's degree or equivalent
Diploma and transcript from your Bachelor's degree or equivalent
List of publications and academic work (including full copy of MSc thesis) that the applicant wishes to be considered by the evaluation committee
Documentation of English language proficiency
Documentation of driving license (for snowmobile-based field work)
Names and contact details of two to three references (name, relation to candidate, e-mail and telephone number), one of which should be the main supervisor for the MSc thesis
All documents should be provided in English or a Scandinavian language and uploaded using the online application form found at www.jobbnorge.no.