Sykehuset Innlandet HF har en ledig spennende stilling!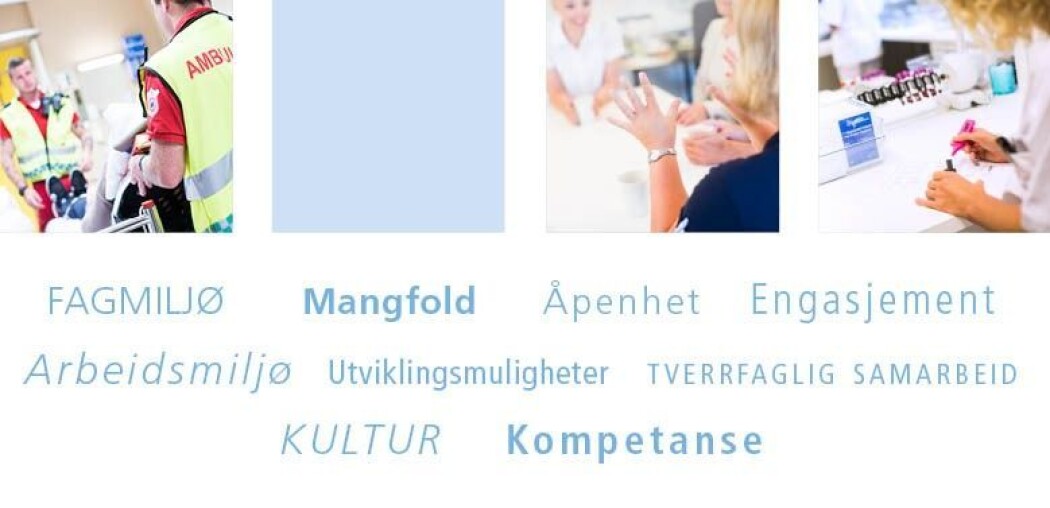 Postdoctoral research fellow - Innland Maternal and Child (MoBI)
Deadline: 01.07.2020

Bli kjent med Sykehuset Innlandet Hf
Innlandet Hospital Trust
Sykehuset Innlandet er ett av 11 helseforetak under Helse Sør-Øst. Virksomheten omfatter spesialisthelsetjenester innenfor somatikk og psykisk helsevern.
At Innlandet Hospital Trust, a 3-year 100% position as Postdoctoral Research Fellow is available.
The postdoctoral fellow will primarily work with a randomized placebo controlled trial in Norway entitled Vitamin B12 status in infancy and the effect of providing vitamin B12 to infants with signs of mild deficiency - a register-based, Randomized Controlled Trial".
The project is primarily funded by the South-Eastern Norway Regional Health Authority (grant number HSØ 2020096).
We will also encourage the postdoctoral fellow to work with other related projects in Norway, Nepal, Tanzania, and India with a network of Indian, Nepalese, American, and Norwegian Scientists.
We can also offer an affiliation with University of Bergen through the Department of Global Public Health and Primary Care, Center for International Health. The successful applicant will be based in Lillehammer.
About the position of postdoctoral research fellow:
The position of postdoctoral research fellow is a fixed-term appointment with the primary objective of qualifying the appointee for work in top academic positions.
The fixed term period for the position is three years, With the possibility for an extension of the period if the successful applicant prefers to work part-time.
General information:
For further information please contact:
About the project/work tasks:
The project is organized through the Innland Maternal and Child (MoBI) research group at Innlandet Hospital Trust. MoBI has participants from the maternity and pediatric wards as well as the laboratory departments of the hospital. The research group collaborates with several universities and research institutions within and outside Norway.
The main focus for the fellow's research will be the oversight and implementation of an randomized controlled adaptive trial where infants will be screened and treated for vitamin B12 deficiency. The study protocol will be available upon request
The project is a collaboration between IHT, University of Bergen, The Innland University of Applied Sciences, Harvard T.H. Chan School of Public Health.
It is expected that the postdoctoral candidate will contribute to the supervision of PhD candidates.
If possible, we will encourage and facilitate that the candidate spend part of the postdoctoral period with one of the collaborating institutions in or outside Norway.
Qualifications and personal qualities:
The applicant must hold a Norwegian PhD or an equivalent degree within epidemiological research on maternal or child health, or have the doctoral thesis submitted prior to the application deadline. It is a condition of employment that the PhD has been awarded and at the latest within 2020
Educational degrees approved by NOKUT and approved Norwegian authorization within the applicants field of practice.
Applicants should have experience with cohort studies or clinical trials.
Applicants who are proficient in both written and oral Norwegian and English will be prioritized.
Applicants should be interested in experiential epidemiology and epidemiological methods and wish to develop their expertise in this field.
Clinical degrees (medical doctors, clinical psychologist, etc.) is an advantage but not a requirement.
Emphasis will be placed on personal attributes such as being able to work independently and in a structured manner, being able to cooperate with others and across disciplines, being motivated and responsible, and also having great work capacity and enthusiasm for Research.
We can offer:
Exciting development opportunities as part of your role in a strong professional environment
Salary level at present NOK 563,700 gross p.a., with a degree in Medicine or with a medical specialization at present NOK 583,900. Further promotion will be after service seniority in the position
Enrolment in the Norwegian Public Service Pension Fund
Good welfare benefits
Your application must include:

A brief account of the applicant`s research interests and motivation for applying for the position
Transcripts and diplomas (applicants with education from other countries than Norway must enclose witnessed diplomas in both the original language and authorized translations) and documentation of approved doctoral thesis
Complete list of publications
Publications (pdf) it is important that each of the scholarly works on which the committee should place special emphasis, is attached in its entirety
Two referees (name and contact information)
Contact: